The Great Female Commission
Mentorship expert Natasha Sistrunk Robinson on how to draw all women into the work of discipleship.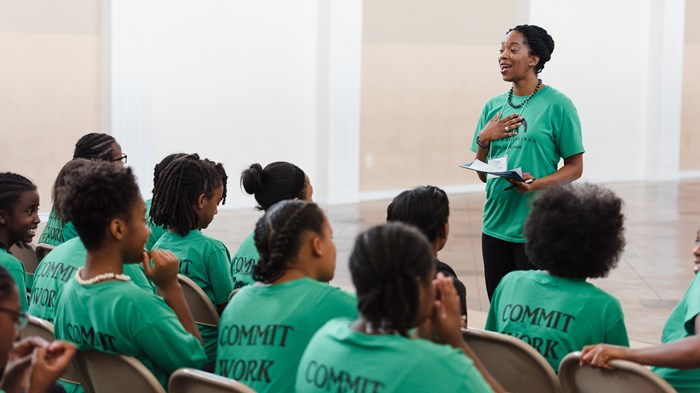 Image: Courtesy of Leadership LINKS, Inc
Next in our series on the state of women's discipleship, #AmplifyWomen, we hear from Mentor for Life author Natasha Sistrunk Robinson about how to fill in the gaps where Christians aren't being adequately taught, mentored, and equipped.
As a former Marine Corps officer and seminary grad, Robinson has dedicated her career to the command in Hebrews 5 that all believers should be teachers of God's Word. In Robinson's view, some Christians lack the opportunity—and sometimes the initiative—to pursue robust discipleship relationships, which means they miss out on spiritual growth for themselves and others. Women, in particular, often don't have access to the institutional structures that typically slide men into formalized mentorships. "Local churches have a great opportunity to create a leadership pipeline for men and women by pursuing an intentional model for discipleship," says Robinson.
Drawing on her own relationships with sisters in Christ, ...
1