Jesus, the Frybread of Life
How Native InterVarsity is helping college students follow Christ and honor tradition.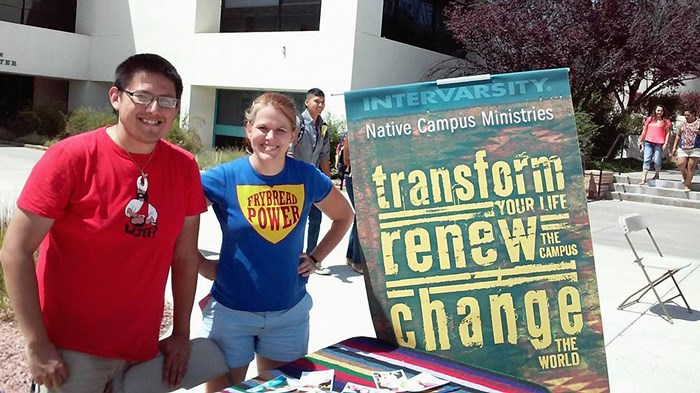 Image: Courtesy of IV Native Ministries
Megan Murdock Krischke helped launch and grow Native InterVarsity for more than ten years, but, as a bi-cultural woman, it took her time to embrace her own identity as a Native American. Although she is a member of the Wyandotte Nation, with Cherokee, Irish, and Scottish heritage, she considers herself a cultural learner to Native American life. She sees her mixed background as beneficial to her work in Native ministry. "Being bi-cultural allows me to be a bridge in some ways. I have a really good understanding of how InterVarsity works and how majority church culture works," Krischke said. "But then I've also invested time in cultural learning, and have the authority that comes with being a tribal member that allows me to enter those communities."
Krischke, 40, began her work in Native InterVarsity with her husband, Will, when they planted a Native-specific chapter at Fort Lewis College in Durango, Colorado. She recently took over as InterVarsity's first ...
1