Feb 5, 2008
Friends... and some misc. stuff
Now that I am on break sitting in a Starbucks in Barcelona, I thought I would catch up a bit on non-meeting stuff.
This is sort of my "Friday is for Friends" from the last week or so.
Billy Hornsby (Not Bruce Hornsby)
As I mentioned, I had a good week last week at Liberty University and had the opportunity to visit with Billy Hornsby. (No relation to Bruce and he does not have a "range.")
He says some nice things on his blog, but he made me promise to say something nice about The Association of Related Churches (ARC). I am glad to do it!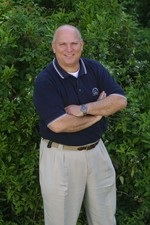 He tells the ARC story on his blog:
Started seven years ago with two church plants, today the Association of Related Churches, (ARC) has planted 53 relevant, life-giving churches across the country, many of them now effective mega-churches. We are a non-denominational church planting engine that offers coaching, assessment and financing to young church planters and church networks. Because of the partnership of vision minded pastors like Greg Surratt, Chris Hodges, Dino Rizzo, Rick Bezet and Scott Hornsby, the ARC is poised to make an even bigger impact in the next few years. Great new friends have come along side of ARC to make the potential even greater...Guys like Matt Fry, Craig Altman, Craig Groeschel, Stovall Weems and many others have put the MO in the organization.
ARC is looking for planters and has resources for them... so check out their site for more info.
Rick Warren
Tonight (this afternoon in the states), I will interview Rick Warren for an upcoming podcast. More soon...
Ergun Caner
Though this will get me in trouble with some folks, I must admit that I enjoy Ergun Caner.
He is bombastic and sarcastic, traits that for some odd reason I can understand. He is also concerned deeply about evangelism and missions. And, as he puts it, he may have the greatest job in the world. Every Wednesday he speaks to 5000 young adults and challenges them to follow Christ to reach and change the world. (And, I am exceedlingly grateful he let me have a week with them.)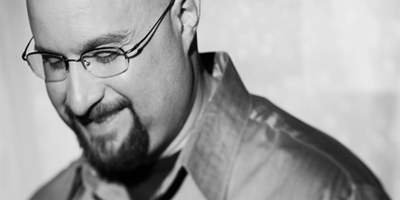 Now, Ergun is not what you expect in a seminary president. He drives a Ford Expedition that is tricked out with new rims, bullet holes, and a bumper sticker that says, "My Dean could beat up your Dean." Now, I know the Deans of about 20 different seminaries and I am quite certain that is true.
Most importantly, he appreciates 80's hair band music. While driving his Expedition, I was entertained by Queensryche's "Operation Mindcrime" playing on "Hair Nation of Sirius radio. (If you don't know, I can't explain it to you--it was an odd few years in rock and roll.)
I hung out with Mark Driscoll on Tuesday night and Ergun Caner on Thursday morning-- and I think they would like each other. Not sure who would win the fight... but it would be close.
Monday is for Missiology
I must confess that I have done a terrible job finishing my Meanings of Missional series. It is not a dead project--just a delayed one. I have found adjusting to my new roles to be more difficult that I expected.
Not bad things, just too many things, and I need to get back to writing on missiology.
I will soon.
To my Evangelical Free Friends on the Emerging Church
I will post those resources on understanding the emerging church soon. Sorry I am delayed.
Now, back to missionaries in Barcelona...
Support our work. Subscribe to CT and get one year free.