I am in Lynchburg, VA today spending time with the leadership of Thomas Road Baptist Church, so I won't be around to comment much. But, here are an unusually long Friday is for Friends update.
Dave Ramsey

Michael Edwards, a friend and my most recent commenter here on the blog, invited me to come speak to the staff of the Financial Peace University folks. I was surprised at just how many people they employ. I guess I knew Dave Ramsey was famous, but I did not know they had such a large ministry. I had the chance to talk with Dave and was impressed with his (and their) focus on using finances as a "bridge" to share the gospel. I think they are onto something-- and appreciate their ministry.
Mark Dever

I interviewed each of the speakers at the recent Whiteboard Conference. It was a good group with some interesting dialogue.
However, I have been (pleasantly) surprised by the response to my interview with Mark Dever. As of now, almost 2500 people have downloaded the video, more than all the other interviews from Whiteboard combined.
The video shot up when the king-of-all-Reformed-bloggers, Justin Taylor posts it with commentary including:
This is a great interview of Mark Dever by Ed Stetzer, who asks great questions. They cover worship (Capitol Hill and Sovereign Grace), contextualization (MacArthur, Driscoll, Mahaney), the seeker-sensitive movement, partnership with those you disagree with, whether the gospel is too big (Dever admits he was being provocative at T4G, that some qualifications are needed, and that euangelion is semantically larger than the God-man-Christ-response scheme), and whether working for Habitat for Humanity is necessarily kingdom work.
In the spirit of keeping my humble, you will notice that Justin does not know how to spell my name (in the title). :-)
You can watch the interview in two parts: part one // part two
Let me also encourage you Reformed folks that it is OK to watch (and even glean some nuggets of wisdom from) the other interviews as well. Dever did not come to the conference just to talk, he also stayed and listed to the other speakers. And, watching his kind interaction and learning spirit with the other speakers would be a good example and something many could emulate. (Click here for the conference channel videos.)
And, one more thought. As one who speaks in a lot of different settings, I believe that conversations like these are essential. There is much we can learn from each other. There is only one body of Christ... and we need each other.
Michael Kelley and The Tough Sayings of Jesus II

Check out the interview with Michael Kelly, the author of a new curriculum through Lifeway called, The Tough Sayings of Jesus II. In the interview Kelly explains why he wrote the material.
We like a picture of Jesus where among other things, He's "nice." So we gravitate towards those passages. But that leaves us with an incomplete and mishapen view of Jesus and doesn't allow us to examine the fullness of what He taught and lived. So I wanted to write something that engaged people at a lot of levels - emotionally, intellectually, as well as spiritually.
Be sure to stop by the website to see all you get with the Leader's Kit and download a sample. Michael has become a friend at LifeWay and I think he has much to say.
OneMission.tv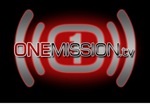 A few years ago I was privileged to plant a new church north of Atlanta with some very good friends. One of those was Doug Keesey, a media guy I had worked with in the past. Doug and his team have just launched a new website that offers a unique variety of video resources for the local church. The website, www.OneMission.tv, is almost a "one-stop video shop" for nearly every church video need. They have a growing library of high quality videos for worship, including a number of creative video sermon illustrations, countdowns and motion backgrounds. They also offer 55 downloadable TV & radio spots, something I've not seen anywhere else on the web. All of the spots are customizable and very affordable. And finally, the guys at OneMission.tv have partnered with several Southern Baptist entities to deliver downloadable missions videos free to the local church. Although the site is less than a month old, it's worth a bookmark to watch as the list of video resources grows.
Paul Chitwood and the International Mission Board
My friend Paul Chitwood is the Chairman of Trustees at the International Mission Board (the largest Protestant mission board in the history of the world with over 5000 missionaries). In a great article he recently reminded me and my fellow denominationalists that God is at work around the world. Yes, we may have slipped into decline in the states, but there is powerful news from around the world.
Paul shares:
The work of the IMB is the primary thing that brings us together. While the statistical analysis -- and the analysis of the analysis -- of the current state of the Southern Baptist Convention continues, I fear the most important statistics are escaping.

Is there any good news to tell concerning the work that brought us, and yet holds us, together? Indeed there is.

The number of Southern Baptist missionaries serving overseas is 5,359. Our most recent statistical analysis reveals overseas baptism totals at an all-time high of 609,968. The number of new believers being discipled overseas totaled 567,413, another all-time high. Last year's new churches overseas totaled 25,497. You guessed it -- an all-time high.

When it comes to missions, the sky is not falling. It is exploding -- with opportunity.

So get on a plane, take to the skies and help spread the Gospel among the nations. It's still a good day to be a Southern Baptist. In fact, analyzing the statistics, it's the best day to be a Southern Baptist.
Please note his important comment, "The work of the IMB is the primary thing that brings us together."
Let us not forget that our convention was once defined by missions... and I believe it is a uniting around missions and evangelism that will unite us again. I am Southern Baptist because of missions-- starting as a Home Mission Board Mission Service Corp church planter in the inner city of Buffalo. NY to today working part-time for the IMB.
Paul and I dialogued a bit about the article and he reminded me that the first thing the SBC did was found what is now called the International Mission Board. What a great idea. Perhaps the first thing we need to do this year at the SBC in Indy is to get excited about God's global mission.
Thanks, Paul, for that reminder.
David Dockery and The Future of the SBC
Over the last few years, David Dockery has become a friend. I have blogged on him before (link) and look forward to preaching in Union University's chapel this Fall.
David has a new and thoughtful book out with some solutions to get Southern Baptists to the "other side" of our denominational challenges. I read the book on the plane yesterday on my way to Lynchburg.
The book is a good read and points to a bright potential future for our convention. You might want to check out an interview with David via the InSight Podcast of the North Carolina Baptist State Association.
Denny Burk also gives a brief word about the book here.
David shared this with me via email:
My new book, SOUTHERN BAPTIST CONSENSUS AND RENEWAL: A BIBLICAL, HISTORICAL, AND THEOLOGICAL PROPOSAL, will be released by B&H Publishing Group in May (2008). I am grateful that B&H will initially make the book available for $9.99 to help provide a wide circulation for the book. I am hopeful that the book might help move us forward as a Convention in our work, witness, as well as in our cooperative efforts.

SOUTHERN BAPTIST CONSENSUS AND RENEWAL does not attempt to deal with every issue or wrestle with every intramural squabble that can be named among us as Southern Baptists at this time. Instead, by reflecting on our history and our heritage, particularly our theological heritage, we call for renewed commitments to our shared cooperation around the truthfulness of Holy Scripture and the uniqueness of the Gospel message. We then look for avenues that point us toward a new consensus, with a focus on overarching issues like missions, worship, education, and leadership. Other key theological and ethical issues are addressed along the way, together with a reminder of our Baptist distinctives and identity. The proposal for a consensus is grounded in a biblical, historical, and theological framework.

Outline for SOUTHERN BAPTIST CONSENSUS AND RENEWAL

INTRODUCTION: Southern Baptists: Past, Present, and Future

CHAPTER ONE: Renewing Markers of Southern Baptist Identity: Scripture, Global Missions, and Cooperation

CHAPTER TWO: Focusing on the Gospel: Toward a Southern Baptist Consensus

CHAPTER THREE: Giving Glory to God: Baptist Worship Then and Now

CHAPTER FOUR: Serving Church and Society: A Vision for Baptist Education

CHAPTER FIVE: Rediscovering Our Theological Heritage: Learning from the Past as We Look to the Future

CHAPTER SIX: Praying for Church and Convention Leaders: Character, Conviction, and Cooperation
Just about everyone seems to have endorsed the book:
Finally, Southern Baptists of the 21st Century are shown the way back home. David Dockery, in the convincing and studied manner so typical of all his writings, calls for a fresh return to our theological, educational, and missiological roots. If you have written off the necessity or even the possibility of future cooperation for the sake of God's kingdom, the passionate appeal of this book will most likely reverse your thinking. Few people know Southern Baptists as well as Dockery, and no one is better able to provide a compass by which to steer us once again out of our doldrums and onto the high seas of effectiveness.

Tom Elliff, Senior Vice President for Spiritual Nurture and Church Relations, International Mission Board of the Southern Baptist Convention and Former President of the Southern Baptist Convention

SOUTHERN BAPTIST CONSENSUS AND RENEWAL is a comprehenisve and challenging mandate for Southern Baptists in the 21st Century. It calls our denomination to nothing less than a Great Commission resurgence rooted in the great biblical and theological truths that we hold in common. David Dockery is, as always, careful, insightful, and gracious. Here is a thesis that can chart a course for our denomination. It is my prayer that this book will not only be read, but that its vision will be embraced.

Daniel L. Akin, President, Southeastern Baptist Theological Seminary

Southern Baptists stand at a crossroads today. The past generation has witnessed a denominational revolution, one that was much needed and for which we can give thanks to God. The question now is: Will we follow the model of the French Revolution which brought needed change but also unraveled much that was good and led to dissipation and fragmentation, or the American Revolution which issued in a new republic with enduring structures filled with hope for the future? In this landmark book, David Dockery, one of our finest scholar-statesmen, points the way toward a more constructive future for a denomination called to reclaim its founding purpose of "eliciting, combining, and directing" its energies in sharing the message of Jesus Christ with all the world.

Timothy George, Founding Dean, Beeson Divinity School and Senior Editor, Christianity Today

All who wish to engage the debate about Southern Baptists' future will find this volume an essential prerequisite to that discussion.

Richard D. Land, President, Ethics and Religious Liberty Commission of the Southern Baptist Convention

These are turbulent days in the Southern Baptist Convention. There are significant debates and questions about our Baptist identity. Our churches are struggling to reach people in a postmodern culture. David Dockery is one of those voices of hope in these uncertain days. He reminds us that we cannot yield the gains the Convention has made in its commitment to truth and doctrinal fidelity. Yet, he offers a plan for renewal and consensus within our confessional heritage. I am encouraged and I am thankful for the prophetic voice of David Dockery.

Thom S. Rainer, President, LifeWay Christian Resources

David Dockery has done a brilliant job of presenting the historical complexities and uniqueness of our Baptist heritage. He points out the strong commitment that our Southern Baptist leaders and Baptist leaders over the centuries have had to the inerrancy, accuracy, and sufficiency of Scripture. His call for us to come together around the biblical essentials of our faith is a welcomed intrusion into these chaotic times in Southern Baptist life, in our churches and entities . . . This is a must read book for anyone serious about Southern Baptists coming together to become instruments God can use effectively in this age.

Jimmy Draper, President Emeritus, LifeWay Christian Resources and Former President of the Southern Baptist Convention

Southern Baptist Consensus and Renewal gives a discerning overview of our Southern Baptist historyy and heritage and offers a distinctive insight and hope for our denominational future without compromising our long standing commitment to the authority and accuracy of the Bible. If I could I would make it a must read for every seminary faculty, seminarian, pastor, and lay leader. It is a timely word for these challenging days.

Jim Henry, Pastor Emeritus, First Baptist Church, Orlando, Florida and Former President of the SBC

David Dockery here calls us to place the Gospel at the center without neglecting our Lord's secondary and tertiary commands, to practice cooperation with compromise, and to be authentically confessional without being cantankerous. May we heed the call.

Gregory A. Wills, Professor of Church History and Director, Center for the Study of the Southern Baptist Convention, Southern Baptist Theological Seminary

"For such a time as this . . ." Those are the words that come to mind after reading David Dockery's SOUTHERN BAPTIST CONSENSUS AND RENEWAL. His book is a prophetic, clarion call to cooperation, unity, and renewal amongst Southern Baptists. Many issues in this day threaten to sidetrack us from advancing the Gospel, missions, and theological education together. Dockery urges us to focus on our confessional heritage and renew our commitment to truth, to doctrinal fidelity, and to the Christ-centered message of the Gospel. If you care anything about the future of the Southern Baptist Convention, then you need to read this book and appropriate its exhortation.

Terry L Wilder, Editor, Midwestern Journal of Theology

David Dockery's SOUTHERN BAPTIST CONVENTION AND RENEWAL: A BIBLICAL, HISTORICAL, AND THEOLOGICAL PROPOSAL should be required reading for every Southern Baptist. It is well written, well documented, and offers a fascinating and much needed proposal. We must have renewal for and a renewed commitment to our historic roots and cooperative nature. The proposal by Dockery offers the best hope I have read.

John Sullivan, Executive Director-Treasurer, Florida Baptist Convention

David Dockery's SOUTHERN BAPTIST CONSENSUS AND RENEWAL is the best introduction to the current state of the Southern Baptist Convention.

Mark E. Dever, Pastor, Capitol Hill Baptist Church, Washington, D. C.

Having seen the Southern Baptist Convention "up close and personal" in recent years, I am convinced that a book such as this one is deeply and widely needed. It is multifaceted in its content. It is a primer on Southern Baptist history. It is a skillful analysis of the many forces and factors which have made us who we are. It is a masterful discussion of the theological issues which should pull us together and point us toward unity. Most of all, it is a call from a man devoted to God to encourage a Convention to remember its biblical purpose. I commend SOUTHERN BAPTIST CONSENSUS AND RENEWAL to everyone.

Frank S. Page, President, Southern Baptist Convention and Pastor, Taylors Baptist Church

Noting our place in church history and in Baptist history, David Dockery lauds our return to the full authority of the inerrant Word. He urges us to build on this foundation by directing our energies to a renewed consensus around the nature of the Gospel itself . . . If we hope to gain a hearing, we must stand united on the primacy of the Gospel--in our corporate worship, in our personal witnessing, as well as in our institutions of higher education. Dockery encourages church and denominational leaders to lead the way as we pray for God's glory to sweep over the earth.

Morris H. Chapman, President, Executive Committee of the Southern Baptist Convention and Former President of the SBC

David Dockery is the new statesman pointing the way forward for the SBC.

Buddy Gray, Senior Pastor, Hunter Street Baptist Church, Birmingham, AL
The Exchange is a part of CT's Blog Forum. Support the work of CT. Subscribe and get one year free.
The views of the blogger do not necessarily reflect those of Christianity Today.