Sometimes words mean different things if you are not careful with spelling, grammar, and punctuation.
Amazing what spacing can do. I guess you could be anointed and free to praise, but that seems odd to me: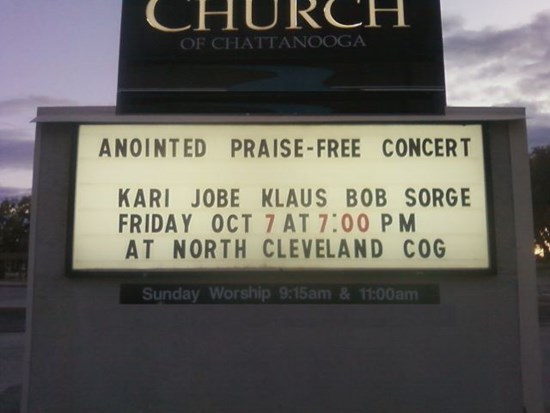 Thanks to Robert McCready
There is debate about this one, so check Grammar Girl-- it is not incorrect, but it is problematic. The slogan, on the other hand...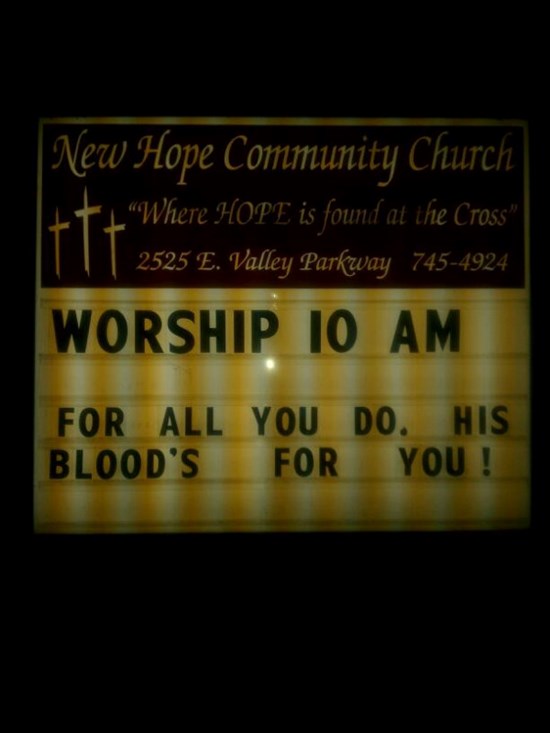 Thanks to Gunnar Hanson.
I am not sure if they are saying that Jesus is a member of the Devine family or what. There appear to be a lot of people by that name.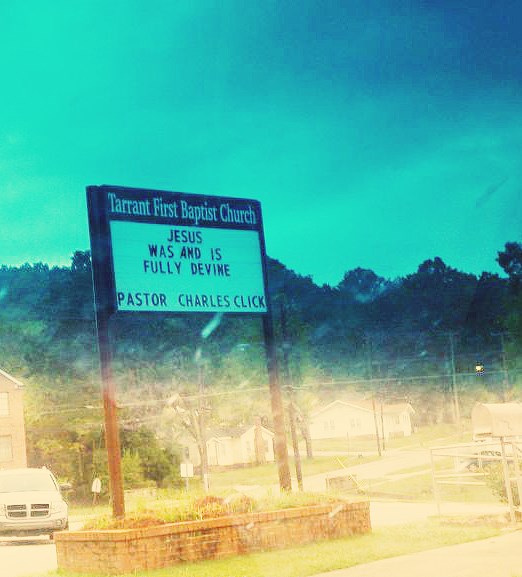 Thanks to Jon Earls
Tweet your signs of the week to me @EdStetzer