Anyone who knows me well knows I'm a huge sports fan. But sometimes I wish Thomas Jefferson would have penned a letter recommending the separation of church and sports.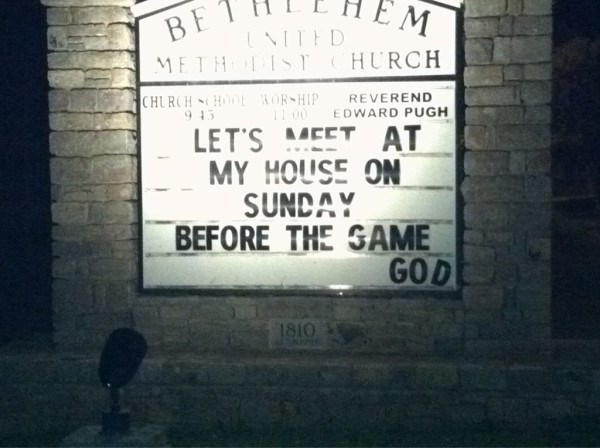 Thanks to Katherine Jones for this one.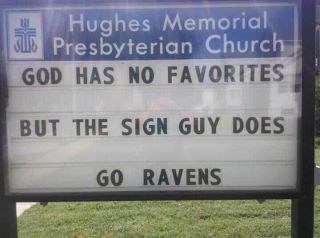 And thanks to Wes Bell for this one.
Don't forget to send your church signs of the week to me @EdStetzer.