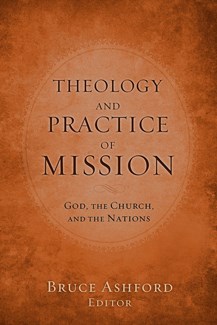 Bruce Ashford is the Dean of the College at SEBTS. Over the years, he has been a pastor, evangelist, and church planter overseas. He also serves in leadership at The Summit Church.
Bruce has recently edited a book titled Theology and Practice of Mission: God, The Church, and The Nations. In light of recent discussions about the mission of the church, I thought I'd include this book interview to give some different views on mission.
Bruce will be around in the comments today to interact and answer questions.
Here is our interview:
What is your book about?
This book is about mission. It is about the church's call to live as a witness to Christ, drawing the nations to worship him. This mission, as we see it, does not begin in Matthew 28 or in the book of Acts, but rather all the way at the beginning of the biblical narrative. It was God's plan from the beginning to make himself known throughout the whole earth and to have people everywhere living in his presence and under his goodness. The message of this book is that God created for this purpose and redeemed for this purpose, and God's people are called to live mission-shaped lives in light of his purposes for the world.
Part One, "God's Mission," argues that any discussion of the church's mission must start with a discussion of God's mission to glorify himself by redeeming his image-bearers and restoring his good creation. Our first chapter tells the "story of mission" by unfolding the biblical narrative in four plot movements--Creation, Fall, Redemption, Restoration. The second chapter, "The Triune God," investigates what it means to say that God is the agent of missions, arguing that God's nature is both the foundation and the pattern for the church's mission to the nations.
Part Two, "The Church's Mission," treats the church's mission in light of God's mission. The church's mission is to glorify him by participating in the redemption of his image-bearers, and by living as a sign of his kingdom and of the restoration of all things. While we don't say that the church is called to do everything that God does in the world, we do say the church's mission is framed by God's mission-- seen against the backdrop and understood in light of God's mission. This part of the book includes chapters on core doctrines related to the church's mission (humanity, salvation, and the church) and on the more hot-button issues related to the church's mission (evangelism, social responsibility, culture, and lifestyle).
Part Three, "The Church's Mission to the Nations," exposes the comprehensive reach of God's mission, a reach that extends to all tribes, tongues, peoples, and nations. Although the church's mission to the nations has often been relegated to international missions, we now are recognizing that those who minister in the United States often must cross cultures and sub-cultures and overcome linguistic barriers in our efforts to proclaim the gospel. This part of the book includes chapters on the OT and NT in relation to "the nations," on the church's mission in relation to hot-button topics (unreached people groups, discipleship, church planting, and suffering), and on the church's mission in relation to various belief systems (Muslims, Hindus, Buddhists, Animists, and Postmoderns.)
Part Four, "Concluding Challenges," consists of two chapters. The first concluding challenge, "A Theologically-Driven Missiology," seeks to push evangelicals to craft a theological paradigm for missiology, particularly in relation to some of today's contested missiological issues. Too often missiology is merely set upon theological scaffolding. We get that, and foundations are needed. But, it often seems like in these cases one has to take a leap from theology to practice. We wanted to offer something different in this book--a theological framework for the church's mission. We see this as being something different than merely setting the table with theological concepts--saying where we are willing to go and where we are not willing to go with these concepts. We've got to do that work. That is important, but we also need have a framework by which to engage missiologically. We've tried to propose one here.
The second concluding challenge, "A Challenge for our Churches," encourages churches and mission agencies to do whatever it takes to build a powerfully biblical and culturally strategic mission strategy for the 21st century.
Why is it important that chuches have a theological vision for mission?
We've not been very good at taking theological concepts and engaging them with "practical" matters. This type of theological engagement is often flat-footed. Theology, in most of these cases, serves to be little more than guardrails and fences.
So, we've set out to offer a way to think about mission from a certain theological framework. Generally, our starting place in this is, as one of the contributors wrote, "Mission exists because God exists." We've attempted to describe God's "character and acts through the notion of the missio Dei (mission of God) and to orient the church to see its calling in light of God's mission," for the conviction of this book is "[w]e will not be able to recover a vision and passion for missions until we recover the grandeur that God made us to know and worship him and to make him known throughout the whole earth" (pg. 17-18).
So, all of the essays here are built around the creation-fall-redemption-restoration rubric, and around a few common themes, seeking to underscore our present need for a theologically-driven missiology.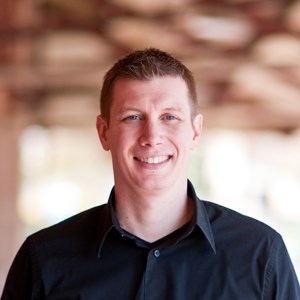 Mission finds its origin in God. It is God-centered rather than man-centered, being rooted in God's gracious will to glorify himself. Mission is defined, organized, empowered, and directed by God. Ultimately, it is accomplished by God. The church cannot understand her mission apart from the mission of God. The purpose of this book, therefore, has been to provide a basic biblical-theological framework and trajectory for understanding God's mission, the church's mission, the church's mission to the nations, and the connection between those concepts.
One of the editorial joys in this project has been interacting with our contributors, who have a variety of backgrounds and expertise. I think this is also one of the book's strengths. From the start of the project, we've wanted to offer both theologically robust and missionally credible voices here. Every contributor embraces and embodies (from their own unique perspective and insights) the necessary connection between theology and mission.
Several of the contributors are professors and others are pastors in the United States, but the majority of the chapters are written by international church planters, whose ministries are located in South America, North Africa, Middle East, Central Asia, South Asia, the Pacific Rim, and Sub Saharan Africa.
Your book covers a great deal of topics. Why the breadth?
We cover a lot of topics because we think the church's mission is pretty broad. We are called to glorify God and bear witness to him by participating in the redemption of his image-bearers, and by living as a sign of his kingdom and of the restoration of all things. When the church gathers, we do so through teaching, fellowship, worship, and witness in word and deed. When the church scatters, we also bear witness in word and deed, but do so in every realm of society and culture. The fact is that sin has ravaged every square inch of the fabric of society and culture, and therefore every square inch ought to be brought under submission to the Lordship of Christ.
There is a great struggle between the kingdom of light and the kingdom of darkness, Christ and Satan, and between truth and error. This great struggle manifests itself in different ways in human history, and right now it manifests itself in the challenges posed by modernism, postmodernism, Southern fried moralism, etc. Christians should resist this totalitarian assault on social, cultural, and political life. We should fight it tooth and nail, not only from the pulpit, but in the university, business, arts, sciences, politics, etc., and we should resist it in an openly and robustly Christian manner. I see this as part of the church's mission.
The longest section of the book is the section on the church's mission to the nations. Why the priority?
Revelation 5 is perhaps the most breathtaking and powerful vision in all of Scripture, and it serves as the climax of a major thread that runs throughout the Scriptures--God's determination to make himself known to the nations so that they may worship him. In this vision that God gives to John, all of heaven bursts forth into praise of the Lamb who was slain. Among those represented are worshipers from every tribe, tongue, people, and nation. This is the vision that drives us--that our Lord will be worshiped from all corners of the globe.
And yet there are almost 2 billion people who have little or no knowledge of Christ. In many corners of the globe there are no churches, no Bibles, and no Christians to bear witness. I repeat, there are hundreds of millions, upwards of 2 billion people, who could leave their homes and search for days and months, and never find a church, a Bible, or a Christian.
Our great privilege and responsibility is to bequeath to them the treasure that was given to us--the faith once for all delivered to the saints. I hope that the recent movement towards church planting and revitalization leads toward an equally powerful movement to take the gospel to every corner of the earth until there is a church within walking distance of every house on this planet.
-------------------------------------
Feel free to jump in, ask questions, and share your thoughts in the comments.
The Exchange is a part of CT's Blog Forum. Support the work of CT. Subscribe and get one year free.
The views of the blogger do not necessarily reflect those of Christianity Today.