Catching up on my "church journeys," a new feature here at the blog, I thought I would share about my time in San Diego. Earlier last year, I had the privilege of speaking at Skyline Wesleyan Church in La Mesa, California. Yes, you probably know that John Maxwell used to pastor there, but Jim Garlow has been the pastor there for a long time now. I'm glad I got some time with Jim (but also gave him some time off) that week.
They wanted me to encourage them to be missional and I did. Since they were in a building program (building up the mountain a bit), and they know the dangers of being building focused, my message was simply, "As you go up this mountain, don't move out of this town."

As I mentioned, they are in the process of building a new building so these pictures are of where they are meeting currently. In just a few short weeks they will be moving in to that new building with a 2600 seat worship center.
The Wikipedia article about the church points to the challenges of relocation and building these facilities. The article explains, "Dr. Jim Garlow became Skyline's third pastor in 1995. In 2000, the church moved to a new facility in La Mesa. The move was plagued by difficulties, resulting in nearly $27 million being spent preparing the site infrastructure for a building that should have cost only $6 million." The newspaper called their move, "America's most costly church relocation." This most recent phase had lots of challenges as well and I know they are glad to get on the other side of them.
Here are some pictures of their current space. Like many Southern California churches, they have a beautiful outside welcoming presence.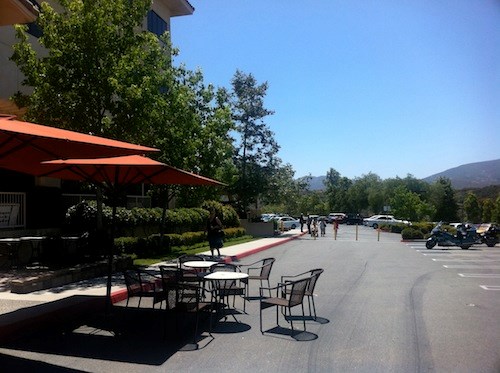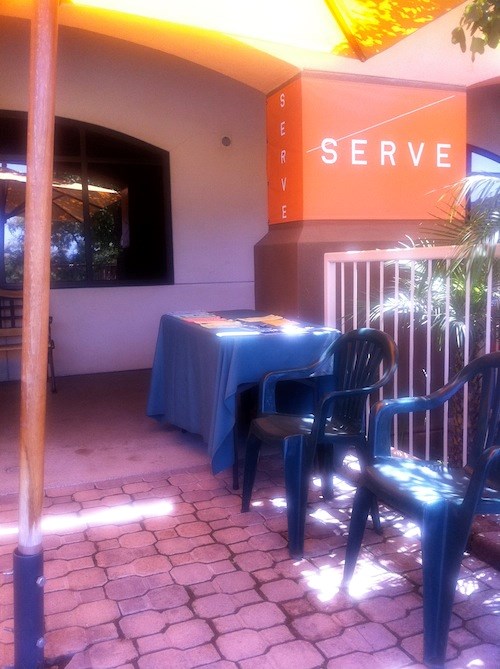 For the fall, they were the using a small-group study I authored entitled Sent. So, I kicked off their small group series with a message on "Living Sent" and preached all their weekend services.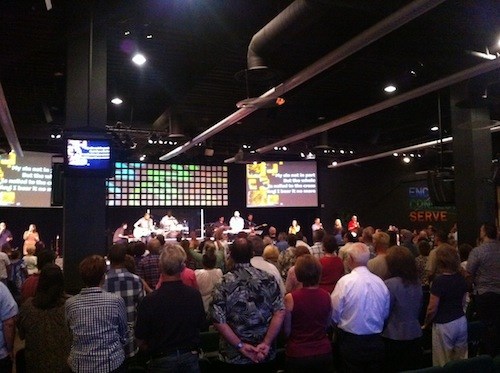 I appreciate Pastor Jim Garlow for his invitation. Also Tylene Howarter, who runs the small group ministry, was a great host and I appreciate her challenging the small groups to engage in God's mission.