In the Gospel Coalition's Theological Vision for Ministry statement, they offer five characteristics for "gospel-centered ministry." The first is "empowered corporate worship," the second is "evangelistic effectiveness," the third is "counter-cultural community," the fourth is "the integration of faith and work," and the fifth is "the doing of justice and mercy."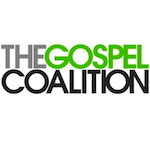 On nearly all points, I find the statements very helpful. I'm passionate about issues of mission, so I am particularly interested in the fifth statement on the role of the church in doing justice and mercy. I appreciate how carefully they articulate their position on this point. Not only does this statement represent the view of the Gospel Coalition Council Members, it also reflects what has become the consensus in evangelicalism-- the church should engage in acts of mercy as part of her mission. The important piece to this statement that is relevant to the current discussion is:
The Christian churches must work for justice and peace in their neighborhoods through service even as they call individuals to conversion and the new birth. We must work for the eternal and common good and show our neighbors we love them sacrificially whether they believe as we do or not. Indifference to the poor and disadvantaged means there has not been a true grasp of our salvation by sheer grace.
Although this is the view of the Gospel Coalition, it is not the unanimous view of evangelicals. It is the consensus, but not the unanimous view. There are some scholars and pastors who hold a different view. For the Gospel Coalition, their agreement is around the basic framework of the statement, but the particulars on how one applies this basic view differs greatly. On these differences, we can and should have conversations. These would strengthen the church's mission.
Statements like this can be taken out of context and misread. Any time someone says, "we believe churches should work for the good of their community," there is danger. I have written on these dangers many times. So, it is helpful to make clear what this statement is not saying and to eliminate a few conclusions regarding this statement that we should not make:
The members of the Gospel Coalition have not done serious exegesis to come to this conclusion--if they had, they would have come to a different view.
The members of the Gospel Coalition believe that they can usher in the kingdom of God through the doing of good works.
The members of the Gospel Coalition are not serious about proclaiming the gospel because they are too focused on deeds of mercy.
The first conclusion is not fair to the members of the Gospel Coalition. These are smart leaders, who work hard at understanding the Scripture and honor its authority in their respective ministries. Now, the second and third conclusions reflect the direction that mainline Protestants took at the beginning of the last century. The end result--they "lost" the gospel, focused on "the kingdom," did good deeds and many stopped preaching Jesus.
But, I do think we need to draw some conclusions from this statement. Here is my proposal: the members of the Gospel Coalition are correct in this broad-based statement, but we need to be careful about how we speak of the focus of the mission.
There are many constructs that can help with this (and good people come to different conclusions). One is to simply say that the church should not engage in ministries of mercy. This is a minority view (though it is still out there). Yet, that's outside of this analysis of the Gospel Coalition statement.
Thus, if "churches must work for justice and peace in their neighborhoods through service even as they call individuals to conversion and the new birth," the question lies in what approaches can apply that view.
I think there are several ways to apply the Gospel Coalition vision statement while seeking to maintain a focus on making disciples. There is certainly overlap between the ideas, but here they are:
1. Primary/Ultimacy: Some seek to consider where gospel proclamation and demonstration fit together--working in (if you will) a symbiotic relationship. Some have done this by arguing for the "primacy" of gospel proclamation (Making Christ Known, ed. John Stott). Others have done this through using the term "ultimacy," most recently popularized by Christopher Wright in his book The Mission of God (in a nutshell, do good deeds and at some point--before, during, or after those deeds--be sure you ultimately proclaim Christ).
2. Join in Jesus' mission: Jesus came serving the hurting and saving the lost and we join that mission. Russell Moore has written helpfully on that approach. I tend to resonate with this view, though it is not without its challenges and detractors. Now, for those who hold this view, we still need a recognition that the world will praise you when you do justice and will resist you when you preach Jesus. So, for whatever you call it, you must strive at gospel proclamation often more than you do gospel demonstration.
3. Church Gathered and/or Scattered: Others apply this statement that the church "must work for justice and peace in their neighborhoods" by distinguishing between what the church is obligated to as a gathered body versus its calling as individuals out in their communities. There are a number of ways that people put this together. My point here is not to delineate them, but to point to the fact that how one defines the church plays into how one applies the Gospel Coalition statement on mercy and justice. (Here is a conversation between Tim Keller and Michael Horton that touches on this point)
4. Proclamation vis-à-vis Demonstration: I find the distinction between proclamation and demonstration helpful. I discussed it at length here, as I mused on the eighth affirmation of the Missional Manifesto. When believers are discipled, they are taught how to follow Jesus and live on mission through both gospel proclamation and demonstration, and gospel demonstration flows from discipleship. So, gospel proclamation is the center of the mission, and flowing from such is gospel demonstration. Disciple-making can't take place without both gospel proclamation and demonstration, so making disciples that engage on mission is essential to the mission of the church. (Matt Chandler argues this point well in a conversation with Tim and Michael Horton) Thus, you could say gospel proclamation is the center, stack pole, or backbone of the mission that is lived out holistically as churches "work for justice and peace in their neighborhoods."
All of these are perfectly orthodox views held by orthodox believers, pastors, and scholars. They all fit well within the evangelical consensus on the mission and the church. But like I stated earlier, there are different views. This is a discussion that needs to take place, as well as one that will likely have different answers depending on your point of view, theological framing, and context.
As always, your comments, other approaches, and examples of how your local church or ministry is doing justice and mercy are welcomed.
The Exchange is a part of CT's Blog Forum. Support the work of CT. Subscribe and get one year free.
The views of the blogger do not necessarily reflect those of Christianity Today.