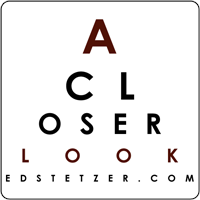 This week's essay from the Mission of God Study Bible focuses on the main component of the Great Commission: making disciples.
My friend Alton Garrison has a great passion for making disciples. At LifeWay Research, we've done a research project for the Assemblies of God, working with Alton and others, to look at how disciples are best made. Alton has even written a book on the subject. So, I was excited when he agreed to contribute an article on the subject to the Mission of God Study Bible.
I'll also give away a copy of the Mission of God Study Bible (you can purchase a copy here) through Facebook or Twitter. So share this post and tag me in the tweet or status update to be entered to win.
by Alton Garrison
There are many definitions of discipleship and many approaches to the process of "disciple making." However, the church that was birthed in Acts 2 modeled one of the last directives Jesus gave. "Go, therefore, and make disciples" (Mt 28:19). The question we must ask is: What were the characteristics of a first-century disciple, and how are they attained?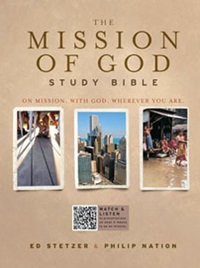 The Bible is clear regarding God's will for those who have become Christians and want to follow Christ as a disciple. First Peter 1:15-16 states, "But as the One who called you is holy, you also are to be holy in all your conduct; for it is written, Be holy, because I am holy." Holiness is an attribute possessed by God, essential to His nature, and an expected discipline of all the disciples of Christ.
It is not just an experience, status, or recognition but a distinct discipline that results in a God-reflecting quality. A fully developed disciple of Christ will have engaged in a process that may be better understood as a progressive manifestation of the Holy Spirit's indwelling, empowering a person to reflect the character of Christ. The Apostle Paul described the work of the Holy Spirit in 2 Corinthians 3:18: "We all, with unveiled faces, are looking as in a mirror at the glory of the Lord and are being transformed into the same image from glory to glory; this is from the Lord who is the Spirit." Discipleship begins with forgiveness and grace but is completed through maturity.
While we definitely have our responsibility in the process of becoming a disciple, there is obviously a necessary divine component. The first step on the discipleship journey in Acts 2 was Holy Spirit empowerment.
After a ten-day prayer vigil in the Upper Room, the 120 faithful followers of Christ were "filled with the Holy Spirit" (Ac 2:4). This empowerment was for a special purpose: power to be witnesses for Christ and to be the church "so that God's multi-faceted wisdom may now be made known through the church (Eph 3:10). Those observing did not understand what they were seeing and hearing and said, "What could this be?" (Ac 2:12).
Following empowerment, Peter answered this question by educating the crowd concerning Christ and by preaching a powerful sermon (vv.14-39), and three thousand souls were saved. These people were not casual converts. They became "devoted" followers of Jesus Christ, and they engaged in a new lifestyle (vv. 42-47). What did that new lifestyle involve, and how was the first century church so effective that it impacted the world for Christ?
Luke described how they evolved into a powerful spiritual force by synergizing worship, evangelism, discipleship, fellowship, and service. These spiritual components are still essential for a church to fulfill God's directives, but the church corporately is only a reflection of the individuals in it. The goal of all believers should be to connect to God and to each other, personally grow through an intentional spiritual process, serve, commit to sharing their faith, and exalt God through daily devotion and worship.
The Exchange is a part of CT's Blog Forum. Support the work of CT. Subscribe and get one year free.
The views of the blogger do not necessarily reflect those of Christianity Today.