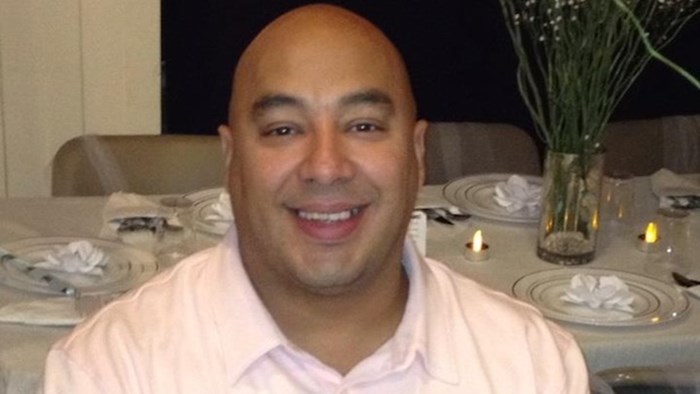 Hello my Name Is Raymond….
By the age of 15 I was addicted to crack cocaine, running the streets of New York doing everything and anything for another hit! By the age of 17 I had been arrested multiple times, convicted of multiple crimes, had spent some time in Rikers Island—I wanted to die and take as many people with me as possible. I had broken my mother's heart, embarrassed my family, terrorized my neighborhood, and I had such hate and anger in my heart for everyone, especially God. I was so hurt and angry I could not see a way out, and things grew progressively worse.
My life and family were being ravaged by my alcohol and drug addiction. My mother was invited to a church where a friend of the family was ministering at. This church had a reputation for helping drug addicts and alcoholics—they were being set free by the power of God. I entered the church with a razor in my mouth and a 9mm hand gun on my waist. I responded to the invitation, repeated the sinner's prayer, was prayed over, declared free by the power of God, left the church, and it was like nothing happened. Within half an hour, with the razor in my mouth and the 9mm handgun on my waist, I was on the streets robbing and using drugs. I went to that church every Sunday for about three months, I would come forward, repeated a prayer, was prayed over, and more, but I couldn't stay clean; it just didn't work for me.
Several months later, I found myself in a 12 Step Recovery program for adolescents, and I was able to get clean and sober. I was still clean and sober for about four-and-a-half years, attending meetings and working. My family was back in my life, and I was living the life I had always dreamed of. At that time I began to hit new emotional and spiritual bottoms. I found with great pain that being clean and sober was not enough, that abstinence does not equal deliverance and that true freedom from bondage was not found in a program but in a relationship with the Prince of Peace.
The Conflict, The Burden & The Vision
So I surrendered my life to Christ and entered into this incredibly awesome relationship with Jesus Christ. It's crazy that the very one that I ran from all my life was the only one who could make sense of it all. So I started attending church and attending meetings at the same time and a new tension enters into my life. My 12 Step Recovery family and my church family were at odds! The people in 12 Step Recovery don't want anything to do with church and the people in my church didn't want anything to do with 12 StepRecovery. People in 12 Step Recovery warned me about leaving meetings on a religious zeal, and people in church told me I didn't need my 12 Step Recovery program; all I needed, they said, was Jesus!
So I went through a dark, rough time, and came out of it with a burden and a vision—a burden to reach the still-using addicts, the recovering addict, and their families and friends, and a vision to reach thousands of people through the recovering addict. The Lord gave me a strategy, a recovery evangelism strategy, a way to reach people in recovery without offending the culture or traditions of this particular people group. I realize that many people in recovery were all searching for God, but Jesus wasn't welcome and they would suffer eternal consequences as a result. I also realized that when people in recovery would enter into a relationship with Christ, they would disappear, they would get pulled out by their pastors or churches. Leaving this people group with no witnesses—how will they know unless we preach? How could we preach so that they might hear? We had to contextualize the gospel.
So we prayed and prepared—linguistic studies, cultural training, etc. So we (me and my best friend Edwin Colón) started a Bible study, and we began to put into action our Wolf Pack Method of Evangelism, and we invited people in 12 Step Recovery to attend. The Bible study got a little out of hand with Muslims, Buddhists, atheists, prostitutes, gang members, and more. Many people started to surrender their lives to Jesus and enter into a wonderful relationship with Christ. Awesome isn't it? Don't you think the pastor and the leaders of the church are gonna be excited and have a similar party to the one in heaven by the angels?
Wrong
They begin to tell us that we should stop attending 12 Step Recovery meetings, that the 12 Step Recovery programs are a cult, that we are not addicts or alcoholics any longer, that we have been delivered, and that he who the Son sets free is free indeed. They tell us words have power and we should not identify ourselves as addicts or alcoholics, that we are now saints. that the people in the 12 Step Recovery meetings believe in other gods, no god, or chairs and lightbulbs. They asked us where do we see the word recovery in the Bible?
We really didn't know what to do or what to say. Surely they must be right—they knew the Bible, had degrees, and experience, and biblical authority—so we should listen and obey them. But the Lord would not leave us alone—we still felt a burden to reach these people in our 12 Step Recovery group.
The Recovery House of Worship
So The Recovery House of Worship was born to reach using addicts, recovering addicts, their families, and their friends. The Lord had saved us and called us to build a bridge between the rooms of recovery and the church. A church that understood the culture, language, and traditions of the 12 Steps Recovery community. In short, we needed to train missionaries to reach this untapped mission field that gather together in church basements all over the world. So we became those missionaries and began training others in evangelism. From the very beginning till the present, we are confronted with many objections from believers and here are some things we should consider.
Over the years I've encountered some objections to the 12 Step Recovery program, and maybe you have as well. Here are some of the objections I've heard and how I have responded to them.
Dealing with Objections
1) We should stop attending 12 Step Recovery meetings because they are a cult, they don't worship Christ, and they believe in other gods or higher powers.
We have never heard of a mission field that was gospel-centered, faming the name of Jesus prior to the missionary arriving. So because of this very objection we feel compelled to obey Christ in His command to us to go to all people groups and make disciples.
Because they are worshiping idols, because they are not faming the name of Christ, because they are worshiping other gods, because they don't know Christ or recognize the Bible as authoritative, we feel compelled and must "therefore go."
Also, if a Bible believing Christian can not stay clean and keeps drinking or drugging, why not go to 12 Step Recovery? Twelve Step Recovery meetings work! They did for me and many others. We dont have to embrace anyone else's beliefs or abandon our own. In fact after people get clean and sober, they can be a member of The Wolf Pack and begin to influence others at those meetings for Christ's sake. We can help train them so that when they attend the meetings to get the help they might need and be the salt and the light at the same time.
2) Words have power, and we have been set free, delivered, therefore we should not identify ourselves as addicts or alcoholics in the meetings, as it is a custom of doing.
The language in 12 Step Recovery meetings and Christian recovery meetings is very different. What 12 Step Recovery meetings refer to as alcoholism and addiction, Christian meetings refer to this as "flesh."
3) I don't need the meetings anymore—I got saved and baptized and I am attending church now.
We believe God in His sovereignty has brought us to the meetings with a plan and a purpose. He could have led you to a Christian program or performed a miracle, but God chose to bring you and me to a 12 Step Recovery program. Theres a reason, I think He is raising up people to reach this people group, and it's hard to reach a people group if you don't speak their language and if you offend their culture every time you come across them.
Final thoughts
My prayer is that we would look at our perspective about the 12 Step Recovery programs and that we would see that people in recovery need to be ministered to. We don't have to compromise the truth of God's Word to attend and engage this people group.
I want to say one very important thing. If Christians who have left the 12 Step Recovery programs would get properly trained and go back into the 12 Step Recovery programs they used to attend, lives would be touched, families would be restored, and thousands would dine at the masters table because we did so. The harvest is plentiful, but the workers have abandoned the mission field.
If you have questions or want more info, either email Ray or check out his website.
The Exchange is a part of CT's Blog Forum. Support the work of CT. Subscribe and get one year free.
The views of the blogger do not necessarily reflect those of Christianity Today.