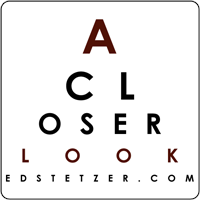 This week's essay from the Mission of God Study Bible focuses on the the importance of prayer to the mission of God. You can get your copy of the Mission of God Study Bible here.
Philip Nation (who did the vast majority of the work on the whole study Bible) authored this essay. We have worked on several writing projects over the years, served on church leadership teams together, and even worked together at LifeWay Research until recently. Philip now serves as director of adult publishing for LifeWay.
I also want to invite you to join me for a special webcast we will be hosting on Monday, January 28, at 3:00 PM Eastern (2:00 PM Central) here at EdStetzer.com. We'll be giving away a few dozen copies of the Mission of God Study Bible during the show, and some special guests will also be joining me for the webcast. Here's a short video about the event. Feel free to use this video on your website.
By Philip Nation
Prayer is used by God to bring His people into alignment with His mission. It is critical that we remember that prayer is not a power by which we force God to act according to our will. Rather, by communicating with God, His passions can become our passions. Believers have the opportunity to both listen to and speak to the God of the universe in prayer to receive guidance by His Spirit. It is not just an activity of our faith but is a portion of the relationship we have with Christ.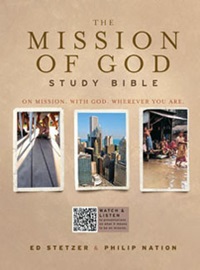 Prayer is an activity often thought of as driving only the personal side of the believer's life. If we view prayer merely as an internal discipline, we can lose sight of how God might use prayer as a means of engaging us in His mission in ways that extend beyond our own spiritual development. As our maturity in Christ develops through the relational activity of prayer, it should consequently cause us to see the world and humanity as Christ does.
The mission assigned to the church has its originations in the mind of God and must therefore be directed by Him. It is in prayer oftentimes that Christians will come to a place of complete abandonment to God's Spirit. In Ephesians 6:18, believers are directed to "pray at all times in the Spirit." By praying according the passions and in the power of the Holy Spirit, we surrender our will to His plan and purposes.
We should also remember that, through prayer, God connects us to His heart for the church as well. In 6:18, Paul also wrote that we are to intercede "for all the saints." A significant portion of God's mission is the building of His church. In the larger context of Ephesians 6:10-20, the teaching presented is about spiritual warfare against believers and the church. In Paul's teaching to the Ephesians, prayer plays a prominent role in the defense of our fellow believers.
In regards to activity in the mission, Paul requests prayer so that he will engage in speaking about the gospel well and with boldness (verses 19-20). Doubtlessly, the church must learn to understand its culture and minister with kindness to the people around us. But the proverbial point of the spear for us is to speak about the greatness of Christ's work on our behalf. We are ambassadors who speak on behalf of our King and with His authority. To do so well, just as Paul requested, we must have the benefit of intercessory prayer by the church. Believers should both pray for one another and request prayer from one another to effectively engage in God's mission.
The act and results of prayer are a mysterious occurrence. God has chosen this medium by which He will subsequently embolden believers for His mission and mature them in the faith. Are you being emboldened through prayer?
The Exchange is a part of CT's Blog Forum. Support the work of CT. Subscribe and get one year free.
The views of the blogger do not necessarily reflect those of Christianity Today.