Jul 11, 2013
Roundup
Morning Roundup 07/11/13
Sermon Prep; Same-Sex Marriage; Missions & Politics; |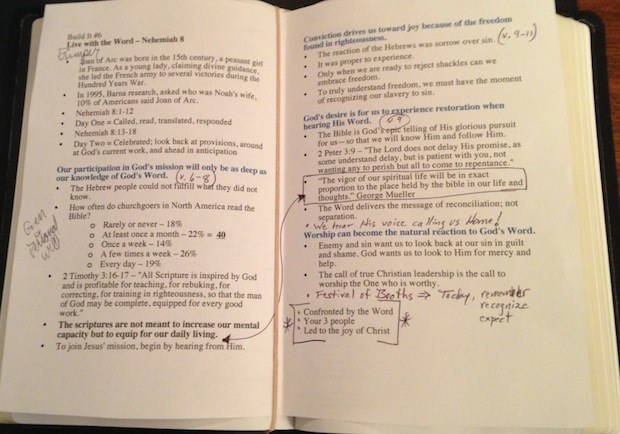 Image: Philip Nation
My friend Philip is giving some good counsel for bivocational pastors in this series.
Sermon Prep for the Bivocational Pastor -- Philip Nation
Orson Scot Card is a familiar name if you read science fiction-- Ender's Game is his most well-known book and will soon be a movie. He's Mormon and a defender of traditional marriage (Salon frames and explains him differently than I would, but even that is worth noting). He asks what I believe many will ask in coming days, "Now it will be interesting to see whether the victorious proponents of gay marriage will show tolerance toward those who disagreed with them when the issue was still in dispute."
Orson Scott Card: Gay marriage issue has become "moot" -- Salon
My friend David Hesselgrave, who co-edited MissionSHIFT with me, sent along a beast of an article. I read it yesterday and am passing on his description and the file. If you are a share my bizarre mix of interests, including missions, history, reserach, and politics, you will find it fascinating. If not-- it will put you to sleep.
The Missionary Roots of Liberal Democracy -- David Hesselgrave
Recently on The Exchange, Brad Lomenick joined me to discuss leadership in a business and ministry context. Don't forget to join me every Tuesday at 3:00 PM Eastern for The Exchange.
Support our work. Subscribe to CT and get one year free.