Reaching Others through Your Small Group
Five Articles from Mark Howell
Ed Stetzer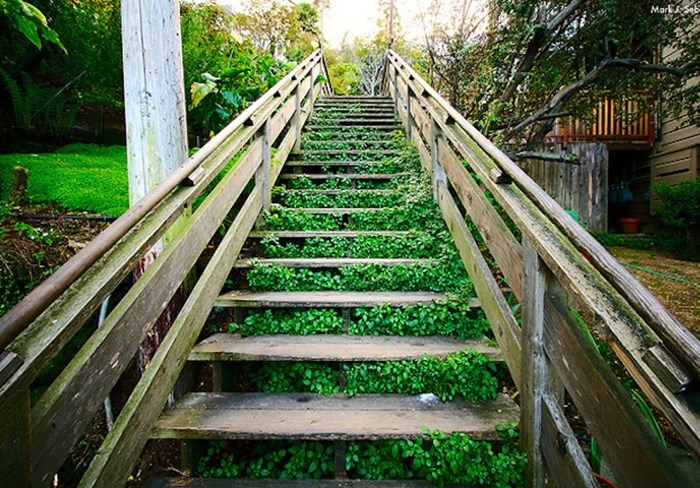 Image: mark sebastian
This Sunday, I will be leading our monthly Life Group leader training, focusing on how our leaders can reach new people and incoporate them into their groups. To do that, I emailed small groups guru Mark Howell and asked him for some ideas.
Here are five articles that Mark has written that I am using (and you might find helpful).
Skill Training: Top Ways to Add Members to Your Group
Look for people who are already doing the same things you are. If your kids are in High School, make it a point to get to know other parents. If your kids are younger…make it a point to meet other parents as you check them in to Sunday School. Whether you're in a bunko group, on a softball team, do scrapbooking, or regularly watch your kids' little league games…be on the lookout for people who are already doing the same things that you are.

If you sit in the same area at the same service every week, you'll often begin to notice some of the same people. Get in the habit of getting to know one or two new people every week. In the "say hello to a few people around you" part of the service…make it a point to remember their names. Write their name(s) down as soon as you sit down. As the service ends tell them you'll see them next week.

Take a few minutes in your next meeting to talk about who your members know that would be a good fit in your group. It's a good idea to talk through the Circles of Life handout (click here to download a copy). Sometimes all you need is something to jog your memory.

Plan a social get-together (potluck, cookout, theme dinner, chili cookoff, etc.) and invite unconnected friends over. This is a great idea to schedule on a regular basis between studies. The perfect way to get to know a few new people.

Volunteer to serve at your membership class. Think about it. Everyone at the class is taking a next step…the perfect time to join a small group.

Volunteer to serve as an usher or greeter. You'll see a lot of the same people. Easy to be friendly and invite them to your group.

Volunteer to serve at the small group kiosk in your lobby. You'll have first crack at the people looking for a group! How cool is that!

Volunteer to serve with…(see a pattern developing? almost any volunteer opportunity will put you in contact with unconnected people).

Make sure your group is absolutely, positively, up-to-date in the Small Group Finder.
Build Crowd-to-Core Flow in Advance
Remember that in the HOST strategy, the "T" stands for "Tell a few of your friends."* And this is an essential component. Raising up a wave of people who have a Heart for unconnected people, willing to Open up their homes and Serve a few refreshments is great, but inviting them to "Tell a few of your friends" is what makes the HOST strategy exponential. It is also where the challenge for many churches arise.
There are at least two reasons this component is a challenge:
Although you attempt to be clear in your "ask," when you say, "Tell a few of your friends" many in your congregation hear, "We'll provide the group members." As much as this may happen also, it isn't the primary intent of the strategy.

Your members may respond or want to respond but not really know any of their neighbors or co-workers. This is why building crowd-to-core flow in advance is an essential component.
How To Build Crowd-To-Core Flow
Start early. You can't begin too early.

Regularly cast a vision for God's heart for the community and the crowd. Passages like Matthew 9:36 and 2 Kings 6-7 are at the heart of the story.

Provide periodic opportunities for your congregation to put this vision into practice.

Use video and live testimony to tell stories about how HOSTs are helping people find their way back to God.
What You Can Pull Off in 3 Weeks: Block Party with a Purpose
What could you pull off with just 3 weeks notice? Could you plan and pull off a block party?
Think about your block. What would you have to do tomorrow? Get a couple other neighbors to say yes? Make a flyer? What about the next day? Circulate the flyer?
Think you could do it? How many block parties do you think you could get to happen? What if 5 or 10 people from your church each had a block party on Labor Day weekend?
What if you could have 20? And what if all 20 of the block parties was organized by someone who in 6 weeks was going to be hosting a small group?
What if at the block party everyone was asked to bring their favorite dish to share and you let everyone vote on their favorite dish and gave away a small trophy? And what if you collected the winning recipes and included them in a cookbook? And what if you sold the cookbooks and gave all the proceeds to a local homeless shelter?
Sound interesting? Sound like something you could pull off?
Top 10 Ways to Get to Know Your Neighbors This Summer
Here are our 10 best ideas. Is there a great one we missed?
Host a block party on Labor Day.

Invite your neighbors over for theme night dinner (Mexican, Italian, Low Carb…not really)

Game night (Bunko, Poker, Pictionary, etc.)

Build Your Own Ice Cream Sundae (build your own pizza)

John's Incredible Pizza

Picnic at the neighborhood park

Meat and Greet (pull out your grills, B.Y.O. meat)

Movie Night outside (or in)

Garage Sale in the neighborhood

Progressive Dinner on the block
Top 5 Family Friendly "Invite the Block" Activities
Redneck Pool Party (line your pickup truck, fill with water, invite the kids)

Water balloon war

Tailgate Party

Kickball Tournament (challenge the next street over)

Slip-n-slide your cares away
5 Simple Steps with Big GroupLife Payoffs
Ask some of the existing groups to consider taking a small group vacation and instead of meeting together, help get some new groups going. Choose an appealing topic with a an easy-to-use 6 week curriculum. Develop a bulletin insert that promotes the specific days and times of the new groups. Announce the study 2 or 3 Sundays in a row, having interested people sign up by placing their completed insert in the offering. Even if you got 2 or 3 groups to say "yes" to the vacation idea and launched 9 new opportunities…you could connect another 90 to 100 people. That was easy!

Plan a Small Group Connection for the end of September or the first weekend in October. Just follow the steps in my four part series. Choose an easy-to-use curriculum. Promote it several weeks in a row. Hold the event. That was easy!

Ask all of your groups to add at least one new facilitator. Make it a goal for September. Remember, multiple facilitators is a predictor of groups that can endure the loss of a leader. At the same time, getting all of your groups in the leader development game will enable you to pull off #1 with more groups next year. That was easy!

Ask your small groups to host Labor Day block parties. Announce the locations for the next 3 weeks, encouraging nearby members to stop by. The relaxed atmosphere could help unconnected members to consider joining a group (especially if you've encouraged your group members to be on the lookout for unconnected people!). That was easy!

Encourage all of your existing groups to "kick off the fall" by hosting an open house. Have them choose a theme, bring food and invite a few unconnected friends. Publish the day, time and location for each open house on a flyer in the bulletin and encourage unconnected members to "drop by." If your group members have their welcome hat on…they just might pick up a member or too! That was easy!