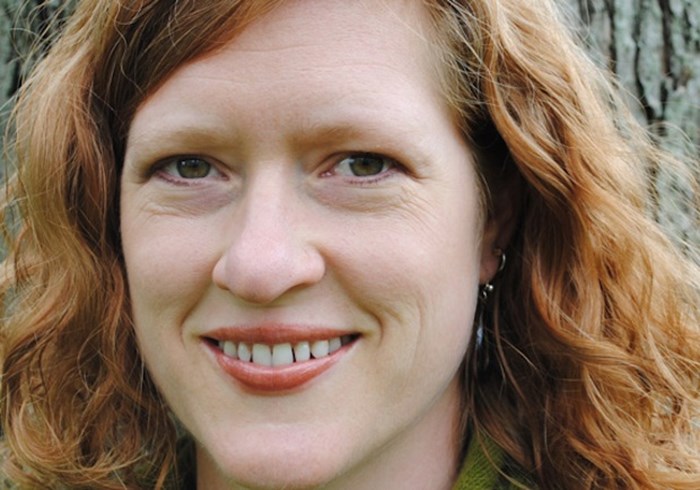 We've been talking about mental illness a lot lately-- and that's a good thing. Christians are increasingly recognizing the reality of mental illness and, thus, reducing the stigma and shame found in the church.
If you want to catch up on the conversation, you can find:
Today, we continue the conversation by welcoming to the blog Amy Simpson. She is author of Troubled Minds: Mental Illness and the Church's Mission (InterVarsity Press). She also serves as editor of Christianity Today's Gifted for Leadership. You can find her at www.AmySimpsonOnline.com and on Twitter @aresimpson.
Amy will be hanging around the the blog today, so if you have any questions, please leave them in the comment section below.
"I think pastors are much like the police—the number-one type of calls they get are really mental health calls."
This is what a mental-health expert told me when I interviewed her for my book Troubled Minds: Mental Illness and the Church's Mission. She's an educator for the National Alliance on Mental Illness (NAMI), a national organization that provides information and support for people with mental illness and their families.
While it's probably impossible to vet the "number-one type of calls" statistic she mentioned, her overall point is supported by at least one study which found that among people who have sought treatment, 25 percent have gone first to a member of the clergy. This is a higher percentage than those who have gone to psychiatrists, general medical doctors, or anyone else. That means churches are historically the number-one place people go for help with mental illness. On top of that, for every person who seeks help, many more stay silent, afraid to admit their illnesses to themselves or to risk the rejection the people around them.
This silencing fear is present not only in society at large, but also in the church. While churches may be full of caring people, they're just as affected as anyone else by misconceptions about mental illness. And the church sometimes piles on its own kinds of misunderstanding and hurt. In Troubled Minds, I discuss several ways the church stigmatizes mental illness—and why. Here's one reason.
The Wrong Kind of People
Some churches stigmatize mental illness because they simply don't want "the wrong kind of people" interfering with their vision for their churches. Pastors can be just as guilty of this as anyone else—especially pastors who are obsessed with church growth, focused on marketing and branding their churches with the right image, or looking to enjoy ministry only to the people they most identify with. Let's face it, a thriving ministry to people with mental illness is not the easiest or most ego-polishing kind of ministry.
The ironic thing about this desire to attract only the attractive is that it's impossible to keep the wrong kind of people out of your church. If the wrong kind of people are the wounded, unlovely, annoying, underperforming, and neurotic with closets full of skeletons, they're already among you in great numbers. And 25 percent of them are struggling with some form of mental illness. Most of them are just too afraid of stigma to let anyone know—or perhaps to acknowledge it to themselves.
One pastor told me, "Every church is full of broken, wounded, and messed-up people; some just are failing to acknowledge it. It's inauthentic. It causes a schism between reality and Christianity. Scripture tells us to carry each other's burdens. It doesn't say, 'except when you have mental illness or when the person's a little weird.' It just says to carry each other's burdens. We all need help, we all need our burdens carried from time to time, and if the church isn't doing that, who else is going to do that?"
Any church that demands health, attractiveness, and high performance from its members will succeed in filling itself with people who are good at pretending to be healthy, attractive high performers at all times, regardless of the true story unfolding in the places only God can see. Jesus' term for such people was "whitewashed tombs—beautiful on the outside but filled on the inside with dead people's bones and all sorts of impurity" (Mt 23:27).
This same pastor told me, "To a pastor who has a fear of acknowledging brokenness and being accepting, I would say, 'You need to step aside and let someone rise up within your body who isn't afraid of that because that's not biblical and it shouldn't be a part of church.' There is a legitimate fear that acknowledges when we are ill-equipped to handle a problem and we may do more damage. But once you have discovered that problem, every day that you don't deal with that, you're negligent."
Something is deeply wrong with a perspective of the church that welcomes only the attractive, desirable, and like-minded. A quick glance at the contrast to Jesus's ministry on earth should be enough to convince us that we are not here to be as comfortable as possible. We are not here for the sake of our own achievement, success, or happiness. We are here to fulfill the wishes of the one who bought our lives with his own. The one who reached out to the least desirable people he could find. Who touched the untouchable. Who said, "Healthy people don't need a doctor—sick people do. I have come to call not those who think they are righteous, but those who know they are sinners" (Mk 2:17).
A Starting Place for Help
Many people are intimidated and overwhelmed by mental illness and wonder what they can possibly do to help. There is much the church can do, and Troubled Minds seeks to point readers toward many ways we can offer hope and support healing. But among the most basic of steps may be looking at ourselves and the ways we "do church." When we humbly accept our true calling—not to be cool but to be like Jesus—we step much closer to the kind of community we all need.
Adapted from Troubled Minds by Amy Simpson. Copyright(c) 2013 by Amy Simpson. Used by permission of InterVarsity Press, PO Box 1400, Downers Grove, IL 60515. www.ivpress.com
The Exchange is a part of CT's Blog Forum. Support the work of CT. Subscribe and get one year free.
The views of the blogger do not necessarily reflect those of Christianity Today.