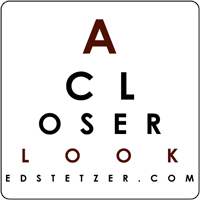 This week's essay from the Mission of God Study Bible focuses the parable of the lost sheep. You can get your copy of the Mission of God Study Bible here.
The author of today's essay is Afshin Ziafat. Afshin serves as lead pastor of Providence Church in Frisco, Texas, and is also a writer for The Gospel Project.
By Afshin Ziafat
The parable of the lost sheep is the first of three consecutive parables Jesus shares with his disciples to show us the heart of God and the mission of Christ. God's mission in Christ is to seek and to save the lost (Lk 19:10). This story challenges us to look at our own hearts, to see God's heart, and to move with compassion to reach the lost with the hope of Christ.
This parable comes on the heels of the Pharisees and scribes grumbling over the fact that Jesus receives sinners. It ends with Jesus speaking of the 99 righteous persons who need no repentance. Scripture is clear that there are none who are righteous apart from Christ (Rm 3:10), therefore this last statement is intended to refer to people who think they are righteous and do not need to repent. The Gospel teaches that we are not righteous in our own works and we are indebted to the grace and mercy of Christ for our righteousness (Lk 18:9-14). We are all sinners and were lost before Christ saved us!
Jesus contrasts the grumbling of the "religious elite" with the rejoicing in heaven over one sinner who repents. Through this parable, we see the intense focus of our God in heaven for those who are still lost. It is a humbling reminder that God is not just interested in us but also in those who do not know Him. After Jesus reveals Himself to be the Good Shepherd who lays His life down for the sheep, He goes on to say, "I have other sheep that are not of this fold; I must bring them also, and they will listen to My voice. Then there will be one flock, one shepherd" (Jn 10:16). The work of salvation God started in us was not intended to end with us but to go out to other "sheep." God told Abraham that He would make him a great nation and that "all the peoples on earth will be blessed through you" (Gn 12:3). It is imperative for us to know that we serve a God who is constantly on mission to save the one lost sheep.
The astonishing thought of the mission of God is that He has chosen to use us as His ambassadors to accomplish this mission. Those who are reconciled to God through Christ are given the ministry of reconciliation and as ambassadors for Christ they are given the message of reconciliation (2Co 5:18-20). In this parable, the shepherd leaves the 99 in the open field to go after the one lost sheep. Jesus couches this idea in a question in verse four that is meant to draw the hearer to action. Will we leave the 99 and go after the one lost sheep? Jesus emptied Himself, took the form of a servant, and became obedient to the point of death to save us. In order to participate in this mission of God, we too must leave behind some things and go after those who have not yet been reconciled to Him. We must leave our comfort zones and selfish desires behind to join God in His mission for the lost sheep!
The Exchange is a part of CT's Blog Forum. Support the work of CT. Subscribe and get one year free.
The views of the blogger do not necessarily reflect those of Christianity Today.