May 29, 2013
Book Interview
Rhythms of Grace
An Interview with Mike Cosper |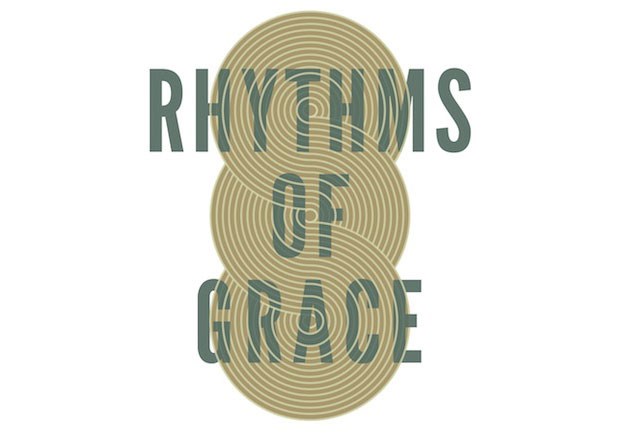 Image: Crossway
It's interesting how things happen here on the blog. I've had this interview with Mike Cosper scheduled for weeks, and it just happened land on the same week as The Exchange episode with Lecrae and my post on the history of worship.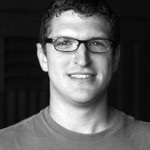 Also, this Sunday, I preached at Journey Church in Amelia Island. My musician daughter pointed out how similar the church musically to our own. Same pace, welcome, song, announcements, message timing, etc. It had a similar feel to it, unlike the times (we discussed), when we were at All Saints in South Carolina, just up the coast.
Simply put, our church has a liturgy. Our liturgy, with a few more scripture readings and a creed now and then, is very similar to, well, all the contemporary churches around the world. We just don't call it a liturgy, though Mike Cosper things we should.
So back to Mike and his new book Rhythms of Grace. Mike is one of the founding pastors of Sojourn in Louisville where he serves as the pastor of worship and arts. He is also founder of Sojourn Music and has helped us with elements of The Gospel Project.
Rhythms of Grace shows how the gospel is all about worship and worship is all about the gospel. In the book Mike ultimately answers the question: What is worship?
Mike will be hanging around the comments on the blog today, so if you have a question about the book or the interview, feel free to ask them below.
Liturgy is an important theme throughout the book. Why do you think it is important in the church?
Liturgy simply means order, or work. It's how we describe what the church does when they get together - the work we have to do together. Every church has a liturgy - an order that governs what they do when they gather, or a bit of "work" they're trying to accomplish. We need to give attention to our liturgies - whether they're intentional and planned or not. What are we doing when we gather? Why are we doing it? What's the goal? What's the center? Who's the hero of the story we're telling together ?
What are the different elements or "rhythms" that should be incorporated into a gospel-centered worship service?
"Rhythms" is shorthand for two dynamics. The first is big-picture - the gathering and scattering that the church does in the world. The weekly gathering of the church is a rhythm that brings us together, reminds us of our gospel story, and sends us once again out on mission.
Second, rhythms refers to the collection of practices that the church does together: Rhythms like adoration, confession, assurance, passing the peace, reading the word, and sending one another. Together, these are a way that we remember and rehearse the gospel story. We remember that God is Holy, we are sinners, Jesus saves us, and Jesus sends us.
Really, these practices are nothing new at all; it's what the church has done throughout history.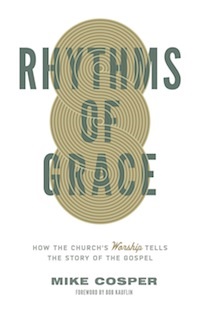 What would you recommend for a church that doesn't want to follow a traditional liturgy, but does want to format the service in a way that retells or traces the entire gospel story?
I think one beautiful aspect of Church history is the window it provides into the pastoral theology of previous generations. Resources like church liturgies and prayer books are often seen as dusty, stodgy "tradition" - the kind of thing most contemporary Christians and non-Christians would struggle to comprehend. But if we get below the level of language, and if we look hard at what the men who created these resources were trying to accomplish, we get to the pastoral theology - and there's some beautiful stuff there. Traditional liturgies were one way of saying, "Let's reenact the gospel story in the gathering."
I think there's a lot of room to take what's gone before us, reimagine it through new language (and where appropriate, new technology) and try to tune it with the spiritual formation of our congregations in mind.
Frankly, I think everyone should be aiming at fresh language, fresh metaphor, and fresh creativity in the ways we are spurring on and encouraging our churches.
In what way is worship connected to our spiritual formation?
This may be bold, but I think it's central. The gospel makes us members of a new family, and when the church gathers, it provides a unique and powerful expression of that identity - a place where explicitly, we gather, remember the story, and join our voices in commitment to that story. Those gatherings are the place we learn the fundamental language and practices of the faith.
You use the terms "gathered" and "scattered" to describe the two different aspects of worship. Please define those terms and explain how the two types of worship affect each other.
Worship, in the New Testament, is revealed as an all-of-life reality. So where the people of God, in the Old Testament, gathered in specific times and specific places in order to worship, in the New Testament, worship is in Spirit and Truth (John 4) - a matter of approaching God the Father through the Son (the Truth - John 14:6) by the power of the Holy Spirit.
So worship is all of life, and the church worships as "scattered" people wherever they are (Romans 12:1, Colossians 3:17). But nonetheless, we continue to gather and worship together with the purpose of letting God's word dwell richly amongst us (Colossians 3:16) and spurring one another on in the midst of a fallen world (Hebrews 10:23-25).
How can we tell the difference between a church service that is driven by a "hunger to display the gospel" and a service that is compelled by something else, such as emotional catharsis?
The question to ask is this: to what are we fundamentally responding? Are we responding to the power of the music and the compelling emotions of the preacher? Or are we responding (even emotionally) to the wonder and power of the gospel?
Another way to ask the question is this: Who is the hero of our story?
Often, in the church, the gathering has another hero. It can be a personality or a concept - like marriage, or discipline or morality. But the Bible leaves no room for other heroes.
I think emotion is good. We should have gatherings that are emotionally stirring - but that should all flow as a response to the Gospel, and it requires care to create an architecture in our service that marries the two. That's what good liturgy and good service planning can do.
You mention that worship through singing should come from our hearts. How would you advise someone who doesn't feel worshipful during gathered worship?
First, when we don't feel like singing, we can find some encouragement from the voices around us - the voices that are declaring truth to one another (Colossians 3:16). Second, I think the practices of the faith - singing, reading the scriptures, praying, communion, etc. - have a way of reorienting our minds and hearts. In other words, the actions of the faith can often be the very means God uses to refresh our faith. In many ways, the worst thing we can do when we feel spiritually dry is disconnect ourselves from God's word and God's people.
Many small churches have limited resources, both financially and in terms of musicians. What can those churches do to introduce new musical diversity, working within their means?
Find out what's there. Musical diversity doesn't have to cost any money at all. Who's there in the church? What kind of music do they naturally gravitate towards? What skills and musical "voices" are present that aren't being utilized and enabled to serve the gathering?
Musical diversity should flow naturally from the context - the people that God has drawn together.
What can individuals who are not worship leaders or pastors intentionally do to participate in or contribute to gospel-centered worship?
First, they can come to church prepared. They can seek out opportunities to learn the songs the church sings regularly, they can pray for "ready hearts" for the gathering, and they can show up to church on time. As a pastor of worship, I would love to know that my church is attending prayerful and expectant.
Second, they can pray for their pastors. Pastors get endless suggestions - "We should do this, we should sing that … " - but I think most of them could use far more intercessory prayer from their members. Pray that the gospel is vibrant and fresh in their lives and in their families. Pray that they find opportunities to make the gospel fresh and to help the church "sing a new song."
Support our work. Subscribe to CT and get one year free.