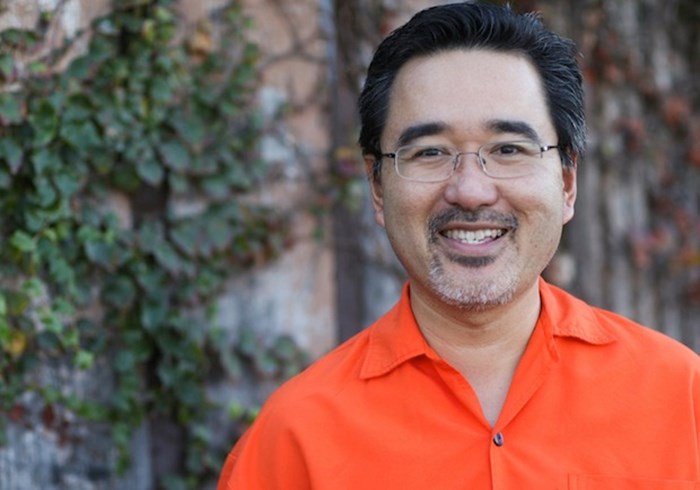 In my 2 previous posts, I've blogged about the rapidly changing landscape with a look at Asian American Christianity and how American evangelicalism has quite a ways to go towards better engaging the full multiethnic diversity of American society; and not just our local community but actually the whole world.
To conclude this 3-part series, I'll share 5 ideas of how things could be that will bring about a brighter future for the Church, one that is missional for all peoples. Because, you see, I believe this conversation is far broader and wider than among Americans who are Asians and/or Caucasians. (Also note the huge minority population among Hispanics and African-Americans, plus other groupings that don't fit in the top 4; they're needed for this brighter future together.)
1. Listen to the Spirit of God at work in all of His people.
We all believe in a Bible that proclaims that the Gospel and the church is for all peoples, though we have different ways of how that should be manifested. Jesus said it, "Make disciples of all nations." And the Holy Spirit is doing that, here in America and all around the world. The gravitational center of Christian faith on the world stage is already in the South (Africa and South America) and East (Asia). I think this indicates that we Americans have much to learn from Christian leaders abroad, rather than only hearing from popular authors and seasoned communicators on the stages of conferences and the largest churches.
Here in America, I've already mentioned how Asian Americans are the fastest-growing racial ethic grouping, and in less than 30 years from now, there will be no racial majority; or to say it another way, Whites no longer a majority in US by 2043. The majority of children under age 1 are already non-white. As Ed Stetzer noted how American Christianity is not dying (I can hear Ed shouting, "Stop saying the church in America is dying!") Yes, the church in America is very much in transition, and one of those transitions may well be the faster growth in the number of minority Christians, yet that is not clearly reflected on the stages and pages of evangelical media.
One bright spot I'm starting to notice, and it may be too early to call it a trend, is the leading edge of churches intentionally going multi-lingual to better reach more people, not as separate language congregations, but developing an intentional cross-cultural Christian community.
And here's the thing, this multiethnic diversity in the United States gives the evangelical churches a greater potential to better serve the global village, the whole wide world, if the church will take bigger and bolder steps to engage this diversity. Granted, not every neighborhood in America is overwhelmingly ethnic diverse yet, but it's increasing practically everywhere. The nations have already come! They're at our doorsteps!
Okay, the more I think about this, the more I'm getting bogged down in details. The possibilities and the potential for a brighter future are limitless. Let me just put the rest of my ideas out there, and get the conversations rolling.
2. Empowering leaders together across organizations, cultures, and boundaries.
We have so much to learn with one another. It takes more than listening and learning; it's more about working together and sharing life experiences. I know it's hard for all of us to get out of our comfort zone, but the new reality is that our comfort zone is shrinking in the diverse and pluralistic world. Crossing over lines of denominations or networks or ethnicities or sectors is easier to do in the same city because that cuts out travel costs and there's more regularly opportunities to get together to share life, to collaborate, and to work together right where you live.
I think of the "buddy system" when kids venture out on a field trip. What if your church paired up like a "buddy system" with a different church--that could be suburban with urban, or Baptist with Methodist, or Caucasian with Asian. Start with prayer and pulpit exchange, then grow into working together in community outreach and mission trips, then launching new initiatives and innovations. The challenges we face are bigger than any one church can tackle on its own.
My friend Ray Chang pastors Ambassador Church in Brea, California, with a congregation that's around 70% minorities. Ray has intentionally built his staff to be composed of 70% majority (Caucasian). He described in his blog post here, Empowering Across Ethnicities in the Body of Christ, how cross-cultural mentoring can be the breakthrough for a brighter future. Mentoring is no longer only for the older to the younger, the powerful to the powerless; our growing awareness for reverse mentoring and cross-cultural mentoring shows us that we learn by working together experientially.
3. We're living in a social media world.
One of the things I've noticed about churches and organizations is the disruption of social media. Communications is no longer a one-way broadcast, though there are plenty of examples of organizations using social media as just another distribution channel to push their messaging. That's not an easy thing to navigate when organizations with multiple stakeholders have to consider their liabilities and can no longer control their corporately-sanitized messaging.
Increasingly, your "brand" is less about what your messaging says, it's what others are saying about you. If you did a Google search or Twitter search for your church, what are people saying about you? If you find very few search results and people aren't talking about you, what does that mean?
The social media world enables anyone and everyone to have a voice; even back in 2007 a homeless guy in Nashville could blog by going to the public library to use a computer kiosk. The social media world also opens up the world to anything we do and whatever we say. Conferences, sermons, teachings, and even meetings are now open for the world to peek in, both to participate and to scrutinize. How you communicate is no longer limited to the immediate context of a room; it's nearly instantly available to people in a global context. That dramatically changes how we must learn to communicate. The choice is to engage the conversations in the open public square; because the alternative is to remain silent and become irrelevantly obscure.
4. Restructing organizations with Kingdom values.
In the business world, the practices of corporate social responsibility has become a common mechanism for self-regulation and serving the public good. Even though churches, ministries, Christian resources, and church conferences are categorically in the non-profit sector, those of us in positions of Christian organizational leadership can adapt that into a Kingdom responsibility. What if those with platforms made room for voices that may not be financially profitable but are absolutely essential for the long-term viability of the capital "C" church? (Yes, it's apt to acknowledge here and thank Ed Stetzer for making room here on Thursday is for Thinkers; this kind of thing can happen on the stage, on bookshelves, and in board rooms too.)
With recent strains in the American economy, there's no better time than to reimagine, rethink, and rebuild the financial models by which Christian ventures are funded. Having spent most of my adult life in the non-profit sector myself, I've been personally affected by the excrutiating challenges of financial sustainability and the transitioning of mass media enterprises.
In the face of limited resources, what if we reframed this as the opportunity to create a different and brighter future? When it comes to limited resources, time is certainly the limiting factor, all of us have 24 hours a day, 7 days a week. Money is a limiting factor, whatever number is showing on your net worth dashboard. Popular author & pastor Craig Groschel quipped: "Limited Resources + Willingness to Fail + Increasing Passion = Exponential Innovation".
One thing I'll put out there is this: the unlimited resource we have right before us is people. Think of the potential with crowdsourcing and cognitive surplus; think of the manpower you can unleash for Kingdom ventures. That's what I'm thinking about, as I shared this wild idea on an episode of my Social Media Church podcast, "What can you do with $0 budget?" Take money out of the equation and you're playing a whole different game.
5. Mobilizing generosity and philanthropy.
We are blessed beyond measure in America, in more ways than financial. But that also includes finances, a topic that we're not comfortable with talking about in American society and in the church too. We see many examples of people who flaunt their wealth (or go into debt to make a show of what money can buy.) We could sure use more examples of generosity through strategic philanthropy.
My friend and colleague Chris Willard said it well, "Being generous is being Godly." We would do well to make a more explicit and tighter connection of money and spirituality. I'd suggest digging into the book he co-authored with Jim Sheppard, Contagious Generosity: Contagious Generosity: Creating a Culture of Giving in Your Church.
As business innovations thrive in our fast-changing world, I'm not seeing the parallel pace of innovation in the church and ministry world. What if high net-worth followers of Christ strategically invested in long-term gains in God's Kingdom? Where are the Christians who will support the funding of research and development in the non-profit world?
In the new world of the 21st century, we have the agility to experiment with trial and error, to capture lessons learned and to share them freely. As I write this, I've just listened to a speaker exhort us that money is not the problem; we need the vision to dream bigger.
Let's create a brighter future together.
These are a few of my ideas in formation as I reflect on recent incidents, as I analyze the world in which we find ourselves, and as I dream of the future for the church and the God that I love.
I take my best insight from Andy Crouch's book, Culture Making: we change culture by creating new culture. The future is what we make of it; let's create a brighter future together! Let's go!
What this social media world opens up for us is to have meaningful conversations online and offline, and we don't have to wait for an in-person meeting to start. It starts with conversations like this and it's not a conversation if I don't hear from you. Add a comment. I'd love to have you chime in. Conversations build understanding and relationships, relationships build the foundation for productive work, and together we can create a Church for all peoples the way God intended it.
The Exchange is a part of CT's Blog Forum. Support the work of CT. Subscribe and get one year free.
The views of the blogger do not necessarily reflect those of Christianity Today.