Oct 18, 2013
Humor
Church Signs of the Week—October 18, 2013
Join the Choir; Get Your Marshmallows; Maxwell House |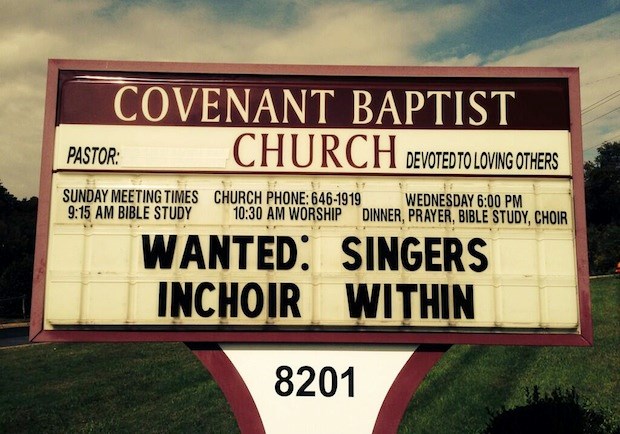 The wordplay on this church sign is worthy of praise. And, note the lack of a pastor...
Don't forget your marshmallows!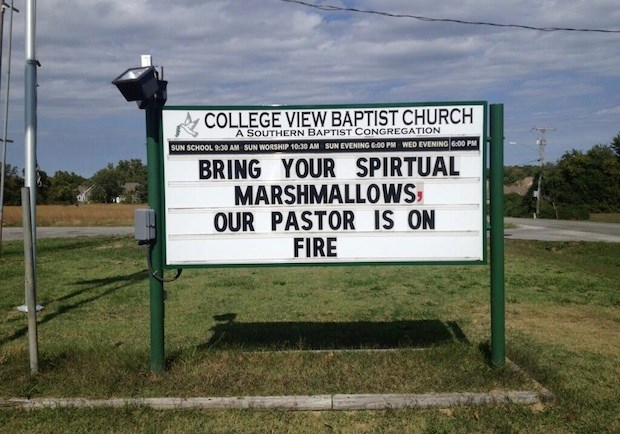 I truly do not understand this sign, but it made me chuckle.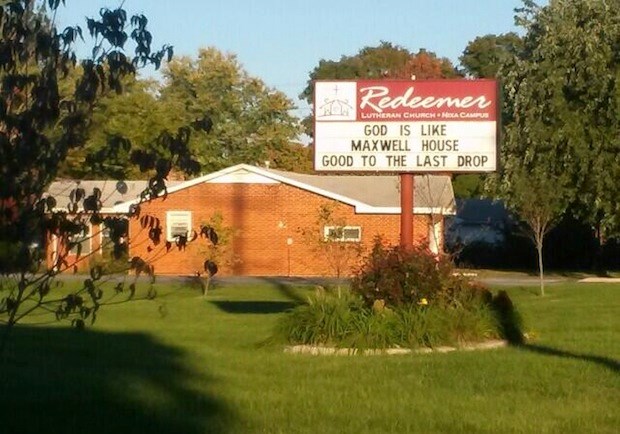 Thanks to Scott Thomas, Chad Ragsdale, and Hannah Baldwin for sending these in. As always, send me your signs via Twitter to @EdStetzer.
Earlier this Week at The Exchange
Support our work. Subscribe to CT and get one year free.