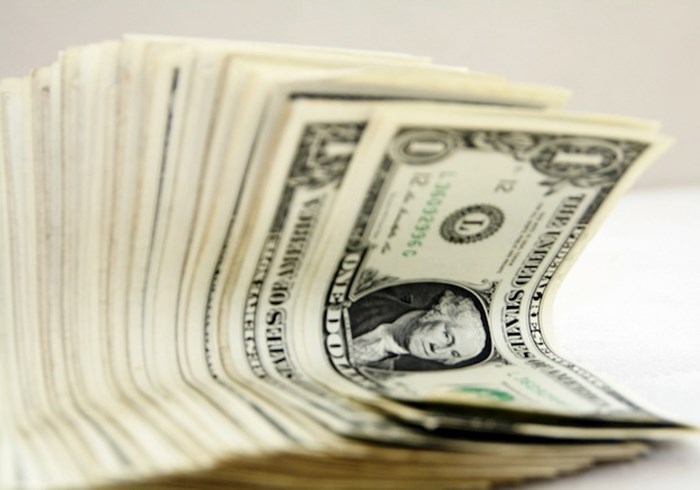 Image: 401(k) 2013 / flickr
I started a new (occasional) feature of things from my Sunday message. Last time, it was something the Lord taught me—on the need to forgive some people who had not done anything to me, but I was growing bitter toward. Now, I just thought I'd share something I learned in sermon research this week.
I taught on money today as part of a series we are doing called "Bottleneck: Getting through Life's Tight Places." My friend Jamie Munson made a great list of common money errors. I shared ALL of them in my message this morning and am reproducing them here:
1. Idolatry – "You cannot serve God and money" (Matthew 6:24; Luke 18:18-30).
2. Pride – "When you give to the needy, sound no trumpet before you" (Matthew 6:1-4).
3. Unnecessary debt – "The borrower is the slave of the lender" (Proverbs 22:7).
4. Envy and covetousness – "Envy makes the bones rot" (Proverbs 14:30; Ecclesiastes 4:4; Romans1:29).
5. No fear of the Lord – "Better a little with fear of the LORD than great treasure and trouble with it" (Proverbs 15:16).
6. Laziness – "The sluggard craves and gets nothing" (Proverbs 13:4; 1 Timothy 5:8).
7. Lack of planning – "Everyone who is hasty comes only to poverty" (Proverbs 21:5; Proverbs 15:21; Proverbs 13:22; Proverbs 19:14).
8. Greed – "The love of money is a root of all kinds of evil" (1 Timothy 6:10; 2 Kings 15-27; Acts 5:1-6).
9. False doctrine – "Imagining that godliness is a means of gain" (1 Timothy 6:3-5).
10. Not giving or tithing – "Will man rob God? Yet you are robbing me. But you say, 'How have we robbed you?' In your tithes and contributions" (Malachi 3:8).
11. Selfishness – "You ask and do not receive, because you ask wrongly, to spend it on your passions" (James 4:3).
12. Hope in wealth – "For you say, I am rich, I have prospered, and I need nothing" (Revelation 3:17; Luke 12:13-21; 1 Timothy 6:17-19; James 5:1-3).
13. Seeking satisfaction in wealth – "Whoever loves wealth is never satisfied with his income" (Ecclesiastes 5:10; Ecclesiastes 4:8)
14. Freeloading – "If anyone is not willing to work, let him not eat" (2 Thessalonians 3:6-15; 1 John 3:17-18).
15. Worry – "Do not be anxious about your life, what you will eat" (Luke 12:22-34).
16. Lack of vision – "I was afraid, and I went and hid your talent in the ground" (Matthew 25:14-30).
17. Entitlement – "A person cannot receive even one thing unless it is given him from heaven" (John 3:27).
(Jamie Munson, Money: God or Gift, pages 45-46).
The Exchange is a part of CT's Blog Forum. Support the work of CT. Subscribe and get one year free.
The views of the blogger do not necessarily reflect those of Christianity Today.