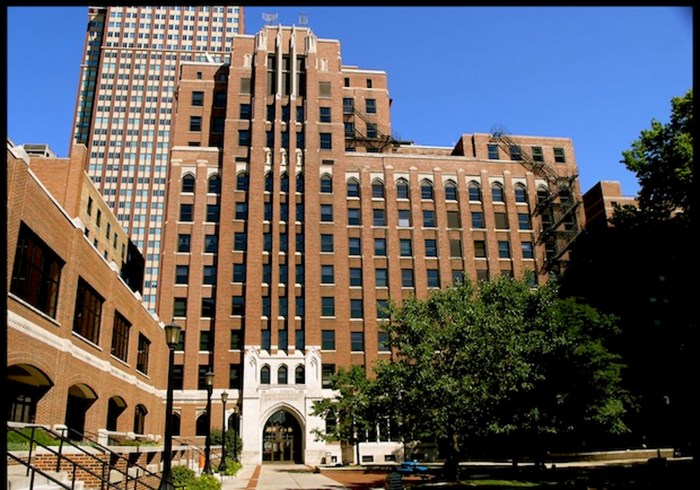 Image: Digipix / flickr
Moody's change to its alcohol policy has hit the news. As I see it, changes like this point to ongoing discussion (and in some places shifting views) on alcohol in conservative evangelical circles.
I've recently had conversations about alcohol with Wesleyans (you cannot be a full member if you drink alcohol), Pentecostals (just about all holiness movements forbid alcohol), and Baptists (northern Baptists tend to be moderationists, where Baptists in the south are abstentionists). This is a big topic of conversation today and I imagine it will continue.
Moody's shift does line up with northern evangelicalism, which tends to be much more moderationist than southern evangelicalism.
Moody Bible Institute drops alcohol and tobacco ban for employees — Sarah Pulliam Bailey
I know this is just one church, but I have some personal connections with the church. As a teenager, just about everybody on that side of Orlando attended "Rock House." Our little church actually would send out youth to their meetings. And, Donna and I attended their "Jesus Festivals" several times. So, Calvary Assembly was a part of my teenage years.
To see this church, once one of the largest in the country, experience such decline is heartbreaking. I recently wrote about the trend away from such large buildings like at Calvary. However, right now this church has a sanctuary that seats thousands with attendance of hundreds.
If you have a moment, would you join me in praying for this church?
Despite Rumors, Calvary Assembly Megachurch Is Not for Sale — Steve Strang
One of the things I've seen at some seminaries is the continued promotion of the Ph.D. degree. To be honest, I have mixed feeling about promoting the Ph.D. Yes, I love learning. Yes, I think there can a place for research and for teaching at a higher level. But that should not be the aspiration of the majority, and we need to make sure we are serving students well, and not just focused on building programs.
Simply put, you probably should NOT do a Ph.D. unless you have a very specific reason to do so (and, based on what you see here, that probably does not include being a full time professor). The truth is, there are very few roles for people with a Ph.D., and you don't need a Ph.D. to be a pastor.
The Perils of Doing a Ph.D.: Be Forewarned — David Fitch

Image: Progressive Geographies
A couple of weeks ago on The Exchange, I had the opportunity to sit down with international evangelist Luis Palau, who, like Pope Francis, is from Argentina. I asked Luis about his friendship with the Pope and if he though the Pope was a "brother in Christ." Don't forget to join me every Tuesday at 3:00 PM Eastern for The Exchange.
The Exchange is a part of CT's Blog Forum. Support the work of CT. Subscribe and get one year free.
The views of the blogger do not necessarily reflect those of Christianity Today.