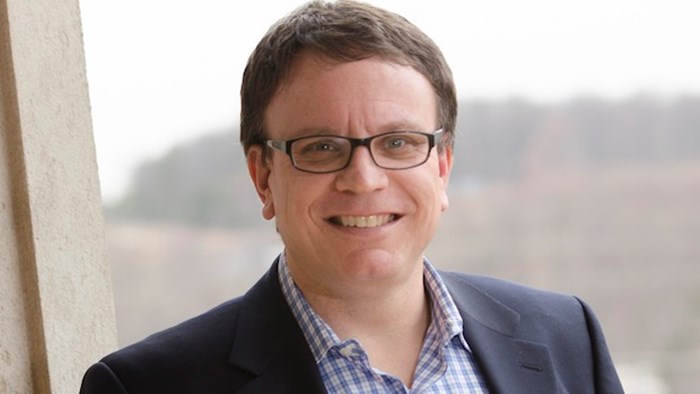 So what could a non-hierarchichal denomination do? For Evangelical denominations who don't have enforceable policies brought down from above, how can they tangibly act?
I think a starting place is for the leadership of these denominations to engage in personal dialogue with those of us who have already been directly addressing this issue and who really have a heart's desire to equip the church in understanding this issue. I think it starts with that almost one-on-one dialogue, helping train and equip these leaders to understand the gravity of the issue.
I think sometimes the issue is not discussed at a national or denominational level by these leaders because they simply don't fully understand it. These are theologians. I completely understand that these individuals have been called to focus on preaching and other aspects of ministry. They're not called to be experts on child abuse, and that's understandable. However, that is not an excuse to be un-teachable on a subject that impacts so many inside and outside the Christian community. So the hope is that they are open to begin a dialogue with those who are the experts in this area and who desire to serve Christ's church in helping it better understand this issue.
Second, there are things that can come from a leadership level that can greatly influence churches to move in this direction. For example, if leaders are learning from the experts in the field, they will be in a better position to challenge pastors to read at least one recommended book a year that will help them better understand the dynamics of abuse. Anna Salter's book entitled, Predators , is a very difficult book to read. However, if every pastor read that book I am convinced our churches would be safer because our pastors would have a much greater understanding of the gravity and prevalence of this issue. Recently, I recently wrote a Protecting Children from Abuse in the Church: Steps to Prevent and Respond. This is a short but very informative book that I hope can find its way into every church in this country.
The more informed people are on the issue of child sexual abuse, the more likely they will be to speak out about it.
This all begins by denominational leaders acknowledging that they have much to learn about this issue. Such an acknowledgment will prayerfully lead them to reach out to organizations like GRACE and others, who are here to help equip them to address this issue. The more informed people are on the issue of child sexual abuse, the more likely they will be to speak out about it. We even encourage pastors to preach on this topic at least once a year.
Once a year?
Oh yeah. In most churches, we don't think twice about preaching on issues such as raising children, marriage, or even protecting the unborn. I think it is time that we openly communicate about the dangers our children face and the grave emotional and spiritual impacts that abuse survivors experience. Pastors can begin these conversations from the pulpit. For example, April is National Child Abuse Prevention Month. What if one denomination encouraged all of their pastors to preach at least one sermon in April, about the value God places on children – it doesn't necessarily have to focus on sexual abuse, but on the value of children and the importance of Christians to expend ourselves in protecting and honoring these little ones? That would speak volumes to congregations around the country.
Another suggestion is to encourage churches to develop and work with organizations to develop child safety classes. What are we teaching our kids from the very young level up to the High School level regarding safety issues? At the younger levels, we encourage churches to provide a class for children and their parents to help them understand what are acceptable and unacceptable touches, the importance of speaking up, and the types of behaviors that should prompt a child to speak up. Middle School and High School classes would focus on training and equipping young people on how offenders think and act. This will equip our youth to notice and identify inappropriate adult behaviors and empower them to speak up about it.
A friend of mine who gave a child safety class at a church, was contacted three or four weeks later by a parent. The parent said, "I just want to tell you that I attended your class and, based on the class I sat down with my child and said, 'Listen, if this ever happens, please come and tell me.' And my child looked at me and said, Well, that has been happening.'" Had that child not taken the child safety class, she may never have disclosed the abuse to her mother and would have most likely continued to be victimized.
If, in fact, 20.5 percent of our church members are child sexual abuse survivors, the leadership should be offering a variety of resources for these amazing people.
Churches should also be asking themselves what resources they are making available to survivors of abuse. For example, does the church provide any community groups for survivors of abuse? It doesn't necessarily have to be a group exclusively for abuse survivors, but are those folks welcomed and is the issue of abuse being addressed within the group? If, in fact, 20.5 percent of our church members are child sexual abuse survivors, the leadership should be offering a variety of resources for these amazing people.
Also, I believe it is critical that every church develop a child safeguarding policy that has been designed by those who are experts in the field of child protection.
Oftentimes, insurance carriers will provide churches with a standard child protection policy. I think it is important that churches craft their own policies, with the help of experts, that will ultimately protect the children, not the institution. A good policy will also address how a church should respond to abuse disclosures?
I have had some pastors contact me and say something like this: "I just learned this disclosure the other day. I'm thinking of going to interview the child myself before I encourage the parents to report." I write back and say, Why would you go interview the child? Are you trained ?" Their first response is, "Well, I don't want this to be reported to the police and destroy this man's career." So I ask, "Well, what training have you had in understanding this issue and is it your legal responsibility to take the role of investigator?"
How we respond to abuse disclosures will have lifelong impacts upon the survivor.
Most of them (not all, but most) will respond, "Well, you know, you're right. I don't really want to do that. That's not my position." Creating response protocols for churches to follow when a member, pastor, or staff member receives a child sexual abuse disclosure will churches respond consistently in a manner that ultimately protects children. How we respond to abuse disclosures will have lifelong impacts upon the survivor. The Church has a responsibility to make sure its response demonstrates love, compassion, and great value to the one whose life has been eviscerated by the pains of abuse. I am hopeful that the Church in the 21st century will rise up to this incredibly important challenge.
Please don't miss his closing words. This WILL happen even when we work hard to keep it from doing so. When it does, our response impacts many—those victimized, the church, the perpetrator, and future victims.
Churches need to work harder at this. Denominations and networks can do that on a national level, promoting more intentionality and better practices. In some cases, they can't mandate, but in all cases, they can speak up and lead. They have the microphone. They have the pulpit. They have the power. They need to use that power. It may not be the power of hierarchy, but it's a power of influence.
The Exchange is a part of CT's Blog Forum. Support the work of CT. Subscribe and get one year free.
The views of the blogger do not necessarily reflect those of Christianity Today.