Jan 10, 2014
Humor
Church Signs of the Week: January 10, 2014
Brrr; Change Yourself; What Does the Bible Say? |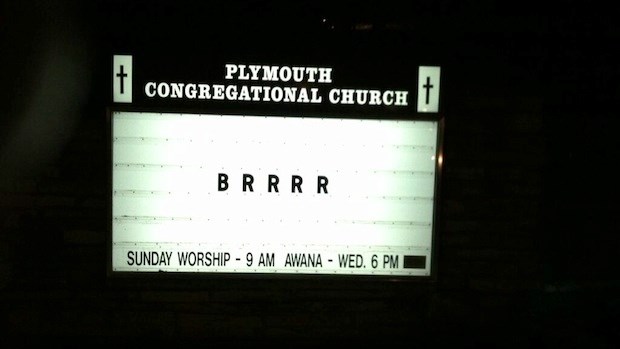 Short, sweet, and to the point. Every single state in the United States dropped below freezing temperatures this week, yes even Hawaii, and can relate to this sign.
Sometimes the truth hurts. Life doesn't have a remote and you aren't a baby, so change yourself.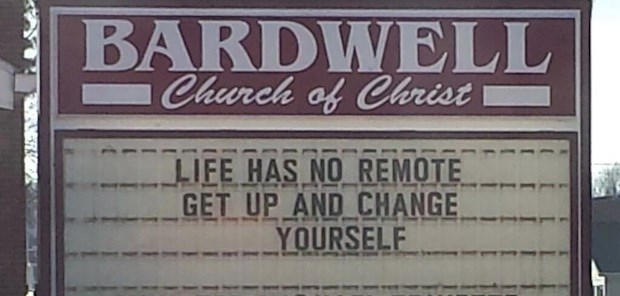 Anytime you can incorporate this awesome music video into a church sign, you've won.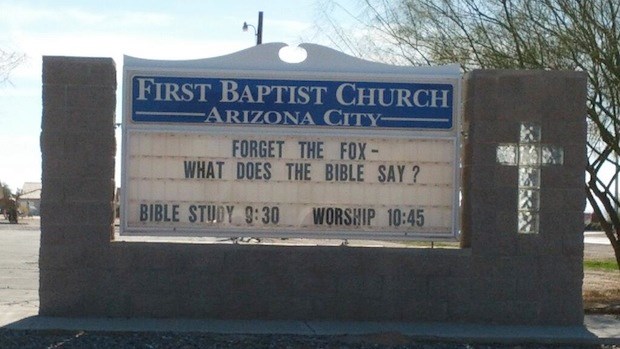 Thanks to Jeremiah McDuffie, Brad Hambrick, and Timothy McCain for sending these in. As always, send me your signs via Twitter to @EdStetzer.
Subscribe to EdStetzer.com to get a free sample of my upcoming book with Eric Geiger, Transformational Groups, and receive email updates with blogs, books, and other great resources.
Earlier this Week at The Exchange
Support our work. Subscribe to CT and get one year free.