Jan 31, 2014
Humor
Church Signs of the Week: January 31, 2014
Whiter than Snow; Taking the Hearse to Church; Go Broncos |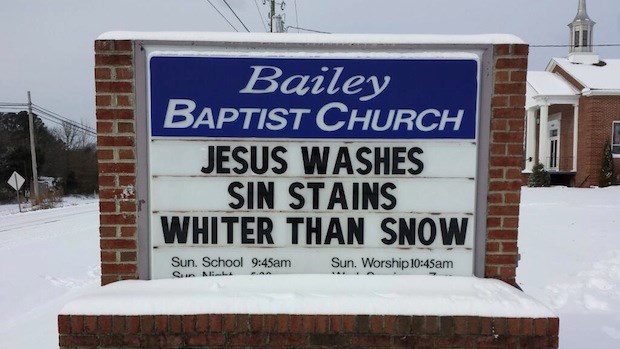 This is an illustration that has resounded with much of the country this week.
Don't let the hearse take you to church, but don't get too close to our van, either!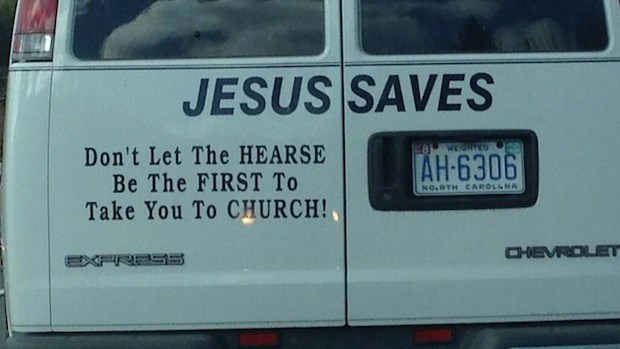 It's a bit blurry, but those of you watching the Super Bowl this weekend might appreciate it.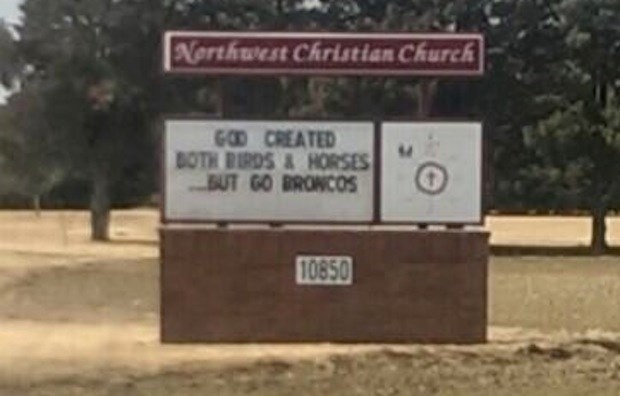 Thanks to Darryl Davis, Jay Jennings, and Justin Banks for sending these in. As always, send me your signs via Twitter to @EdStetzer.
Want to read a weekly digest of The Exchange blog? Click here to subscribe to Christianity Today's Newsletter for The Exchange to get weekly wrap-ups in your inbox.
Earlier this Week at The Exchange
Support our work. Subscribe to CT and get one year free.