Feb 3, 2014
Roundup
Morning Roundup 2/3/14
Russia Calls U.S. Godless; Why We Review R-Rated Films; To Whom Does Christ Pay Our Ransom? |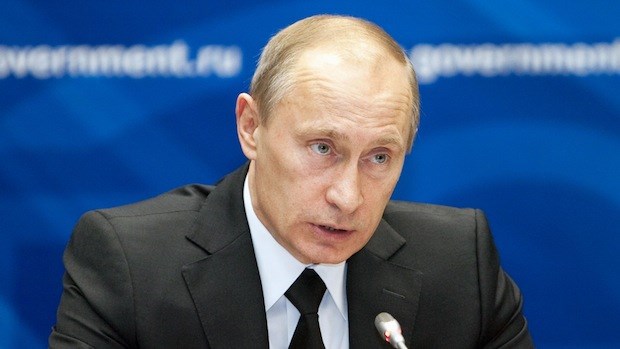 Image: Ignat Solovey / flickr
Who's 'godless' now? Russia says it's U.S.—Marc Bennetts
It's an odd place where we find ourselves when Russia calls us godless….
Why We Review R-Rated Films—Alissa Wilkinson
I like CT reviews, but I think that there needs to be a limit. Should Christian organizations review Showtime p-rn? What about hardcore? You might find it interesting that mainstream reporters once did review such films. (I can't find a link that won't get me fired, but Roger Ebert would be one of many.) But, I'm with Trevin Wax (to whom Alissa is responding) in his first post. His second post is worth reading as well.
So, I appreciate Alissa's recommendation, but here's what I suggest CT write on such films, "We believe this would be spiritually unhealthy for Christians." That's what I'd say about Showtime p0rn, hardcore, and The Wolf of Wall Street. Sure, people will see it and some discuss it, but that doesn't mean we have to engage it.
Christ Pays the Ransom, But To Whom?—Trevin Wax
Speaking of Trevin, check this out from The Gospel Project.
Elizabeth Drury, Mark DeYmaz and DJ Chuang joined me in studio to discuss multi-ethnic and multi-cultural church, ministry opportunities and missteps and other issues on this episode of The Exchange. In this clip, we talk about the negative affects of distancing ourselves from diversity. Don't forget to join me every Tuesday at 3:00 PM Eastern for The Exchange.
Support our work. Subscribe to CT and get one year free.