Jan 14, 2014
Roundup
Morning Roundup 1/14/14
How is this Pope different? 2014 Christian Blogosphere; First Person with Wayne Shepherd |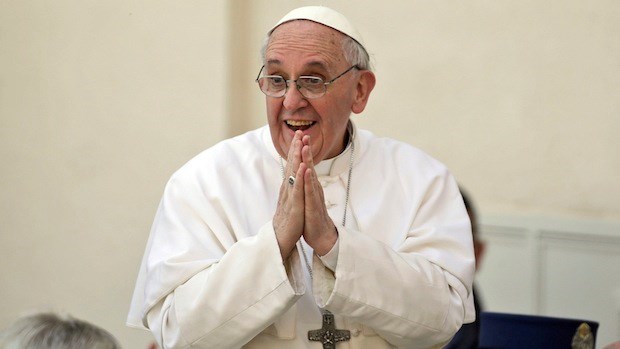 Image: Christus Vincit / flickr
Subscribe to EdStetzer.com to get a free sample of my upcoming book with Eric Geiger, Transformational Groups, and receive email updates with blogs, books, and other great resources.
How Has Pope Francis Differed From Previous Popes?—Slate via Quora
OK, I don't generally look to Slate for my religion coverage, but this was helpful. The Pope has not changed dogma (as TIME had to retract), but here are actual changes in practice and tone he has made.
Three things I'd like to see in the Christian blogosphere in 2014—Aaron Armstrong
I was recently in there airport and ran across a friend, O.S. Hawkins, right after a blog controversy had sprung up. I mentioned it to him to ask what he thought—his response was something like, "Why are you even reading those people? I don't." And, he was right.
I have to say that one of the most surprising things to be is the capacity that some bloggers have to make up, exaggerate, and just plain lie. For some, this is the main and ongoing content of their blogs.
Then, I read this and said, "Yes." Thanks Aaron.
First Person Interview with Wayne Shepherd—Wayne Shepherd
The legendary radio host Wayne Shepherd interviewed me on his radio program. You can listen here.
Seminary president, author and leader Dr. Jeff Iorg joined me in studio to discuss church leadership, raising up leaders and younger leaders, along with his book Seasons of a Leader's Life. In this clip, Dr. Iorg shares some thoughts on the key to finding new leaders. Don't forget to join me every Tuesday at 3:00 PM Eastern for The Exchange.
Support our work. Subscribe to CT and get one year free.