Jul 30, 2014
Evangelism
Introducing EvangelVision: A New Resource from Wheaton College
EvangelVision is a helpful resource for the both the veteran and the anxious evangelist. |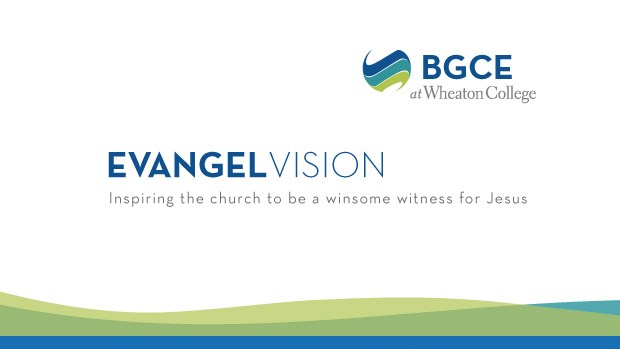 I am thankful for the hard work of the talented people of the Billy Graham Center for Evangelism at Wheaton College. I visited them earlier this month and had the opportunity to teach a class, and was once again impressed with their program and the students. Today, I want to introduce you to a resource that was launched last September by the folks at the BGCE. It's called EvangelVision.
Sharing the gospel isn't a task. It's a way of life, lived out in ways too numerous to count. Being able to tell others about Jesus is a blessing each follower of Christ is given.

But how do we do this well? How can we winsomely and lovingly be his ambassadors? This is what this blog is about . . . learning from each other, being inspired by each other, and then going out and letting the light of Jesus shine as a light upon a hill.

EvangelVision is a collective of nearly four dozen regular voices from all facets of life, plus a number of guest bloggers sharing their passion and wisdom from time to time. Voices of Jesus-followers who have accepted the blessing of sharing Jesus with others. It is sponsored by the Billy Graham Center for Evangelism at Wheaton College, but in the end it's a community of people who have a similar love of the gospel and desire to see every person know the love of Jesus. May this place be one where you find the nudge of the Spirit guiding you to winsomely share Jesus with those in your midst.
I was recently asked to join the EvangelVision blogging team as they head into year two in September. I am thankful for this opportunity, and I am looking forward to how the Lord will continue to use this resource to equip his people to live on mission.
Here are some excerpts from blog posts already on the site. I encourage you to check it out.
Don't Feel Qualified? Join the Club.—Jon Bloom
The Joy of Evangelism—Greg Laurie
Stepping (Unwillingly) Out of the Comfort Zone—Nate Butler
I encourage you to keep an eye on EvangelVision and sign up for their newsletter to have the posts delivered directly to your email inbox. I will be sure to share some of the posts in my Morning Roundup here and there.
Support our work. Subscribe to CT and get one year free.