Jun 5, 2014
Thinkers
We Are Here: Faith and Fatherhood by Sho Baraka
Sho Baraka, well-known Christian hip hop artist, writes about fatherhood and shares a helpful video. |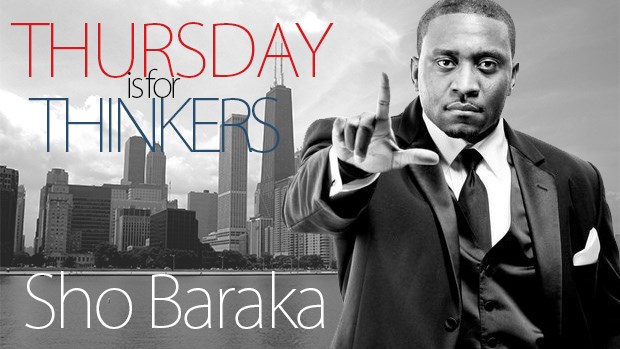 Gallup recently released some statistics showing that married people have a higher well-being index than people of other relationship statuses.
What does that mean in laymen's terms? The Gallup-Healthways Well-Being Index includes emotional health, physical health, mental health, as well as workplace performance.
Marriage is not some intrinsic happiness that makes everything kosher.
When I stumbled upon this information I was quite bewildered because this study seems to suggest an inverted perspective of what contemporary culture thinks of committed relationships.
I don't find myself being overwhelmed with films and stories that celebrate healthy marriages. I actually have to scavenge the four corners of mass media to find buried treasure of marriage celebration. Countless people have been swindled into believing marriage is an archaic custom that has little merit in today's popular culture.
Marriage is not some intrinsic happiness that makes everything kosher. It is a daily exercising of selflessness to your partner that can often be draining. It's not easy. It can be extremely hard.
However, it can be exactly the joy God intended it to be when He saw that man needed companionship. And it was good!
Why be a father? Why stay married?
But what keeps people in relationships? #WeAreHere is a series of articles and videos that will explore the dynamic of marriage and fatherhood.
It's a shame that we have to celebrate those who are doing what they should do. However, too many good fathers and men are being overlooked, especially in the black community.
I sat down with four other men (Bradley Tomlinson, Lucius Rouser IV, Rodney "R- Swift" Graham, and Bruce Wyche) to ask them about fatherhood and why they stay married. Each man has a unique story to share about struggle, pain and fatherhood.
Support our work. Subscribe to CT and get one year free.