May 30, 2014
Humor
Church Signs of the Week: May 30, 2014
Someday; Cross-Eyed; Graduates |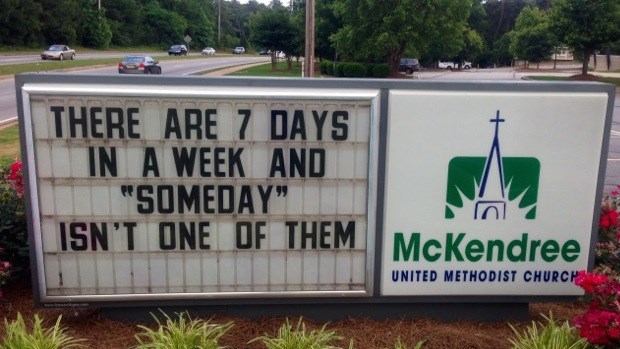 Ouch. Humorous truth that convicts.
So punny.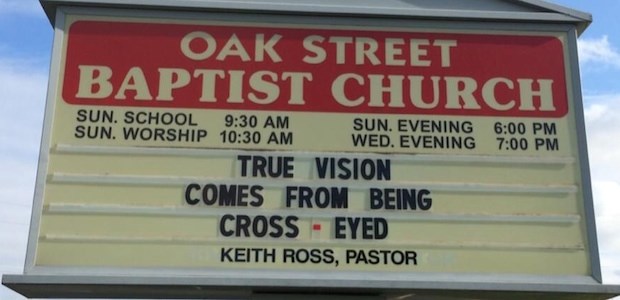 Maybe one of those graduates ought to take over the church sign duties.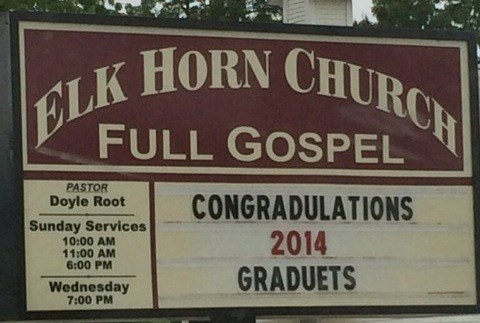 Thanks to Mark Hobafcovich, Keith Ross, and Mark Dance for sending these in. As always, send me your signs via Twitter to @EdStetzer.
Want to read a weekly digest of The Exchange blog? Click here to subscribe to Christianity Today's Newsletter for The Exchange to get weekly wrap-ups in your inbox.
I'm an avid Twitter user, and social media user in general. I may be guilty of a few of these. Tripp and Tyler are pretty funny guys. You may have seen their Christian Tingle videos (here and here).
Support our work. Subscribe to CT and get one year free.