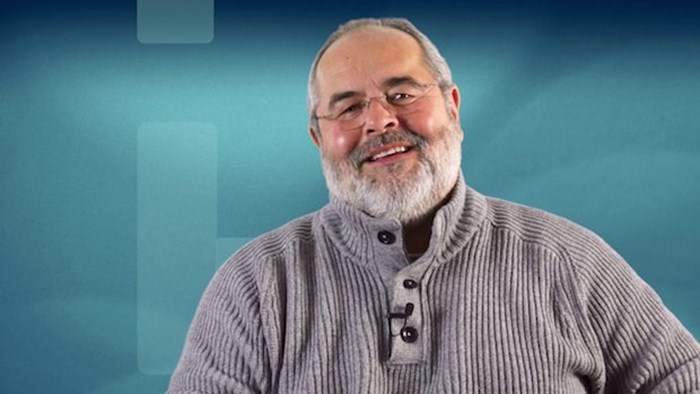 Vimeo
Ed: What's your vision for the future of The Vineyard?
Phil: We want to continue with the mission God has given us from the very beginning and that is to honor Him, and in the words and works of Jesus, be participants in the mission of God.
While we want to see our existing churches thriving, we also want to plant new congregations. So, we have just embarked on a vision over the next 10 years to plant 750 new churches. And I'm one that believes if you're going to do something, do that thing and do it very well. So we're going to focus in on that as our next big focus.
Ed: That's a return to a focus, of sorts. Among other things, Wimber was known for a church planting focus. And while you are still doing well in church planting even now, how do you cast a vision to say we've got to get back to a deeper and even more aggressive church planting focus?
Phil: It's just like anything else. I often say that an eagle that chases two rabbits go hungry. If you're going to cast vision, you cannot dilute that with multiple layers of vision. You are not going to get anything that we're trying to do.
If you're going to cast vision, you cannot dilute that with multiple layers of vision.
Ed: The Kingdom of God was one of the things that you guys talked about early on. That became an emphasis for your movement, and it seems like more evangelicals are catching up. My own book, Subversive Kingdom, is catching up to stuff that Vineyard leaders were talking about a long time ago.
How do you see the idea of the Kingdom of God—the already, but not yet—being important to Vineyard and its churches?
Phil: Theologically, that's our mooring. That's our calling card. That's what we believe. It's not simply one of our distinctives. It's our motif. Everything is interpreted through that.
We have an expectation that the Lord is always at work. So that influences what we do all the time. We live, we train, we teach, we model the expectancy of God at work all the time, in the shopping center, at the mall, at the factory, in the hospital, in the school. It's not just the eschatological issue of the Kingdom of God and that which is going to be, but that which is right now.
There's always a tension when you talk about the already and the not yet. You can live on either side of those. You can look at everything theologically, with a realized eschatology, and say we have everything now. But we believe that tension is we have it now and yet not yet. It's not fully now.
Ed: It seems that connects to your beliefs on spiritual gifts and miracles. In Matthew 4:17, Jesus declares that the Kingdom of Heaven is at hand. And then a few verses later in verses 23 and 24 it describes His ministry as going about preaching and teaching, but also delivering people from demon possession and healing sicknesses and diseases.
When the Kingdom broke in the person of Christ, the miraculous came. Tell me about the emphasis of the miraculous in The Vineyard.
Phil: It is always with the expectancy. That's the big part – we expect the Lord to do it. We ask Him to do it. We watch for Him to do it. We teach, train, model people to see the in-breakings of the Kingdom on a regular basis.
We have an expectation that the Lord is always at work.
For example, I heard a story of a church member seeing a lady getting out of her car in a parking lot with an air cast on her foot. He feels the Lord nudges him to go pray for her. He debates it for a while until he finally goes up to her and asks her if he can pray for her. She said yes.
At first, she said her pain was at a seven, on a scale from one to ten. Then he prayed for her and it dropped to a three. Then he prayed for her again – dropped to zero. She ended up coming to his church and giving a testimony of what happened in that store.
So we want that to be the every day experience of people in the Kingdom. That guy was not on an assignment of grocery store evangelism. He was living his life with the expectancy that God breaks in. You simply have to be aware of those nudges and obey them.
We want people to do that all the time. Not just in services. Not just when they're in Bible study or cell group, but all the time, everywhere they are.