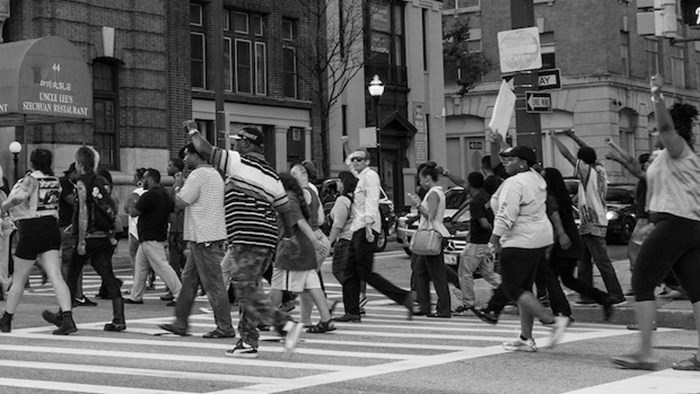 Thoughts on Ferguson—Voddie Baucham
Among evangelical articles on Ferguson, Voddie Baucham's had to be one of the most read—many people sent it to me. It actually led to a guest moment on Fox News on Saturday.
The article and the reaction to it were worth considering. Although I did not ask any of the African American evangelicals I hosted in my "It's Time to Listen" series, Baucham's approach (though not all of the content) would differ from most of the African American guest authors I hosted. I imagine it will spawn much conversation.
For some evangelicals, Voddie's comments validate their own thoughts (see the Twitter and Facebook comments, for example) and speak to the real issue(s) in the African American community. For others, the article was seen as unhelpful (see Thabiti Anyabwile's critique below).
For me, it's another opportunity to listen to evangelical African American leaders. I hope you will do so and not just read this article, and not just read other articles, but to listen to diverse views from African American evangelicals (and beyond).
Four Common But Misleading Themes in Ferguson-like Times—Thabiti Anyabwile
Thabiti Anyabwile has written on Ferguson on more than one occasion. You can find them by clicking here. He specifically addressed Baucham's article in his thoughts, but said much more worth considering.
Fight Over Ferguson or Focus On Solutions: How Should Evangelicals Respond?—Dwight McKissic
Again, all along my exhortation has been that we might seek to discern why African American evangelicals and white evangelicals are responding so differently. To some, that's an offensive idea to even consider—it's liberal, I've been told, to listen to the thoughts of African American evangelicals (even shameful, as more than one person commented). For others, they read what they want in to what I and others have written.
Such is life in blogtown.
However, at the end of the day, my concern is that we might approach this as brothers and sisters in Christ. Part of that is to listen to other believers who have views different than our own. That's worth doing.
Be sure to listen to Dwight who, as an African American Southern Baptist, has a unique view.
Reflections on Ferguson—Tony Evans
Tony Evans weighs in on Ferguson. He calls us to "discover the art and skill of listening to each other across racial lines," and I think he is right on.
On this episode of The Exchange, Dr. Christena Cleveland and I talk about racial tension and racial reconciliation in the church as well as practical steps for pastors and church leaders in encouraging cultural change in this area. In this clip, Christena talks about the cross as the center of cross-cultural advocacy. Don't forget to join me every Tuesday at 3:00 PM Eastern for The Exchange.
The Exchange is a part of CT's Blog Forum. Support the work of CT. Subscribe and get one year free.
The views of the blogger do not necessarily reflect those of Christianity Today.