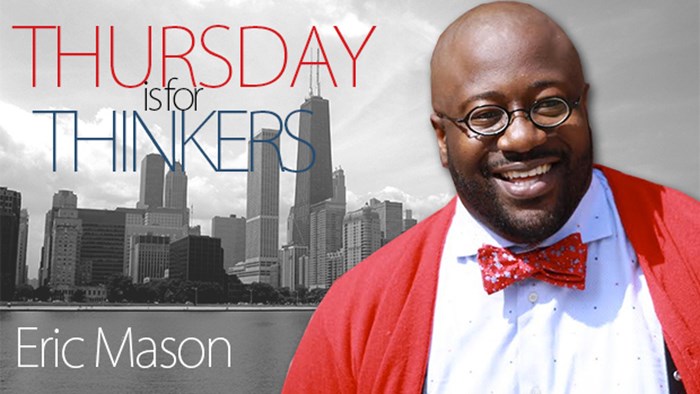 I consider myself a movie buff.
I am especially fond of movies that are based on heroic, mythical characters. For example, I have certain "authenticity" requirements that I use for evaluation when a new movie is released. Whether it's a historic figure based on our past, or a superhero like Superman, Batman, etc., I want to see a beastly portrayal of the character(s) that I have admired. My rationale is that authentic portrayals allow others to experience in the movie what I experienced when I read about them.
In John 1:40–42, the disciples' experience with Jesus was so exciting that it became contagious. They were motivated to talk to their circle of influence about the heroic character, now come to life, called Messiah. It isn't recorded what their evening with Jesus was like, but it is clear that it was an influential time. In the same way that we might go on and on about a new movie with our friends, they unashamedly told their closest associates about Jesus.
This wasn't a manufactured response, either.
Just look at the wording of the first part of verses 41, the middle of 41 and the beginning of 42: "He first found . . .we have found . . .He brought Him to Jesus." These statements reflect the contagious excitement that flows from an authentic experience with the Lord Jesus Christ.
When you experience Jesus for who He is, you cannot help but run to your circle of influence and engage them with the one who changes everything.
Jesus Changes the Game
I remember when music went digital.
When we authentically experience the Lord Jesus, we become contagious.
The digital flow of music will forever change how we experience music. In 2004, everyone was talking about how much music they had access to on Napster. (Of course, when iTunes began, there was a more credible response from the music industry when music went digital.) Transitioning to this digital platform changed music forever.
In the same way, Jesus changes the game.
When we authentically experience the Lord Jesus, we become contagious. We become more willing to spread our experience of grace with our families, friends, workplace, and in our communities.
Sadly, we as believers aren't often known for our grace, but more broadly for our stances on certain "issues." There is nothing wrong with standing for truth, because Jesus was full of both grace and truth (John 1:17). Truth lets people know where you stand, but grace lets people know you love them. Grace creates an environment for truth to be heard and either accepted or rejected.
Grace and truth are the key ingredients for God to be glorified and unleashing the contagious nature of the gospel.
Truth Seasoned by Grace
Doing ministry in the city for me has been extremely rewarding, painful, and challenging at the same time. Not for the reasons you might think. I can remember earlier in our ministry in North Philadelphia when I was less knowledgeable of who was in our neighborhood, the changing demographics, and the differing sociological backgrounds of our people. Listening back at some of the sermons from that time is beyond painful for me.
I didn't realize how much I needed to soften a tone that was rooted, not in Scripture, but in wanting to be accepted by the "more sound," "theologically solid," and "exegetically rigorous" spheres of Western Christianity. We had (and have) as neighbors practicing gay and lesbians, black nationalists, atheists, abortion recipients, drug addicts, bootleg entrepreneurs, Ivy League folks, church hurt people, and more. Our neighborhood needed truth that was seasoned by grace.
Truth lets people know where you stand, but grace lets people know you love them.
This reality was painted poignantly clear one Sunday when I was preaching.
I saw a young lady in the congregation whose appearance was very masculine. I spontaneously brought up homosexuality (the message and text was far from that topic), and I was immediately grieved because I bruised the young lady who had been coming to the church for several weeks.
At the end of the service, after I said "amen" at the benediction, she made a beeline for me. She expressed her frustration with, not my bringing up homosexuality, but for the way I handled the situation. I immediately repented for the way I conveyed what I believed to someone who was being drawn into our community. We never saw her again after that week. To this day my soul grieves that situation.
Later, many more came and the Lord is teaching me how to graciously engage not only homosexuals, but fornicators, liars, greedy, and others with truth. The apostle Paul in 1 Corinthians 6:11 describes it like this: "And some of you used to be like this." Many have come to Jesus, and in the midst of it I have found grace to be so amazingly contagious. In light of this shift, God has used that situation to change the spirit of the church into a more gracious community, for which I am ecstatic.
Grace, in many respects, is the incarnation of hope. Without grace, there can be no hope. Expressing to people that God is after them to love and save them changes everything.
Content modified from Beat God to the Punchby Eric Mason copyright © 2014. Used by permission of B&H Publishing Group