Morning Roundup 9/29/14
Ministering to Singles; Christian Schools; Christians and Judaism
Ed Stetzer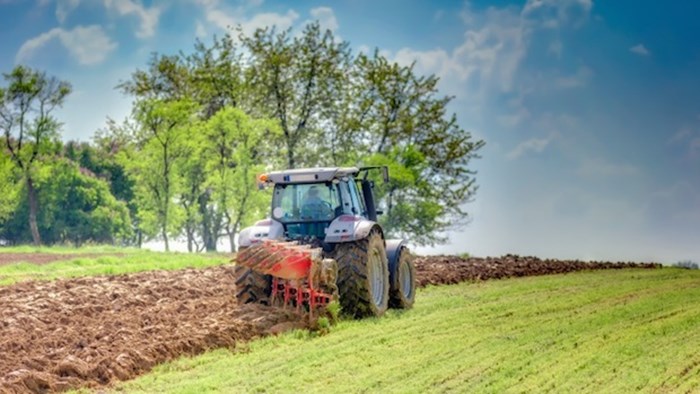 Giving Singles Land to Till—Lore Ferguson
I thought this was some interesting advice, and some of it was new to me to consider.
Bloomberg highlighted a study recently, citing that "single Americans (16+) make up more than half of the adult population for the first time since the government began compiling such statistics in 1976." The Church cannot afford to ignore—or bypass—this demographic in their current narrative. It's not a mark of deficiency or a blemish to be single, but it can feel like it in the somewhat glaring omissions. Paul said singleness was good. I think singleness is good. Many singles love their singleness. We should be encouraging godly marriages, yes, but we should also be giving singles land to till.
Leaders, here's how you can give singles land to till:
1. Stop expecting them to have more time/money than married couples. I understand it is often the case, but if we're taking seriously the radical gift of singleness as Paul laid it out (lives devoted to the Lord), we're going to have less, not more. We're going to be crafting a lifestyle that isn't making the stuff of earth our great treasure. Stop giving big discounts to married couples for conferences and leaving singles to pay more. It legitimizes the feeling that we're less, not more and yet have more, not less. An unmarried person who truly is caring for the things of the Lord will have pockets inside out spending their time and finances on Kingdom things.
Do Christian Schools Produce Good Citizens? The Evidence Says Yes.—Ray Pennings
Helpful article on Christian schools from CT:
According to their critics, private Christian schools foster an attitude of isolation and withdrawal from society. And according to their boosters, public schools provide a unique and essential preparation for citizenship in a diverse nation. For the past five years, my colleagues and I at Cardus have been studying these claims, and last week, we released a new studythat shows just how little data exists to support them.
Do private schools (whether religious or not) foster social isolation? Do public schools uniquely help to create the "social capital" that comes from diverse friendships and working relationships? Based on the data we released last week, the answer seems to be no on both counts. Adult graduates of Evangelical Protestant, Catholic, non-religious private, and public schools were all as likely to have a close friend who was an atheist or of a different race. The only statistically significant difference we found was that Evangelical Protestants were marginally less likely to have a close gay or lesbian friend—about 57 percent of evangelical Protestant graduates, compared to 69 percent of public school graduates, report a friend or relative who is gay or lesbian.
The Cardus survey, collected in March 2014 and analyzed by the team at theCardus Religious Schools Initiative at the University of Notre Dame, was designed to give a comprehensive account of how different kinds of high schools contribute to the academic achievement, cultural engagement, and spiritual formation of their graduates.
How Christians Tell the Story of Judaism—Lynn Cohick
Great insight from Dr. Cohick.
The Apostle Paul re-imagined after Yad Vashem, by Lynn Cohick, professor at Wheaton College.
Last summer (2013) I went to Yad Vashem, the Holocaust museum located in Jerusalem, Israel. It was my third visit in seven years. This time I visited as a member of The Christian Leadership Initiative, sponsored by the American Jewish Committee and the Shalom Hartman Institute. As I went through the museum exhibits with Jewish colleagues, I heard with new ears the "Christian" rhetoric that supported Nazi ideology. My Jewish friends pointed out the "righteous gentiles" who, in the name of Christ, protected Jews. Before walking through the museum, an Israeli born instructor, whose mother was a Holocaust survivor, taught my group about Zionism, focusing on how this ideology split the Jewish community in the 18th and 19th centuries. She spoke about the ways people tell and re-tell their history. She noted that Yad Vashem, which opened in 1957, was re-done in 2005 when the second generation after the Holocaust argued that the first telling of the story cast Jews as mere victims, weak in the face of existential threats.
Viewing the museum with Jews, and hearing Jews tell their history, led me to consider how Christians tell their stories, especially how they talk about Christianity in relation to Judaism.
Two weeks before this visit to Jerusalem, I taught an intensive course on Philippians to a group of MA students and church leaders. In Philippians 3:1-12, Paul describes his personal biography as a Jew; he was born into a Diaspora Jewish family, and joined one of the leading and admired "denominations" of Judaism of his day – the Pharisees (see also Acts 22:1-5). Paul's words have been read as a wholesale critique of Judaism, with the terrible consequences of Christian anti-Jewish rhetoric and political aggression against Jewish communities.
Pastor and movie reviewer Thomas McKenzie discusses the film industry's influence with me on this episode of The Exchange. In this clip, we talk about Hollywood and Christianity. Don't forget to join me every Tuesday at 3:00 PM Eastern for The Exchange.
The Exchange

(Weekly)
The Exchange newsletter is a weekly digest of coverage, research, and perspective from Ed Stetzer.
CT Books

(Weekly)
Each issue contains up-to-date, insightful information about today's culture, plus analysis of books important to the evangelical thinker.
The Exchange is a part of CT's Blog Forum. Support the work of CT. Subscribe and get one year free.
The views of the blogger do not necessarily reflect those of Christianity Today.