Apr 10, 2015
Humor
Church Signs of the Week: April 10, 2015
Clowns; All About You; Apply the Blood |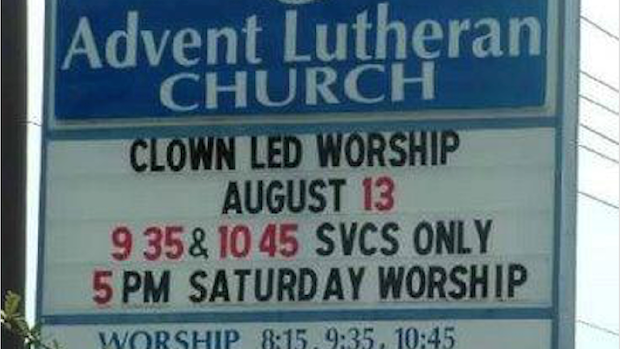 Clown-led worship. No joke!
Yeah...no...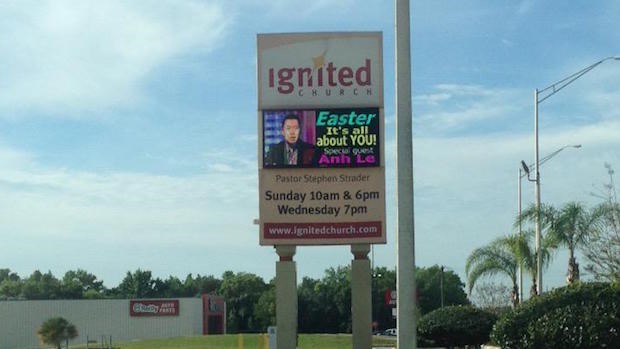 This church sign would be so much better if "Are" were "Arrr." "Where arrrr ye going after you jump the plank to the depths of Davy Jones' locker?"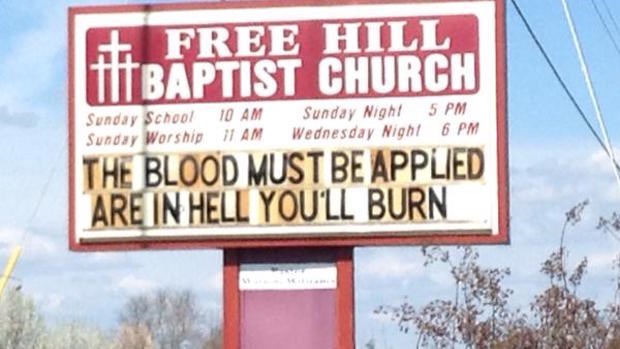 Thanks to Aaron Davis, Marky Rupert, and Dustin Mahoney for sending these in. As always, send me your signs via Twitter to @EdStetzer.
Want to read a weekly digest of The Exchange blog? Click here to subscribe to Christianity Today's Newsletter for The Exchange to get weekly wrap-ups in your inbox.
Earlier this Week at The Exchange
Support our work. Subscribe to CT and get one year free.