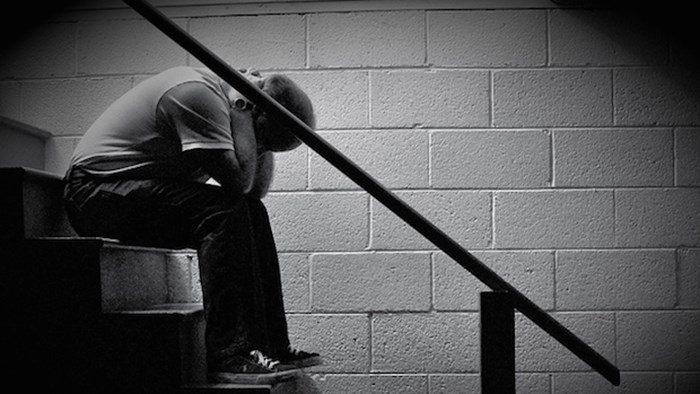 Image: jb912 / flickr
UPDATE: It's been a few days since the Ashley Madison leak made news, but the heartbreak is still coming. CNN reports on the suicide of pastor/professor John Gibson, explaining:
It was August 24, six days after hackers exposed the names of millions of people who had signed up for Ashley Madison, the notorious site for those seeking affairs. Gibson's name was on the list.

His wife, Christi, discovered her husband's body.

"It was a moment that life doesn't prepare you for," she told CNNMoney. "I had to call my kids. How do you tell your kids that their dad is gone and that he took his own life?"

In his suicide note, Gibson chronicled his demons. He also mentioned Ashley Madison.

"He talked about depression. He talked about having his name on there, and he said he was just very, very sorry," Christi said. "What we know about him is that he poured his life into other people, and he offered grace and mercy and forgiveness to everyone else, but somehow he couldn't extend that to himself."
I'm stunned by the courage and grace shared by Christi Gibson. And, I'm convinced that her message will resonate with many.
If you are in a similar situation, please read her words and perhaps this article on what to do if you are in a similar situation. As Christi explained, "Nothing is worth the loss of a father and a husband and a friend. It just didn't merit it. It didn't merit it at all."
--------------------------------------------------------------------
I've had many conversations with pastors this week about the Ashley Madison list. Some have members on the list, and some are on the list. Slowly their names are coming out, and it's heartbreaking to many.
And, now, talk of suicide has been in the media, yes, but also in some quiet talk among friends.
I don't want to dwell on those tragedies, but in this brief article, my desire is to save marriages, maybe preserve relationships with God, and perhaps even save some lives.
Millions of people are now facing the heartbreaking reality of this moment (and the sin that preceded it). I've made more than one call this week to people I know—and millions of others are weeping around kitchen tables because of their sin.
So, the question that I want to answer is based on a conversation I had this week, with someone else on the list that is now going public:
"I'm on the Ashley Madison List. Now What?," He Asked
This is a question that many are asking, but, if you are a follower of Jesus reading this, your situation is both similar and different than the world around you—so, before you do anything rash, let's reason together.
Maybe someone sent you this article—and if they did, it is because they care for you—but the next few days are crucial to the rest of your life.
You are in the same situation as millions of others, but ultimately have a different response if you are a follower of Christ.
I'm not saying it will be easy, but I do want to give some ideas if you've received the news that your name is out, or you are on the list and know it will be soon.
The Darkness of the Moment
Some offenses are so big they look like Everest in the windshield, with no way over, no way around, and no way through. Everything is rock, glaciers, crevasses, and hundred-mile-an-hour winds.
Your actions at Ashley Madison hurt the people you love. Don't hurt them again—and more.
For some offenders the likelihood of collateral damage—spouse, family, friends, co-workers, church—is too much to contemplate. The shame, heavy in the darkness of sin and vows abandoned, becomes unbearable in light of the enormity of the offense.
No matter how large the offense looms before you, suicide is not the way to confront your failure.
Let's be blunt: your actions at Ashley Madison hurt the people you love. Don't hurt them again—and more.
What Then?
What, then, are we to do? What do you do when the secret is out? When your spouse's eyes are emptied of tears and throat hoarse from shouting? When your children are confused and sitting in their rooms? When your church waits to find out if that name is really you?
The fact is, you have been caught. You are outed. And, it is going to hurt people—but taking your own life will hurt them far more. You see, people will still find out after you are gone. This news is not going away anytime soon. The pain of the sin is present whether you're alive or not. Don't make matters worse by not being around to do what you can to repair it.
There will be pain, and it is your fault. You can't blame Satan, your boss, or your inattentive spouse. Marital frustrations are not permission slips for adultery. Even if you only paid the membership and never actually hooked up with someone, some damage is done. Ashley Madison didn't cause this. Hackers didn't cause this. If you sowed this ground, you will reap the corrupt fruit of your labors.
Still, do not give up. Throw yourself on God's mercy and find grace to help in time of need. Remember, it was the woman caught in the very act of adultery to whom Jesus said, "Neither do I condemn you."
No matter how large the offense looms before you, suicide is not the way to confront your failure.
You're on the List?
If you are on the list, maybe you are not sure what to do. Well, let me make some suggestions.
1. Get right with God.
I don't say this tritely.
Fall on your face, and cry out to Him in repentance and faith. The exact same grace that saves also forgives. The relationship is intact, but the fellowship is broken. Confess it to God, forsake it, and He will forgive.
No matter what others think about you following this failure, you can have confidence the blood of Jesus saves you.
2. Cast everything on Him.
It isn't possible for you to know what will happen next, so you must trust Him implicitly. You will need to confess, and when you do, you are taking a risk.
It may very well get worse before it gets better, but none of it will catch God by surprise. Joining Ashley Madison grieved God, but it didn't sneak up on Him. This is the wrong time to entertain dreams of "being used in a bigger and better way for the Kingdom."
Now is the time to commit yourself humbly to His purposes whatever they may be.
3. Confess to your spouse.
Yes, the falls into the "Hardest Thing I've Ever Done" category. But, you must come completely and thoroughly clean. Continuing to hide is not the way to victory.
And, this is not the time to rationalize. Don't think, "It might hurt him or her more if I said that I only signed up but did not have an affair." If that's true, your sin is still grievous. But, don't pretend—the light is on and it's time for you to walk into it.
No matter what others think about you following this failure, you can have confidence the blood of Jesus saves you.
4. Confess to someone else.
This is not the time to try and show how strong you can be for God. This is the time to allow God's strength to be perfected in weakness. You should confess to a spiritually strong friend who can help bear this load with you. If you are part of a discipleship group or accountability group, come clean with them.
5. If you are a pastor, confess to your church.
That's right—full, public confession matters. What the church decides is out of your hands. Don't try to control the outcome or manipulate the process. Remember #2 above: cast everything on Him.
If you've committed adultery, you are now disqualified for ministry. If you signed up for Ashley Madison (or any similar site), but never had a physical affair, you should still confess. Registering and paying a membership fee for the opportunity to commit adultery is steps beyond a lustful glance on the sidewalk.
If your church considers the membership alone egregious enough to disqualify your ministry, or at least calls for an extended break for counseling (which I'd strongly recommend), trust God, and love your church.
Abject humility will go a lot farther at this point than trying to establish your authority over the situation. This is a time to be broken, not to stand firm.
You've probably said it a million times—that Jesus is enough. Now He has to be.
Trust Jesus
You've caused pain, you'll suffer pain, but God remains the Great Physician.
He can heal your soul and the souls of those around you. You may feel desperate, but do not despair. Weep instead. Grieve for what you have done, but look to God and come clean.
The same power that raised Jesus from the dead can lift you. And, He will.
You've probably said it a million times—that Jesus is enough. Now He has to be.
And He is.
Chris Martin and Marty Duren contributed to this post.
The Exchange is a part of CT's Blog Forum. Support the work of CT. Subscribe and get one year free.
The views of the blogger do not necessarily reflect those of Christianity Today.