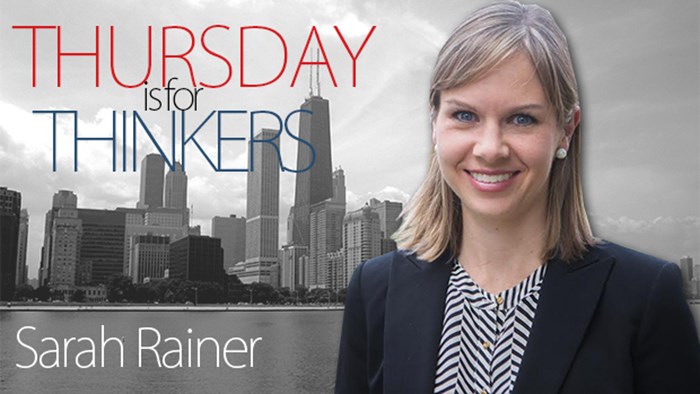 I write this blog with two things in mind: a) Help those with mental illness to receive proper treatment, and, b) Aid pastors that engage in counseling individuals with mental illness. This is not an end-all be-all formula, but provides basic guidance for pastors. With that said….
The church cannot ignore mental health issues. When approximately 20% of the US adult population and 15%-20% of the US youth population are suffering from mental health issues, there are bound to be members in almost every church that are suffering.
When church members struggle with mental health issues, they often first turn to their pastor for help. The pastor then has to decide what sort of counseling is appropriate for the presenting issue. Questions, such as, "Do I have training in this area?" and "What is my relationship with this individual?" should be circulating in the pastor's mind. Some issues may warrant counseling solely conducted by the pastor, while other issues may require more expertise in mental health issues. So, how does a pastor know when engaging or continuing in counseling is appropriate or when a referral to a mental health professional should be made?
The church cannot ignore mental health issues.
Here are some basic guiding principles to help pastors recognize when referring a counselee to a mental health professional should be considered:
1. Competence
A lack of training in counseling and mental health issues would indicate that a pastor should refer these issues to a professional in the area. Additionally, when training has been acquired, counseling should occur within the parameters of the training. For example, if a pastor has training only in adult related issues, then counseling a child would not be recommended. In the field of psychology, we call this "practicing in your area of competency."
2. Certain Disorders
This point relates to competency, but I believe is important enough to receive its own mark. There are certain mental health issues that are probably best left to specialists in the area. Schizophrenia, severe eating disorders, and certain substance abuse, are amongst the few of these disorders. Many of these disorders have medical undertones, require medication or medical intervention, or have symptoms that could result in fatality. For example, an addict that is detoxing from alcohol or benzodiazepines can experience fatal side-effects of withdrawal. The potential for disaster far outweighs the benefits. When in doubt, consult with a mental health professional.
3. Emotional Involvement
All counseling sessions should be approached with empathy and care for the counselee. A certain degree of connection is necessary for therapy or counseling. However, emotional and physical boundaries should be in place in order for the pastor to maintain enough critical distance to effectively counsel. When pastors begin developing a deeper intimate connection with a particular counselee that extends beyond a pastor-church member relationship, they should consider the impact it could have on the counseling relationship.
Thinking often of the counselee outside of sessions, creating intimacy with a counselee that extends beyond the pastor's normal counseling relationships, or utilizing sessions as a time to personally connect instead of examining the counselee's struggles, are signs that the pastor should consider making a referral to another counselor. Specific counseling boundaries not only protect the counselee, they also protect the pastor.
The goal of counseling should always be to help the counselee.
4. Personal Life
When counseling sessions are extending into the pastor's personal and work life, a pastor should consider alternatives for their counseling work. Excessive worry, stress, lack of productivity, and defensiveness about counseling, would be good indicators that counseling has become a burden or that counseling boundaries have been crossed. Taking a break from counseling at-large or from a specific counseling case would be recommended.
5. Lack of Progress
Despite several months of counseling, the counselee is not making improvement. Is the lack of improvement due to the counselee's resistance or the pastor's lack of knowledge? It may be unclear. However, if the counselee is not benefiting or is being harmed from the counseling sessions or counseling method, a referral to a mental health professional is recommended.
6. Personal Relationships
I understand that the nature of the pastors' roles in counseling is to advise members of their congregations. However, if the relationship extends beyond that of a healthy pastor-church member relationship, then the pastor might consider referring the counselee to someone else. It is a good idea for pastors to steer clear of counseling someone with whom they have a close and intimate relationship (i.e. family members, friends, neighbors, coworkers). These relationships may hinder one's ability to provide objective counsel and create a division of authority within the relationship. The nature of the personal relationship can also change as a counselee divulges personal experiences and struggles.
The goal of counseling should always be to help the counselee. It is possible that the best treatment for someone is to receive therapy from a mental health professional while simultaneously receiving mentoring and discipleship from their pastor. There are trained biblical counselors, psychologists, social workers, and other mental health professionals equipped to handle mental health issues. Utilizing outside resources for mental health related issues should not be a last resort for the church, but an integral part of serving those who need them.
The Exchange is a part of CT's Blog Forum. Support the work of CT. Subscribe and get one year free.
The views of the blogger do not necessarily reflect those of Christianity Today.