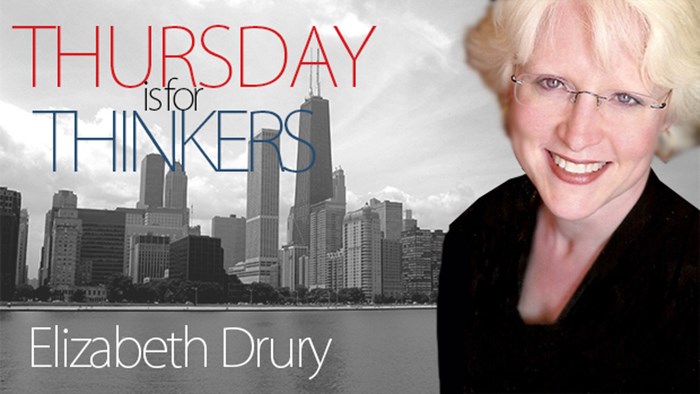 Ever felt excited about giving a gift to people in need, only to have your generous spirit squashed by a barrage of cautions? I have.
Don't just throw money at the problem. Don't give without accountability or sustainability. Don't create dependency. Don't enable. Don't patronize. Don't be naive.
The onslaught of don'ts can dampen anyone's genuine desire to do—even at Christmas and despite overwhelming needs.
It's not that the cautions are unreasonable. In fact, when gift-giving crosses a cultural or socioeconomic border, you're on unfamiliar ground. Values, rules, and realities out there may differ vastly from your own. Helping can hurt,[1] and charity can be toxic.[2]
But which is better: to give imperfectly or not at all? Here's good news. You can give with maximum impact in ways that dignify people in need. Consider these five habits of gift-giving exemplified by the babe in the manger.
1. Jesus crossed borders.
Rather than staying close to the comfort of home, he became flesh and "moved into the neighborhood,"[3] crossing a border from heaven to earth for the sake of extending love to people very unlike himself. His example is our most basic motivation for being generous with people who are culturally, generationally, ethnically, economically, or educationally different from us.
It takes resolve to imitate him in this way because people tend to give to what they know. Commit to expand your knowledge of needs beyond your comfort zone. Peruse the charitable gift catalogues that come in the mail; these are often the best surveys of what an organization is doing and how it spends its money. Watch the local news. Chat with a pastor from another community.
2. Jesus hung around.
He did not just drop off the free gift of salvation to humanity and head home. He gave both presents and lingering presence for the long haul.
Like him, we should add long-term vision to our short-term benevolence whenever we can. What's God's ultimate desire for your church's Christmas toy drive, for example? A few heart-warming smiles on Christmas morning? Or an entire community flourishing holistically and for eternity though friendship with him? How can your toys contribute to the God-sized vision?
Thinking long-term may change the timing and delivery of your short-term gifts. For instance, you might collect toys sooner and hand them off to a church that already has on-going presence within that community. They can then decide how to deliver the donations in dignifying ways that draw people to God not just for one day but for a lifetime.
3. Jesus invited people into relationship.
Born into a real family and raised within an actual community, he submitted to the messy interpersonal entanglements of human fellowship. As he traveled throughout the region, he dined, wept, walked, relaxed, and served with diverse people, whom he saw not as objects of charity but as his friends.
If you hand off Christmas toys to another church, get to know that pastor and congregation. Don't just send out impersonal memos from an office across town. Like Jesus, seek relationship. Learn from these ministry partners. Walk humbly. Take time to recline together in fellowship.
My husband, Scott, regularly witnesses in his fundraising work the rewards and responsibilities of relationships of trust. On the one hand, donors gain more complete understanding of the context, recipients, and impact of their gifts. On the other, relationships press them to accept greater moral responsibility for the needs of these new friends.
4. Jesus shifted power around.
Possessing all power, he accepted its opposite: vulnerability. He submitted to the scratchy hay of a feed box at his birth, "gave up every handle on history"[4] throughout his life, exemplified a posture of powerlessness in his death, and demonstrated patient trust in the Father as he waited for resurrection.[5]
You, too, will have to accept vulnerability in order to give incarnationally. When you hand over a truckload of toys to another church, you relinquish control. You should still reassure donors by verifying that gifts ultimately go where they were intended, but contributions will go further if you have an open mind about the details, recognizing that others probably won't do things exactly like you would (and, like you, might resist being micromanaged).
Vulnerability and empowerment go hand in hand. Working against them—and probably the greatest hindrance to intercultural ministry partnership—is the urge to control.
5. Jesus accepted indignity.
He did not demand honor or reciprocity. He came and gave, knowing that many would not recognize, welcome, or thank him. Many would reject his gift. Some would seek his presents but not his presence, following him around out of idle curiosity.
Passing off toys to another church means that you accept a measure of indignity. You won't get the credit. You won't be the face of the gifts or get the glory. Recipients may never attend your church or thank you. You might feel used.
But when you give as Jesus gave, you remind others of the extravagantly generous love of God—and allow them the freedom to respond in the best and in the worst ways.
So heed the reasonable cautions about giving across cultural and social borders, but don't let them quell your generosity toward people in need. The circumstances of Jesus' incarnational gift-giving were certainly far from perfect, but he gave anyway—and we should, too.
[1] Corbett, Steve, & Fikkert, Brian. (2009). When Helping Hurts: How to Alleviate Poverty Without Hurting the Poor and Yourself. Moody.
[2] Lupton, Robert D. (2012). Toxic Charity: How Churches and Charities Hurt Those They Help, and How to Reverse It. HarperOne.
[3] John 1:14, The Message
[4] Yoder, John Howard. (1994). The Politics of Jesus (2nd ed.), p. 233. William B. Eerdmans.
[5] Newbigin, Lesslie. (1997). "So send I you" [Sermon]. Beeson Divinity School, Samford University, Birmingham, AL. Available online through Amazon Digital Services, Inc., or through www.gatewayfilms.com
The Exchange is a part of CT's Blog Forum. Support the work of CT. Subscribe and get one year free.
The views of the blogger do not necessarily reflect those of Christianity Today.