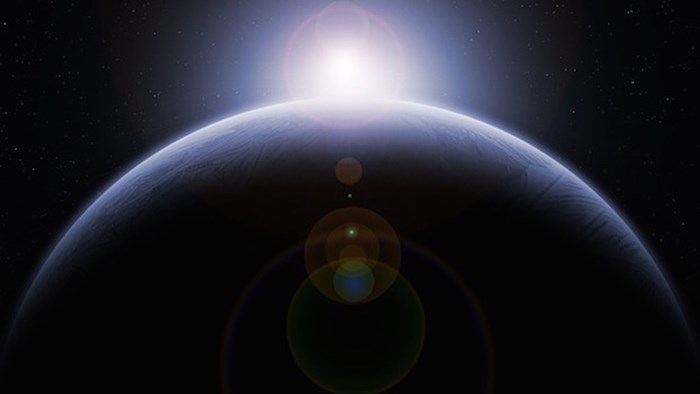 In this article, I consider the strategic priority of the training of pastors for intentional global ministry and missions partnerships. I also propose practical considerations for strategists and practitioners in pastoral training—whether individuals or churches, for institutional programs as well as non-formal organizational initiatives.
Four Global Realities
Four global realities shape thoughtful decisions and decisive action in relation to this global ministry strategy:
1. The world
My population 'app' shows that the world comprises 7.25 billion individuals as of mid-2015. We need a scalable strategy of global scope to promote the Lord Jesus to large numbers of people worldwide.
2. The faith
Some 2.3 billion self-identified Christians comprise the faith as 'census' Christians, The WEA Theological Commission estimates 50,000 new baptized believers daily"[1] How could we nurture the embryonic faith of so many?
3. The church
The Global Alliance of Church Multiplication raised a most serious concern in October 2013. While they envision the planting of 5 million churches by 2020, they surmise an astounding fail-rate of up to 70% within the first year. How do we address sustainability issues to justify the enormous human and financial costs of these amazing labors and responses?
4. Pastoral leaders
More than 2.2 million pastoral leaders (and as many as 3.4 million by some estimates) presently minister with "only 5% are trained for pastoral ministry" according to the Center for Study for Global Christianity.[2] Thus more than 2 million pastoral leaders need immediate strengthening for their pastoral ministries. How may we quicken the pace of pastoral training (a challenge to formal pastoral training models) while increasing the quality (a challenge to ad-hoc, non-formal pastoral training initiatives) everywhere?
Collaborative and Multiplicative Training
May I suggest that collaborative and multiplicative pastoral training of large numbers of pastoral leaders can effectively and efficiently address the opportunities and dangers embedded in the above four realities?
The Cape Town Pastoral Trainers Declaration (2010) was framed with special reference to the commitment of formal and non-formal pastoral trainers to work together in the spirit of the Lausanne Movement. It declares:
Since the formal and non-formal sectors of pastoral training have knowingly and unknowingly allowed ourselves to be divided in heart and efforts, we declare together that we shall endeavor to build trust, involve each other, and leverage the strengths of each sector to prepare maturing shepherds for the proclamation of God's Word and the building up of Christ's Church in all the nations of the world.[3]
2016 Bangkok Congress
The next major step for better pastoral training of more pastoral leaders is the Global Proclamation Congress for Pastoral Trainers, scheduled to be held June 15-22, 2016 in Bangkok, Thailand (http://GProCongress.org).
This niche, specific, and task-focused event envisions up to 5,000 trainers of pastors coming together from both the formal and non-formal pastoral training sectors. The objectives of the GProCongress are to: build community, explore opportunity, discover resources, and exchange encouragement. A four- year follow-up plan to the eight-day event (in addition to a four-year build up), creates a global pipeline for pastoral training that is sustainable, measurable, and even renewable for local church leadership anywhere.
Conclusion: Global Ministry Priority
In summary, I commend pastoral training as a necessary complement to, and the highest priority for, implementing all ministry initiatives globally and locally:
It justifies the cost and preserves the fruit of the other sacrificial and successful ministry efforts.
It protects churches from the spiritual health disaster that otherwise awaits them.
It depopulates hell from the highest numbers of people in an earthly situation and facing an eternal destiny without Christ's salvation.
It helps correct creedal and cultural misperceptions of Christianity when local believers permeate their social spheres.
It prevents church growth from being a mere sociological phenomenon.
It multiplies and sustains the future leadership of the Faith.
Enhancing pastoral health everywhere accelerates church health anywhere and delivers spiritual health worldwide. Therefore, building a global pipeline to deliver such pastoral training as the focus and framework of all ministry efforts significantly accomplishes the final mandates of our Lord Jesus.
[1]"In his plenary at the Lausanne Consultation on Theological Education, June 2014 Thomas Schirrmacher presented the view of WEA and its Theological Commission that about 50,000 people (that do not come from a Christian background and do not have any basic Bible knowledge) are baptized each day in evangelical churches worldwide." http://www.thomasschirrmacher.net/tag/theological-education/
[2]From author's personal correspondence and confirmation with researcher Todd Johnson, Director, Center of Study for Global Christianity, July 8, 2015.
[3]The full declaration is found at http://GProCongress.org/history/
The Exchange is a part of CT's Blog Forum. Support the work of CT. Subscribe and get one year free.
The views of the blogger do not necessarily reflect those of Christianity Today.