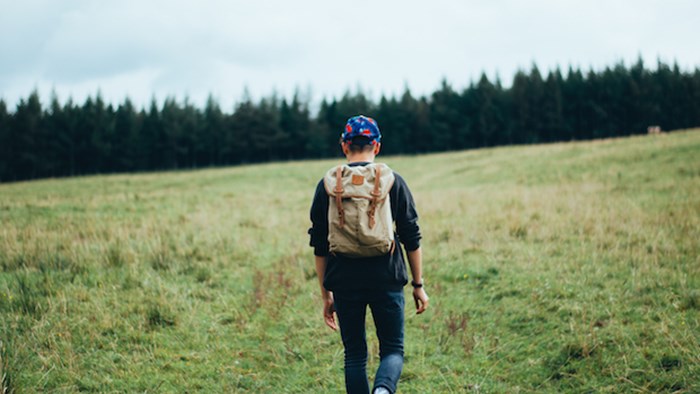 As parents, the time will come to have that final talk, the one before you send your kids off — off to college, into their career, prior to their marriage, or toward moving out. The college talk may be particularly troubling for you if your Christian son or daughter is enrolled in a secular college or university.
Many universities are in the process of finding ways to restrict campus ministries. It is clear that some places of higher education desire their campus be a faith-free zone.
So, what are you to do as a parent sending your student off into a potentially hostile environment or even simply an environment that is further away from your influence? Let me share a few suggestions that might be helpful as you have the "last talk" with them.
First, acknowledge that they will be exposed to new ideas. That's one purpose of a university after all, to challenge your thinking and stretch you. Many of the new ideas will be beliefs and approaches you don't hold. They could face different views of morality, the origins of life, and many more.
My suggestion would be simple. Send them off knowing other Christians have wrestled with issues they will face. Your child may encounter things not mentioned in your home conversations, but they should know others have faced these same questions and can provide good insight. Help your student know that simply because you didn't discuss these issues doesn't mean solid, Bible-believing Christians haven't thought through them and developed intelligent responses.
What are you to do as a parent sending your student off into a potentially hostile environment?
Second, help them to realize it is normal to reconsider whether or not your faith will become their faith, as well. Reassure them that they will almost certainly ask, "Do I believe what my church and my parents taught me?" Tell them you have great confidence that as they search the Scriptures on their own, they will be encouraged to follow those Scriptures, know the Lord, and to have a personal relationship with Him.
This doesn't mean you expect them to agree with you on every issue. Help them to discover a first-hand faith, not merely a faith passed down by you. Recognize that as they wrestle through their own faith, they may come to some different conclusions. Express to them, however, your hope and prayer is that the Scriptures, and their personal relationship with the Lord, will guide them.
Third, remind your teen their faith still needs relationships to grow. Thus, it is key for them to connect with Christian friends early on. That means, if they are going off to school, they need to find a local church body and, if possible, a Christian student organization, even if it meets off campus.
I am not one who thinks that the key is for us to only have Christian friends, only listen to Christian music, only go to Christian movies, and only drink milk from a Christian cow. However, I think we would be naive at best, reckless at worst, not to recognize that relationships and engagement really matter as teens transition into young adulthood. It's important they engage with a significant number of peers who are in the same stage in life, and also believe in the same Lord of all.
Fourth, let them see you making the transition yourself. The fact is, it's going to be hard for your son or daughter to make the transition, we all know that, but what we may not realize is how hard it is for us. Part of that is letting go without letting loose.
There's an important distinction between the two. You want to let go, so your young adult now can learn, grow, wrestle, and consider themselves, but that doesn't mean you let loose. You still need to have that relationship, and have those conversations with your child regarding faith, struggles and doubts, and questions or uncertainties. Continue to have a relationship with your child, but make it a different kind.
The reality is the vast majority of youth raised by evangelical parents are still evangelicals as adults.
Proverb 22:6 expresses it well, "Teach a youth about the way he should go; even when he is old he will not depart from it." Proverbs are not promises, but they are proverbial wisdom, generally true in most situations. Herein lies your hope. What you instilled in your child will continue on.
Your role may change, but your hope and passion should not. Place your trust in the Lord and be encouraged. Although your son or daughter has to make a transition now, they still have a lifetime of learning with you and with the Lord. It may get bumpy, but hopefully the "last words" you share will encourage them in a lasting way.
Have Hope and Be Encouraged
You may have heard the frightening statistic that eighty-six percent of evangelical youth drop out of church after high school. While the dropout rate is biggest during this transitional time, it is not nearly that large. The reality is the vast majority of youth raised by evangelical parents are still evangelicals as adults. I want you to have hope and be encouraged.