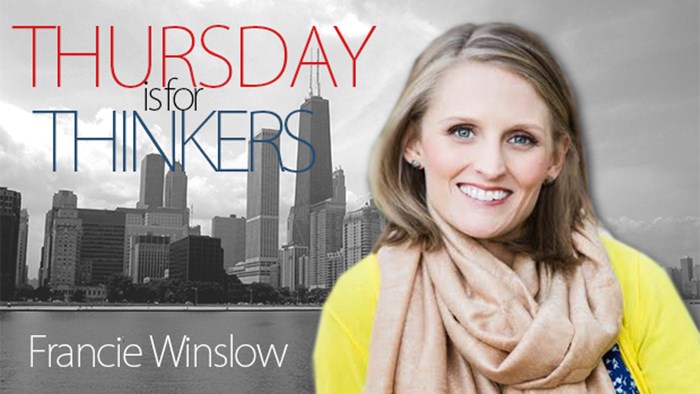 We all want the very best for our kids. It's in our God-given nature. With tremendous effort we go to great lengths, deep debts and exhausting distances (carpools, practices, lessons, tuitions) to give them the world.
But what if we paused, and took a step back from this manic pursuit of "the best" for our kids?
Instead of primarily thinking about the best opportunitiesfor our kids, what if we considered giving them our best marriage? And what if a shift towards our best marriage meant re-thinking sex?
How would a renewed focus on intimacy in our marriages change our kids' trajectory for significance and success in life?
Sex is a theological signpost pointing to the truth that we were created to be one with God.
I have four kids. And I get it. The blessing of parenthood can be exhausting and consuming on every level. As I've talked with groups of mothers about the topic of sex and marriage, I have noticed a widespread disconnect in our approach to this tender topic.
Sadly, it seems that all too often our culture and our experience tell us that sex before marriage is hot, sex after marriage becomes familiar and stale, and sex after kids is just plain rare. It's as if we forget that one major aspect of having a connected marriage is having a connected sex life.
Although I grew up in the Bible belt and was deeply involved in church, I crossed the threshold of marriage without a clear understanding of how to positively approach sex. Sex was more of a dirty duty than a divine gift. I lacked a theology of sexuality and as a result, my understanding of the value of sex was disjointed.
As God is healing my mind and redeeming my experience of sex in marriage, I've learned that great sex is about way more than our biological "urges" or a wife dutifully "meeting her husband's needs." I have experienced God's abundant blessing on our sex life as it has produced greater sense of kingdom purpose and vision, increased unity and tangible spiritual fruit in our family and parenting.
With the powerful bonding hormones of vasopressin (in men) and oxytocin (in women) at work, sex literally creates deeper emotional bonds. These bonds, as my pastor, Dr. Jim Baucom, says are like emotional glue, and when we live and parent out of the overflow of a sweet marriage connection, we become a unified team that faces the challenges and blessings of family together, as one.
Our bodies speak. As Christopher West, a well-known Catholic teacher on The Theology of the Body, so beautifully articulates, regular sex is like a regular renewing of wedding vows. When a married couple has sex, they are communicating with the language of their bodies the promise to fully give themselves to one another in all seasons of life. To regularly engage in sex is to regularly recommit yourselves to one another.
Sex was more of a dirty duty than a divine gift.
Sex is a theological signpost pointing to the truth that we were created to be one with God, fully known and knowing, given over to Him in love forever. It metaphorically reveals our destiny (as the bride of Christ) to be filled by the Bridegroom with the life of the Holy Spirit. There is mind-blowing, redemptive goodness in this physical act and in sexuality as a whole that connects us to a deeply spiritual experience. (Ephesians 5:22-32)
Sex, as God designed, is theological and good in every way. It is a spiritual, physical and emotional connector that, as we see in Genesis 1:28, is linked to the blessing of our kids, our careers, our communities, and our country as we seek to be faithful stewards of God's creation.
Does having a great sex life mean marriage will be easy? No, but many of our biggest challenges become smaller when we approach them from a place of oneness.
And will having a great marriage make you perfect parents? No way. But, wow, is it easier to parent with grace when you are connected and living from this place of unity.
God has designed sex between a man and a woman to be like a sacrament: a physical symbol of a spiritual reality. It is God's also a practical gift to bless, unify and bind marriages together. When we steward a great sex life, our marriage connection can change the atmosphere of our homes, creating a space of security and peace in which our kids can have "the best".