Jun 15, 2015
Missiology
Can a Failed Church Planter Plant Again?
Is church planter reassessment necessary after failure? |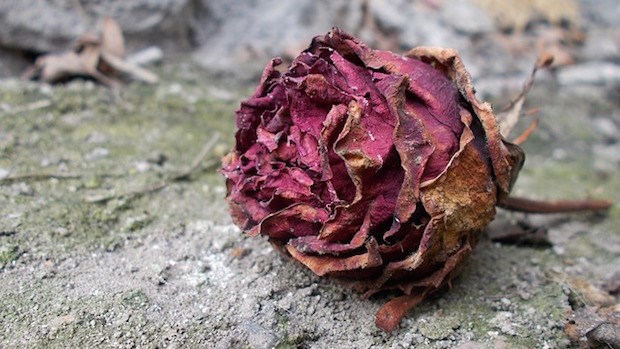 Image: maura24 / pixabay
Failure can be a factor for reassessment of a church planter, but it is not the deciding factor.
I am a big believer in the value of assessment. We have learned much about what works (and doesn't work) in ministry over the years through vast amounts of research. So why wouldn't we use that wealth of information to measure health and potential on the church and individual level?
We even have assessment research and tools for church planters. While it's not the only indicator of the call and capability of a candidate, I do think it's a solid piece to the puzzle.
I always recommend an assessment of some sort for anyone desiring to plant a church. An assessment can give solid indicators of strengths and areas of challenge. While it doesn't guarantee success, it can weed out some who have a high probability of failure.
Successful Church Planters can have Failures
So let's say a church planter goes through the assessment process, and then the church he plants ultimately closes? Should the planter go through assessment again, or is that failure in itself already a strong indicator going forward?
Failure can be a factor for reassessment of a church planter, but it is not the deciding factor.
Well, that failure is a strong indicator. If you tried to plant a church and it didn't work, I would ask, "Why?" But a failure doesn't preclude planting again.
As you know, I've planted several churches. Of the several churches that I've planted, one didn't go so well—it ended up merging with another church about a year after I left.
So does that mean I can't plant again? I don't think so, obviously, since I planted the church I serve now. What it means is that as I've planted along the way, sometimes there were other factors in the failure
One pastor I know is a great church planter and a tremendous thinker. The first church he planted failed. Someone advised him to try another community in Southern California. And it worked. He successfully planted a church.
There is a difference between a situation not working and a person not being up to the task.
What to do in Case of Failure
In some instances, the issue is one of fit and alignment. In other words, sometimes you can't plant a church where you are because of how you're wired. Your wiring doesn't line up with the context. Sometimes that requires the missionary gift of contextualization—not only the overall ministry but also your specific role.
In the case of a failed plant, I would recommend the pastor to go through the overall process again of praying, and having conversations with people you know and trust, including your family and church.
In those conversations ask, "Do you think that this was a sign to me that I shouldn't plant again, or do you think that this is something we need to reconsider?"
I know several church planters who bombed the first time and have since successfully planted a church that's really made a difference for the kingdom. In other cases, a church plant failed to get traction for three years. By the world's standards, they were failing. Then the church just took off.
There are both sociological and spiritual reasons church plants fail. Good conversations and spiritual reflection will reveal which is which.
I think one of the great mistakes that church planters make is they think that the trees move the wind. They think if they do the "church planting" things, the Spirit will move and the church will succeed.
A failed church plant isn't necessarily a sign of a failed assessment.
The reality is that the wind moves the trees. And you can do all those things—you can prepare, you can score great on the assessment, and be ready as physically ready as possible—but "unless the Lord builds the house, they labor in vain who build it."
Sometimes the Lord may have been showing you the need for a season of growth, or a season of personal and spiritual reflection. And if you're like me, sometimes we learn the most through what the world could call failures.
A failed church plant isn't necessarily a sign of a failed planter or even the sign of a pastor who needs to find another line of ministry. A new assessment is not always in order. But sensitivity to the Spirit of God and good mentoring is always in order. Consistent evaluation is a positive thing.
Whatever the next step is after a less than stellar venture, learn and apply those lessons. A teachable heart in a teachable moment is a recipe for great things.
Support our work. Subscribe to CT and get one year free.