The Paradoxes of Pope Francis—John Stonestreet
John Stonestreet talks about the Pope, some contrasts, and our show.
Religious or not, many Americans see a creator's hand—Cathy Lynn Grossman
This research was fascinating… and we will be posting more about it today.
3 Ways for Christians to Respond to Tragedies—Ron Edmondson
Helpful from Ron— as always!
Tips on Reading Better While Retaining More—Trevin Wax
I am one of those people who thinks that readers are leaders— and this will help you be a better reader!
Code of Ethics for Congregations and Their Leadership Teams—National Association of Evangelicals
The NAE has released their code of ethics for churches—it's helpful. Take a look.
Download this week's edition of The Exchange Podcast with H.B. Charles, Jr.
Want to read a weekly digest of The Exchange blog? Click here to subscribe to Christianity Today's Newsletter for The Exchange to get weekly wrap-ups in your inbox.
Earlier this Week at The Exchange
The pastor is your spiritual Maury Povich—introducing you to your heavenly Father.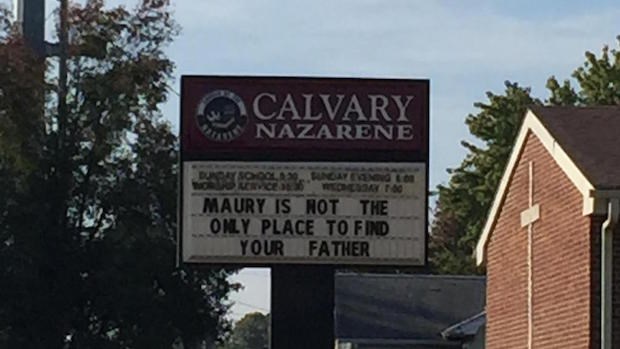 This week's church sign comes from Scott Smith. As always, send me your signs via Twitter to@EdStetzer.