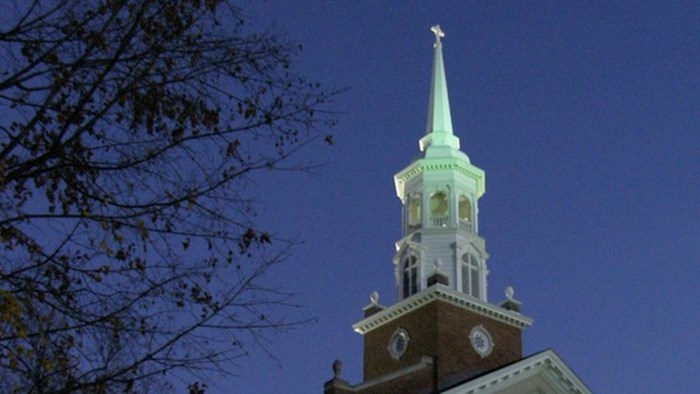 What does it mean for the church to be "Missional?"
With these theological commitments from the Missional Manifesto as a guide, it is now possible to begin to answer our original question: What is a missional church? Spurgeon once said, "Every Christian is either a missionary or an impostor." While I may want to clarify the language, this impulse is needed.
Mission is rooted in the identity of God Himself. God is on a mission, Jesus is the embodiment of that mission and empowers the people of God for God's mission. Jesus identifies himself as being sent more than forty times in the Gospel of John. The church is sent on mission by Jesus. Being missional, therefore, is the church's realization that it is called to join Jesus in God's mission in the power of the Spirit. A missional church is one that seeks to engage all of the church in the activity God has for them—His mission.
People do not respond to the gospel because of our intelligence or charisma.
The Missional Church Begins With God-Empowered Love
If all of the church is to be engaged in God's mission, moving out of our comfort zones is required. When you and I step out of our comfort zones to share the good news of the gospel, it is common for us to experience some anxiety. What is interesting is that Paul the apostle shares this emotion with us. He says that he often spoke "in weakness, in fear, and with much trembling" (1 Corinthians 2:3, HCSB). On one level, this statement may shock us. We picture Paul boldly calling sinners to faith and repentance. But the truth is, the feeling of weakness and trembling makes sense. We proclaim the gospel to those who are spiritually dead, and we cannot make them spiritually alive.
People do not respond to the gospel because of our intelligence or charisma. They do not respond to the gospel by the force of their own will. The gospel calls for a spiritual response and a spiritual change. Only by the work of the Spirit does a human soul repent and believe. The Holy Spirit enables people to understand God's offer of salvation. The empowering presence of the Spirit brings amazing hope. People without hope are everywhere, and our role is to glorify God by offering hope through the message of the gospel (John 16:8–11).
The Spirit empowers us to share the gospel and encourage believers. Both tasks are to be love-saturated. The Spirit's missional role is to convict of sin. Our missional role is simply to go. Love is the place where our going and his convicting converge. Paul writes,
Now we who are strong have an obligation to bear the weaknesses of those without strength, and not to please ourselves. Each one of us must please his neighbor for his good, to build him up. For even the Messiah did not please Himself. On the contrary, as it is written, "The insults of those who insult You have fallen on Me" (Romans 15:1–3, HCSB).
The Holy Spirit could do his work without us. He chooses to use us because he desires for us to be intimately related to him by being intimately involved in his world. He allows us to participate in his redeeming work, and he energizes us for the work accomplished through love.
By seeing the world through God's eyes, the church realizes it exists to join Jesus in God's mission in the power of the Spirit. By the Spirit's presence, we can then be compelled by love to move out of our comfort zone and into the world where a hearing and demonstration of the gospel is needed. Paul gives us his perspective for ministry and mission in 2 Corinthians 5:14-21:
If all of the church is to be engaged in God's mission, moving out of our comfort zones is required.
Christ's love compels us, since we have reached this conclusion: If One died for all, then all died. And He died for all so that those who live should no longer live for themselves, but for the One who died for them and was raised. From now on, then, we do not know anyone in a purely human way. Even if we have known Christ in a purely human way, yet now we no longer know Him in this way. Therefore, if anyone is in Christ, he is a new creation; old things have passed away, and look, new things have come. Everything is from God, who reconciled us to Himself through Christ and gave us the ministry of reconciliation: That is, in Christ, God was reconciling the world to Himself, not counting their trespasses against them, and He has committed the message of reconciliation to us. Therefore, we are ambassadors for Christ, certain that God is appealing through us. We plead on Christ's behalf, "Be reconciled to God." He made the One who did not know sin to be sin for us, so that we might become the righteousness of God in Him. (HCSB)
Paul wrote 2 Corinthians as a letter to a church that was struggling to live its faith in a corrupt society. He was a man compelled by love because he understood what God had done for him. And Paul desired that same reconciliation for the Corinthian church. The love that motivated Paul into action is the same that is to motivate the church, the new creation, into action.
Regardless of the challenges, the church must engage the world with the gospel. Being compelled by love means seeing people through God's eyes, as God sees them, because of what He has done for the church in Christ (vs. 16). God does not see his image-bearers from merely a worldly point of view. He sees them from the perspectives of their created value and his purpose for creation, and he sees them as the objects of redemption. Once Paul taught the Corinthians how they should view others differently, he called all to serve as Christ's ambassadors (vv. 18–20).
There is no equation for proving love. God tells us love can be verified by the way we live. God showed love to us. God's demonstration of love toward His children is powerful. The people of God are called to follow his example, but it is more than merely following. His love resides in us and transforms us. When we relate to others, they should experience God's love.
The apostle Paul is not the only biblical author to write about this relationship between God's love and our love for others. John tells us the world witnesses God's love and our love for him through our love for one another. To be missional, we have to love the children of God.
By this all people will know that you are My disciples, if you have love for one another. (John 13:35, HCSB).
The whole world should be able to identify the believers among them. The church, on mission, should be constantly proving the reality of God's love by the way we care, comfort, and enjoy one another. As we love the church as Christ loves the church, obedience to His commands will purify our passions and lead us to a greater ministry of disciple-making.
The Exchange is a part of CT's Blog Forum. Support the work of CT. Subscribe and get one year free.
The views of the blogger do not necessarily reflect those of Christianity Today.