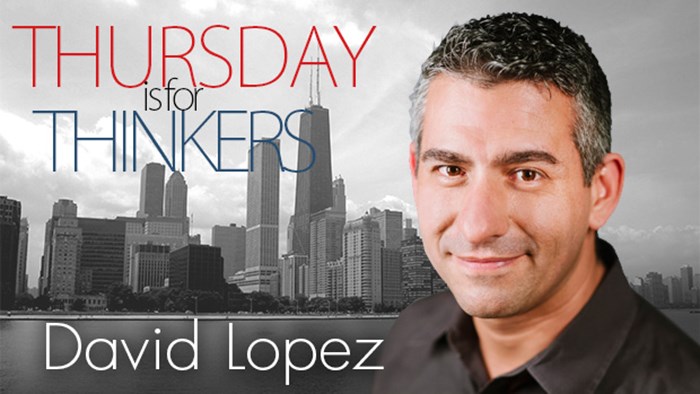 As urbanization grows in the U.S., there are new challenges that are arising for churches and church plants. Among them is that of reaching out to and serving communities coming from different socio economics.
In rural and suburban areas, many of these communities are spaced out with much distance in between them. However, in urban metropolitan areas, cities tend grow vertically and less horizontally.
Thus, communities push up against each other very closely to be separated usually by the belt of our friend, GENTRIFICATION. Defined, gentrification is the buying and renovation of houses and stores in deteriorated urban neighborhoods by upper or middle income families or individuals, thus improving property values but often displacing low income families and small businesses.
So as churches and church plants, how do we serve, engage, and reach people from these neighboring communities without repelling or sacrificing a segment of the people for another segment?
Initial research has done among 40 different churches in the US that find themselves couched between urban, ethnically, and socio economically diverse communities. The intent of this article is to share what some are doing to try to engage these communities.
To start the conversation, we asked churches that find themselves in urban areas that are in proximity to the poor, wealthy, and middle…
As urbanization grows in the U.S., there are new challenges that are arising for churches and church plants.
How are you engaging each of those groups?
What does your community look/taste/feel like?
What's one recommendation you SUGGEST for other churches in similar communities?
What's one practice you AVOID?
How are the low income segments being engaged?
Food/housing programs - This stretched from assisting the homeless to those who are barely making it because of difficulties in money management or other pressing issues. Some churches were also providing meals via "back pack programs" which assisted children in local schools who's only source of steady meals came through the public school.
Refugee programs – These churches worked with many undocumented persons in assisting them with resources, food, housing, and stay; in some cases, work when it was applicable. This was one of the areas where many of the churches surveyed indicated a larger need for assistance on how to respond, resource, and help folks who are undocumented or who have parents that are undocumented.
"At risk" programs – This services provided care for children and youth who may be part of juvenile centers, foster care, or other "at risk" categories. Services included visitation, mentoring, serving food, hosting bible studies, and teaching life skills. Serving in homeless shelters was also a large part of engagement.
Education – This approach focused on a neighboring school(s) that had specific challenges because of the local neighborhood and its location. Services in this area included tutoring, cleaning, beautification days, sponsoring sports teams, sponsoring PTA meetings, and being a part of after school programs that happened during the week day.
College/universities students – Many of the students attending colleges/universities in urban environments tend to be students who are away from home, from another state or country. Those tend to be the ones who have greater expenses because they are alone (less financial support) or have international tuition costs. Services in this area were food at local faith based college events, "adopt-a-student" type of initiative where a local family has a student over for dinner weekly, or culture exchanges for international students.
Other areas include job assistance, working among the elderly and healthcare via free or low cost clinics.
How is the middle income segment being engaged?
Some of the organizations in this study challenged their guests to serve the poor as the primary means of engagement. Other ministry areas include gender specific ministries such as men and women's conferences and bible studies (small groups). Disaster relief was a ministry that had some unique attention in that they would be mobilized not for a natural disaster, but rather if/when something went wrong on the more challenging and dangerous side of town. This looked like care for the families of victims, support for local law enforcement, and community organization.
An interesting point of engagement was that of marriage. Because of the transient nature of many of these communities, consistency in the home was difficult to come by. Some organizations have started hosting marriage conferences for the community with the intent of partnering "marriage mentors" to young couples or couples who were new to the community. The aim was to serve as social support and a relational point of connection. Some organizations stated they are not doing anything intentionally to engage this group
How is the upper income segment being engaged?
This is the group that we saw the least amount of engagement in. Business professional gatherings seemed to be the singular area of greatest engagement. Gatherings specific for bankers, realtors, lawyers, etc. None of these gatherings looked similar in approach as each group is a specific niche. One of the organizations interviewed has launched a worship gathering on a weeknight with the aim of targeting professionals that travel on the weekend or that work during the weekend. Working with local home owner associations of buildings has also helped to establish a presence among the community along with a sense of communal ownership. Other areas that are being explored include joining professional and social network events. One organization launched an initiative to invite local artists of the community to use specified church space as studios for personal work. Monthly art openings occur at their space to display local artists for the intent of bringing folks into the church.
More is being done in terms of engagement among the lower income segment, we are commanded to do so biblically. However, we must keep in mind that while cities and urban centers change, and they are going to change, our challenge in these communities will be not just to reach those that are most needy, but rather to engage the whole unique community that God has entrusted to these churches.
The Exchange is a part of CT's Blog Forum. Support the work of CT. Subscribe and get one year free.
The views of the blogger do not necessarily reflect those of Christianity Today.