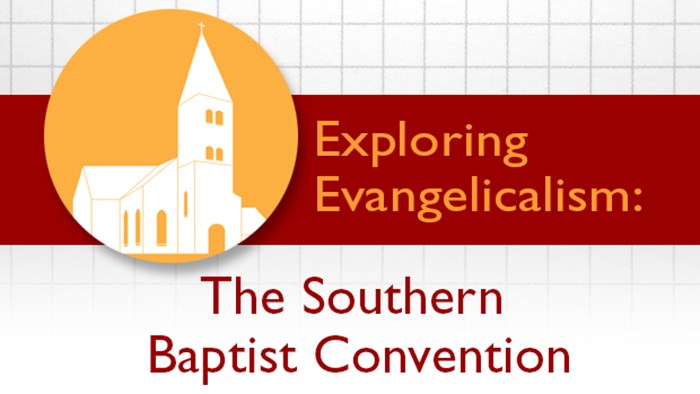 Ed Stetzer: What are some of the distinctives that make you different than other evangelical groups?
Frank Page: Baptists have often used the acrostic BAPTISTS to describe their doctrinal distinctives. This serves as a useful, though obviously incomplete, framework. And, while other evangelical ministries may closely approximate many of our core values, it is the integration of the whole that has marked Baptists as distinctive from other groups.
Biblical Authority. Baptists embrace the full authority of Scripture. In the latter part of the twentieth century, Southern Baptists repeatedly reaffirmed this historical belief that the Bible is true and trustworthy in all matters to which it speaks and is our sole authority for all matters of faith and practice. We typically use the words inerrancy, infallibility, and authority interchangeably.
Autonomy of the Local Church. Baptists believe in local church autonomy. Each local church governs itself under the Lordship of Christ.
Priesthood of the Believers. We believe all followers of Christ are indwelt by the Holy Spirit, gifted by God for service, called to offer to God the sacrifices of praise, and empowered to pray to God through no mediator except Christ Jesus. This core belief underlies our conviction that each member of the Body has an equal voice in discerning God's will for the gathered local church. How congregational governance works itself out differs from church to church; some are pastor-led, some elder-led, some deacon-led, some committee-led, and, in some, every decision is made by the entire congregation.
Southern Baptists are driven by compassion for the hurting.
Two Ordinances. Baptists by and large practice two ordinances, believer's baptism and the Lord's Supper. The first symbolizes that we died with Christ (Romans 6:4); the second symbolizes that Christ died for us (1 Corinthians 15:1-4). We do not believe either of these ordinances has saving efficacy or confers additional grace. Rather, they were ordained by Jesus for us to demonstrate our identity as Christ-followers.
Individual Soul Liberty. We believe that each believer has equal access to God through regeneration, stands before God as a competent soul, and is able to discern God's will for his or her own life, within the framework of Christian liberty and biblical accountability.
Saved/Regenerate Church Membership. Baptists believe membership in the local church is restricted to those who, having repented of their sins, have made a conscious, personal profession of faith in Jesus Christ as Lord and Savior. Because we believe that baptism is a symbol of such a conscious confession of faith, we practice believer's baptism (the immersion in water of a confessing believer in Jesus Christ) as a prerequisite for church membership.
Two Offices, Pastor/Elder/Bishop and Deacon. Depending on the size and complexity of a local church, a church may have many layers of leadership to serve its ministry needs. But, normally, those various roles orbit around what Baptists historically have believed are two offices set out in Scripture: spiritual leadership through the office of elder/pastor/bishop (one office with three distinctive facets) and spiritual service through the office of deacon.
Separation of Church and State. Having suffered severely under the union of church and state through history, Baptists have been (and remain) ardent champions of religious liberty and the separation of the state from interference in or authority over the church.
ES: What do many evangelicals often misunderstand about your movement?
Every level of Baptist life is held together by the fragile adhesive of voluntary cooperation.
FP: Complete autonomy of each local church. The SBC is fundamentally an organization. The SBC owns no property and has no employees. Its functions are assigned to eleven ministry entities and an Executive Committee, which serves as its representative. It is designed to facilitate cooperation of independent, autonomous Baptist churches. As autonomous congregations, each church selects its own leaders, ordains its own ministers, establishes its own governance procedures, sets its own membership requirement, and holds its own membership. The SBC has no repository of a local church's members, no record of ordinations, and no knowledge of local church bylaws.
So, how do we do what we do? Every level of Baptist life is held together by the fragile adhesive of voluntary cooperation. Twentieth-century Southern Baptist leader James Sullivan used the visual illustration that the Southern Baptist movement is a "rope of sand with strength of steel."
ES: What do you wish Christians knew about your movement?
FP: How involved in hands-on ministry cooperating Southern Baptist churches and the Convention missions and ministry entities are. Our Disaster Relief, a voluntary collaboration of local churches, Baptist association, state Baptist Conventions, and the Convention's North American Mission Board is one of the three largest relief organizations in America. We are often first on the ground and last to leave in a wide range of disasters, ranging from hurricanes like Katrina to earthquakes as in Haiti, floods in Indiana or Texas or Oklahoma to forest fires in the southwest or far west, mudslides in Colorado to Super Storm Sandy that battered the northeast. Southern Baptists are driven by compassion for the hurting and motivated by hearts that want to introduce others to the love of Jesus Christ.
ES: How does your history impact your practices?
We are Christians by conversion, Baptists by conviction, and Southern Baptists because of cooperation.
FP: Baptists have always been countercultural. Our forbearers were imprisoned for resisting governmental intrusion in their religious practices, were criticized for standing on biblical principles in the marketplace, and were marginalized for believing that Jesus Christ is the only way of salvation. These things haven't changed in the twentieth-first century. Very literally, the phrase "Southern Baptist" is used as a pejorative in some way in the media on an almost daily basis. Believing the Bible and living out its teachings is who we are.
ES: Why should Christians want to be like you? In other words, make the case for your distinctives.
FP: We believe the simple structure of local church autonomy under the Lordship of Jesus Christ is the biblical norm. Since there is no top-down governance or authority, it can be messy at times. But, then, what family doesn't have the crazy uncle that embarrasses everyone at the family reunion? We are Christians by conversion, Baptists by conviction, and Southern Baptists because of cooperation. We think this kind of New Testament simplicity is profoundly important and seek to live it out in everyday church life.
The Exchange is a part of CT's Blog Forum. Support the work of CT. Subscribe and get one year free.
The views of the blogger do not necessarily reflect those of Christianity Today.