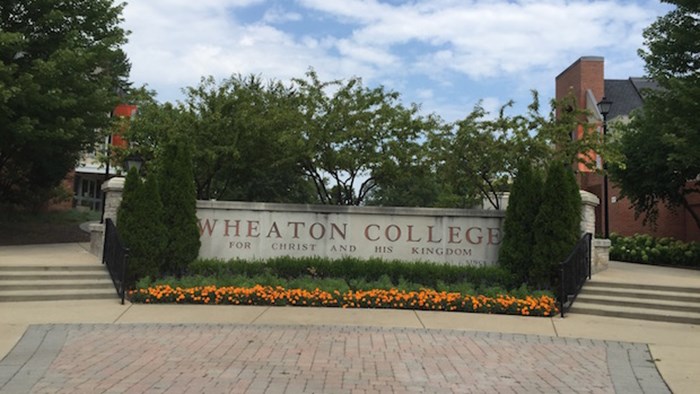 Recently, LifeWay Research entered into a partnership with the Billy Graham Center at Wheaton College. As part of that partnership, I was named the new Senior Fellow at The Billy Graham Center for Evangelism.
We are convinced this partnership will be a significant relationship to help prioritize and emphasize evangelism in churches around the world. We are planning to release a significant research project as well as launch an annual conference.
I think both of these will be significant resources for the church. We are also, however, working in a more direct way with the Billy Graham Center (BGC). Our team is working alongside the team in Chicago to bring consultation and leadership as they think about who the BGC will be in the future.
Rick Richardson is, right now, at Burning Man in the Nevada desert. He's part of our team there at the BGC and is blogging about the experience.
From time to time I would like to write a short update to share with more about what we are doing, as we work with the BGC to think about the future.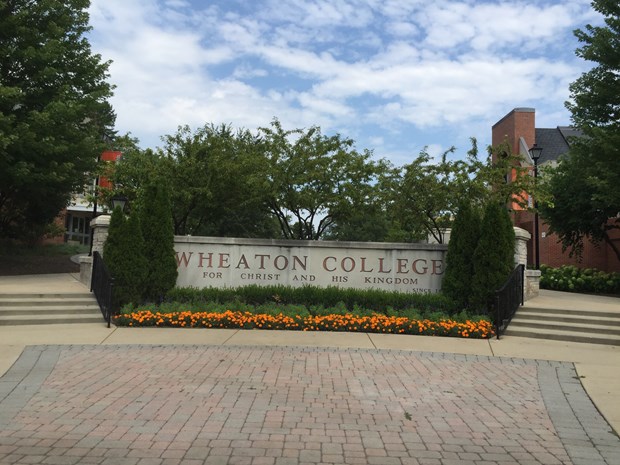 First, you should know a little bit about Wheaton and the BGC. Wheaton is often called the Harvard of evangelicalism. And, the Billy Graham Center is a denominational Switzerland for evangelism—a place (and an associated name) associated with bringing denominations together for conversations about evangelism.
Wheaton has produced such notable alumni like Billy Graham, John Piper, William Lane Craig, Walter Kaiser, Mark Noll, Jim Elliott, Carl F. H. Henry and so many others. It has been a place of significant Evangelical influence for decades now. The BGC, in particular, is special because it holds Billy Graham's personal archives as well as other archives pertaining to evangelism. It is a treasure trove of information and resources pertaining to evangelism history.
As we make plans at the BGC, we recently met as a team to talk about the past and envison the future.
Here's a snapshot of Micah Fries, from our LifeWay Research team, leading our conversation with Paul Erickson, who currently serves as Interim Executive Director of the BGC, Laurie Nichols, who is the Director of Communications for the BGC and Karen Swanson, who is the Director of the Institute for Prison Ministries located at the BGC.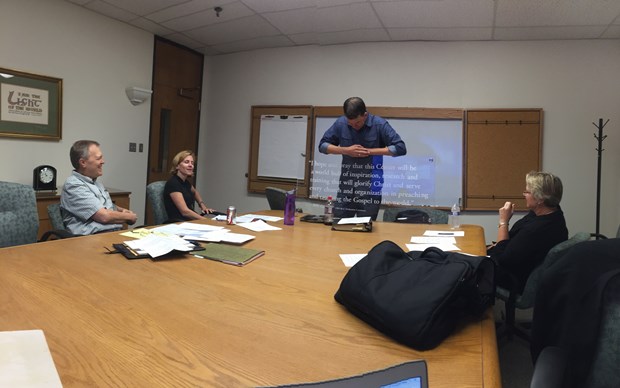 Micah is holding up a piece of plexiglass that includes a quote from Billy Graham that he included in his speech on the day that they opened the BGC. It's a powerful statement that speaks to the history, and hopefully the future, of the BGC. It states.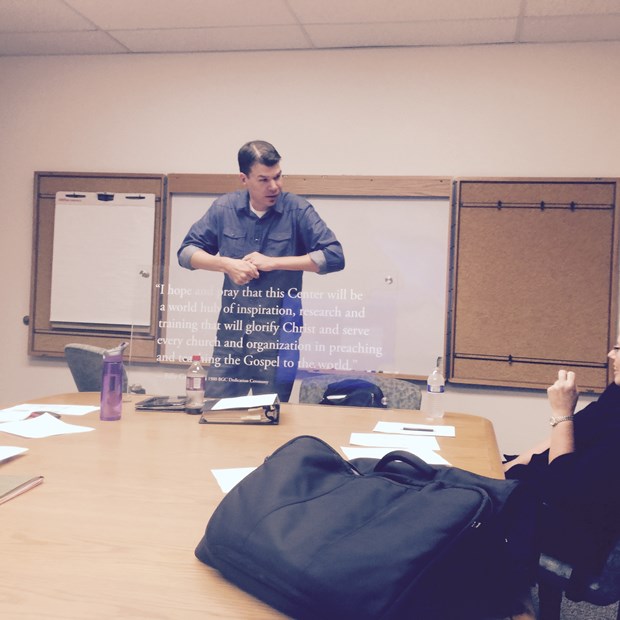 "I hope and pray that this center will be a world hub of inspiration, research and training that will glorify Christ and serve every church and organization in preaching and teaching the gospel to the world." - Billy Graham
As we met that day, it was encouraging to think about that dream and to look toward the future as we seek to help implement that dream in new and even more powerful ways. Would you pray for us and with us as we think about the future of the BGC?
The BGC, Wheaton and LifeWay Research have long stood for faithfulness to the gospel and a commitment to the Great Commission. I believe this partnership could represent even stronger days in that regard in the future.