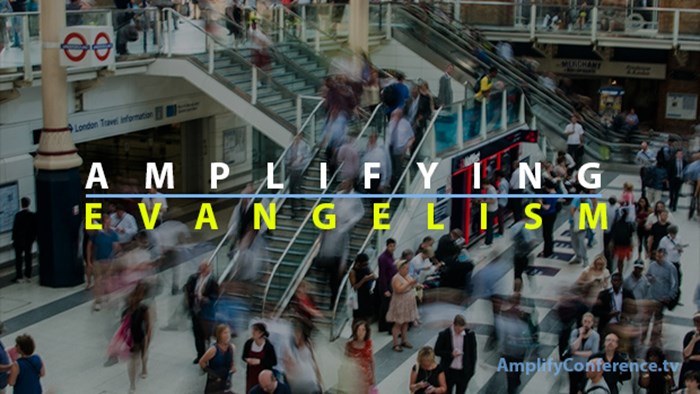 At the Amplify Conference this June, our focus is on rethinking evangelism for the local church. My own church, Community Christian Church, is working on amping up and amplifying our outreach temperature, and we are learning as we move along.
One thing we are learning is that it is possible to have a mission as a church that is not necessarily reflected in the personal lives of our ministry leaders.
Our mission is helping people find their way back to God. But sometimes for us who are leaders at the church, it is easy to lead our ministries in ways that help people find their way back to God, but not have our personal lives aligned.
Many of us are not reaching the friends and neighbors and people in our neighborhoods and networks and Starbucks. We are not having regular spiritual conversations with them. We are not helping them find their way back to God. We just don't have the time!
So we have had to begin to face that fact that we can't lead what we aren't living! If we are not helping people find their way back to God in our personal lives, than we will not sustain contagious, winsome, and effective leadership toward doing that in our ministries.
So we have begun a journey with each other to learn how to align our personal lives with our mission. We have committed to go beyond being primarily an attractional church that does well when people show up. We have committed to living missional lifestyle as leaders.
How are we doing that? We are pursuing five missional practices. We call them BLESS.
Begin with prayer.
Listen.
Eat.
Serve.
Story.
We want every person to imagine evangelism as "blessing" others. So many people think of evangelism as pressuring people. So we don't even use the word. We ask them to "bless" others in order to help them find their way back to God.
Let me share a compelling story that Dave and Jon Ferguson included in their book Finding Your Way Back to God. It concerns a study done in Thailand on organizations that were pursuing business as mission. Researcher Mark Russell studied 12 "business as mission" organizations. Six of those groups were founded with a primary focus on the missionary goal of converting people. He called those groups the "converters."
The other six groups were primarily focused on making a contribution to the Thai economy, providing jobs, and developing successful businesses. Russell called these organizations the "blessers." Not surprisingly, the "blessers" did a much better job of blessing the Thai economy and the Thai people. They made more money and hired more Thais and developed more successful businesses.
But here is the surprise. The "blessers" also saw more people converted…by a ratio of 48 to 1!
Our goal is to see these BLESS missional practices become part of the DNA of the church and of all of our members. We can't wait to see all the ways that BLESS attitudes and practices will change the lives of the people around us, will change our own lives, and will ultimately lead to many more people finding their way back to God.
Come join us at Amplify to hear what we are doing, how it is going, how you could pursue that vision, and to find new resources to bless others too!
The Exchange is a part of CT's Blog Forum. Support the work of CT. Subscribe and get one year free.
The views of the blogger do not necessarily reflect those of Christianity Today.