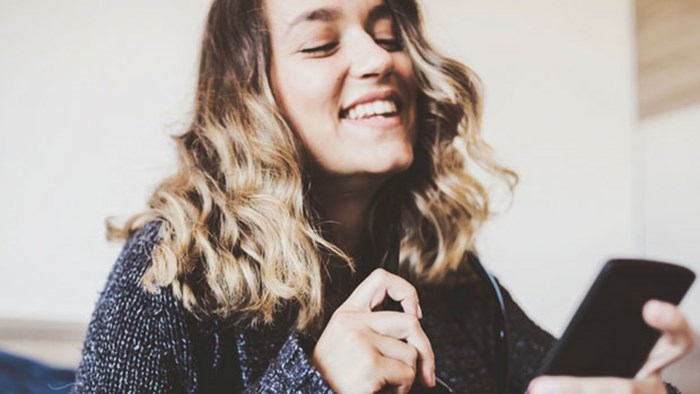 As I sat in a room full of energetic, Christian millennials, our conversation quickly turned to the topic of reaching the community in fresh ways.
These passionate men and women were asking the question, "How can we engage with people who are far from God and invite them to ask questions about a relationship with Jesus?"
Although it may come as a surprise, the suggestions proposed did not include tent revivals, evangelism tracts, or hiring a traveling evangelist. Instead, these vivacious millennials were suggesting we must go where people far from God hang out and simply be present with them.
One man shared his belief that the best place for ministry is a bar. He determined if he went to a bar and only had one beer, while the other bar-goers threw back four or five, the crowd would naturally become curious, and would ask this guy why he was different.
There would be no need for him to start a conversation about Jesus because his radical actions would speak for themselves.
My eyes shifted to each of the faces around the room as I worked up the nerve to present a question with honest curiosity: "Is this really the way we are asked to share the truth of the gospel? Are our actions enough to bring people to the feet of Jesus? Or, perhaps, do we need to use words as well? Is there something to learn from the evangelists of the past?"
As we establish ourselves firmly in the 21st century, tent revivals and traveling evangelists have become things of the past, taught in history classes and portrayed in movies. Evangelism is often presented as an old school, out-of-style idea with little value or relevance in our fast-paced, urban world.
The reality is that social media platforms and trendy wall plaques are inundated with quotes preaching the idea of "easy evangelism."
If we just live good enough lives, we can forgo the conversation entirely, and people around us will almost magically come to know Jesus through our good actions and selfless character. This style of evangelism is becoming more and more prevalent in a culture constantly looking for the fast track and simple fix.
But if we believe God has called us to preach the gospel to all nations and all people, we must call the next generation back to a commitment to evangelism.
However, this isn't only my generation's problem. As a millennial who happens to be passionate about evangelism, it seems like the older generation often believes young people have little to nothing to contribute to the conversation. You will rarely find a twenty-something headlining at a major evangelism conference, or a famous evangelist speaking at the young adult ministry at church. Evangelism ministries in churches don't often search the youth group to find volunteers just as college students are not the typical target audience at a gathering devoted to sharpening evangelism.
If we continue this cycle in the church—the younger generation lacking boldness, the older generation having low expectations of the following generation—evangelism will eventually die, and our world will sorely suffer from its absence.
So what does this demand of us and how do we proceed?
I am the founder and director of Generation Distinct, an organization created to inspire and equip the next generation to reject the low expectations of the world and redefine what it means to follow Jesus Christ in this generation. I believe we must call my generation back to a commitment to evangelism. Generation Distinct is equipping the next generation to rediscover the person of Jesus Christ, and giving them the tools to show the world we are ready and prepared to stand up and share the truth of the gospel with the world. It is time for the next generation to become passionate about old school evangelism in a fresh, exciting way.
But the reality is that all generations must unite to break the cycle and launch a new era of evangelism that can emerge in our world. Many prominent leaders in the evangelism conversation are beginning to take steps towards this partnership with the next generation and it is time for the rest of us to follow suit.
In order to see this happen, two commitments must be made.
1) The older generation must commit to invite the next generation to engage in and contribute to the evangelism conversation. Humans replicate the behavior they see celebrated. If the church begins to celebrate millennials who are speaking about evangelism, other millennials will begin to speak out about evangelism more often.
If the church makes intentional invites to carefully-selected high schoolers to join the evangelism ministry, their friends will begin to understand evangelism is not just for their parents or grandparents.
If college students are asked to lead evangelism outings to share the gospel on their campus, they will understand they are expected to be able to evangelize to their peers.
It's time to stop expecting millennials to show apathy to the call of evangelism, and train them to rise up to the call.
2) Young adults must commit to value evangelism, while also contributing their fresh perspective to the conversation. Evangelism, at its core, is not an outdated or stuffy idea. Rather, it is the calling of every Christian.
But in your hearts revere Christ as Lord. Always be prepared to give an answer to everyone who asks you to give the reason for the hope that you have. But do this with gentleness and respect. - 1 Peter 3:15
He said to them, "Go into all the world and preach the Gospel to all creation. Whoeverbelieves and is baptized will be saved, but whoever does not believe will be condemned. -Mark 16-15-16
Therefore do not be ashamed of the testimony of our Lord or of me His prisoner, but join with me in suffering for the Gospel according to the power of God, who has saved usand called us with a holy calling, not according to our works, but according to His own purpose and grace which was granted us in Christ Jesus from all eternity.-2 Timothy 1:8-9
If you are a young adult, you have a responsibility to rise to the call and be a voice for evangelism in this generation. Through your stance and commitment to sharing the gospel, you can begin to redefine evangelism in this generation and pass it on to those who will follow after you.
Write about evangelism.
Attend a conference.
Join a ministry.
Talk about it.
Learn about it.
And most importantly, practice it. Share the gospel in its purest form and do not depend on your actions to do it for you. Speak the words of truth and do it often. Do not stop pursuing the lost, wherever you may be called, as you speak boldly of the truth and power of the gospel.
Let us begin to put aside our differences of age, demographic, and experience. Let us unite in our common pursuit of the Kingdom of God. Let us, "Go and make disciples of all nations, baptizing them in the name of the Father and of the Son and of the Holy Spirit."
The Exchange is a part of CT's Blog Forum. Support the work of CT. Subscribe and get one year free.
The views of the blogger do not necessarily reflect those of Christianity Today.