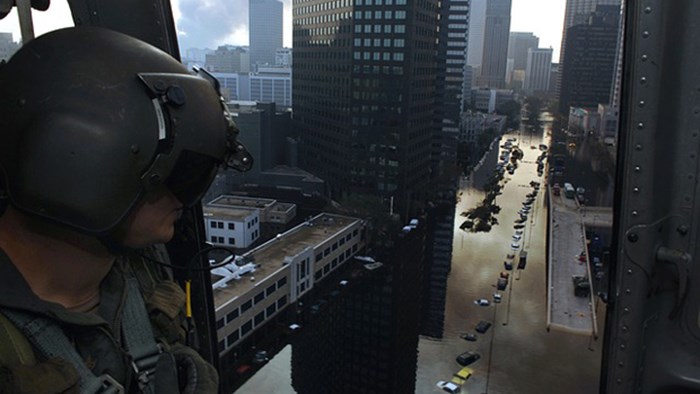 Eleven years ago on August 29, 2005, Hurricane Katrina came ashore between Louisiana and Mississippi. It was one of the most destructive natural disasters in United States history. Katrina caused the deaths of almost 1,500 Louisiana residents. Approximately 80% of the city was flooded. The population of New Orleans fell from 455,188 before Katrina (July 2005) to 208,548 one year later (July 2006). While Katrina's destruction happened years ago, it has important lessons for us today.
As a professor at the New Orleans Baptist Theological Seminary, I began a study of the impact of Katrina on all of the 1,504 worship centers (all religions) in five parishes (counties) around New Orleans.
After four years, over 25% of the worship centers in Orleans Parish were not yet operational. Today, most of the worship centers have not returned to their pre-Katrina numbers.
Over 11 years, my research team and I have made repeated visits to churches that were not previously operating. Recently, I was excited to learn that two churches I thought would never recover were now operating. In one of these churches located in a remote area next to a bayou, the pastor stayed at the church during Katrina. His body has never been found.
In my research, I learned some important lessons that can aid in the recovery of churches and their communities in the future.
Lesson #1: Outside Help Is Important
While local people were focused on the recovery of their houses and jobs, thousands of people from all over the country came to assist those impacted by Katrina. I believe this outside help was critical to the survival of churches in the New Orleans area. Most of the churches that died in Orleans Parish were small, with no contacts outside the area. No one knew they needed help, where they were located, and who to contact.
Besides the recovery of the church buildings, outside contact is critically important for other reasons. A powerful thing that happens is hope is restored. One large church permanently lost 65% of its members, was flooded with several feet of water, and had over seven million dollars in damages with only 1.5 million dollars in flood insurance. Shortly after Katrina hit, the pastor could not contact any of his church members or staff.
It was a very difficult time for him. Out of nowhere, a pastor called him from South Africa and said, "My friend, I have been on my face praying for you for several hours. I am calling to tell you that what you believe is your darkest hour can, with God's help, become your greatest hour. Rise up, O Man of God!" The pastor said that encouraging phone call was critical to changing his attitude about whether his church would survive.
Later, his church helped people throughout the community by providing food and supplies. When people arrived, they were asked to go to a nearby tent, where they were met by others who would help them locate needed supplies. The church community offered to pray for each person's needs. In a caring way they shared how important having a personal relationship with God had helped them and given them hope. Many wanted to know how they could have this relationship too. Today, this church has grown from an attendance of 1,400 before Katrina to 6,500 today.
Lesson #2: Churches Need to Help Each Other
Another factor in church recovery is the importance of churches helping each other. Before Katrina, the Franklin Avenue Baptist Church was the largest Southern Baptist Church in Louisiana with an attendance over 6,000. Katrina flooded the church with several feet of water. It took over two years before they could worship again in their building.
This church survived partly because they were able to continue to worship together as a church when the First Baptist Church of New Orleans (which was not flooded) invited them to meet in their sanctuary. At 7:30 AM on Sunday morning, 1,400 members of Franklin Avenue met to worship. Today, the church has moved back into its own building and has an attendance of 4,500.
Lesson #3: We Must Come Together as a Family
One afternoon, I visited a Vietnamese Catholic church. Soon after I parked my car, church families began arriving. They shared that one month after Katrina, they began worshiping under a tent. Soon, they repaired their church's fellowship hall where every afternoon they had a meal together. Afterwards, they spent several hours repairing the church's sanctuary. Working together as family, this church became one of the earliest churches in their area to recover.
Another day, I was visiting an impoverished community near a major housing project. There I met a pastor and asked him if his church was still operating. He explained that the church had never stopped operating because most of the congregation lived in the housing project and were too poor to evacuate. As their pastor, he and his wife refused to evacuate and abandon the church. One Sunday morning the day before Katrina hit, they worshiped and prayed together. Through the power of prayer and strong pastoral commitment, this church has never stopped ministering.
Even now, as we pray for and minister to those impacted by the flooding in Louisiana and other tragedies, let's remember that through partnership, prayer, and fellowship, all things work for good for those who love God (Rom. 8:28). And that even in the midst of disaster, God continues to draw many to Himself.