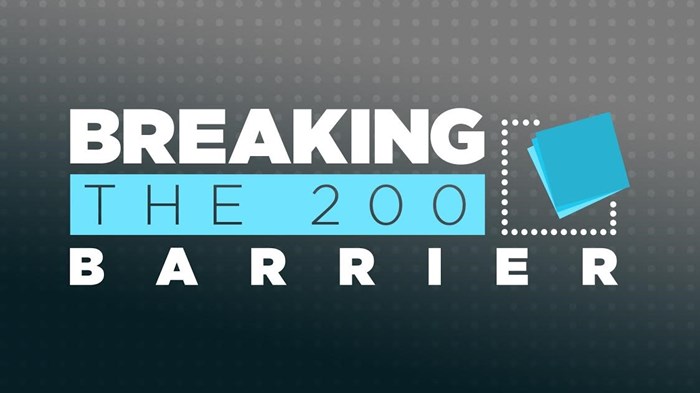 Heritage Park Baptist Church started in 1977 as a plant of First Baptist Church, Friendswood, TX. In the days transitioning from Apollo to the Space Shuttle, southeast Houston grew dramatically. The planting pastor served 20 years before continuing his ministry elsewhere. A 7 year tenure followed. I have served as the pastor for almost 10 years. According to the local lore, Heritage Park has approached 300 in attendance twice before I arrived, each time declining to below 200 after that season. When I arrived, our attendance hovered around 175. To date 2016, our average attendance is 351.
Just before I arrived, the church went through a major staff exodus, leaving the church with a part-time worship leader as the sole staff member. The church became inwardly focused, by necessity prioritizing member care. I understood the need for an inward focus and member care. Fresh faces were few and, when they did show up, were often overlooked because member care functioned as the survival mandate.
Then it came.
Just a few months in, I received a letter from a visiting family saying that not a single person had spoken to them when they attended.
That point was a faith crisis for me as a pastor and for our church leadership. Wedding the history of the attendance modulations with an inward focus meant we needed soul-searching. I had been their pastor less than a year. These were not struggles of my creation. But they were mine to own.
Faith Factor
I really wish there was a simple solution I could offer to anyone who has a similar story. But like most stories of faith, ours is a little messy and has some starts and stumbles. Faith, I came to discover, was part of the challenge. Our people had to believe that we could grow and that God wanted us to grow. So did their pastor.
I remember two particular instances when I thought the tide turned. God used His Word and an uncontrollable circumstance.
Preaching: The first was my fault. Looking back, I was young and maybe a little brash. I preached a series on the nature of the church and made the point that the church is a place for all kinds of people. Toby Keith's song, "I Love this Bar" closed the sermon. If you know the song, you can hear him singing about the kinds of people located in his favorite bar (and you're maybe even humming along). So I played a clip, let the people soak in the discomfort of the song and their thoughts about hiring the wrong guy, and then asked this question: "If we replaced 'bar' with 'church,' do you think we could make a difference around here?" That little stone sunk deep. A tattooed ex-rocker-turned-Marine with PTSD and his family joined soon after. Yep. I love this bar.
The second instance involved a hurricane. Included in the aftermath was our church's concerted effort to deploy to neighbors' and friends' homes to pick up sticks, cut down limbs, lean fences back together, and other post-catastrophe activities. None of us wanted a hurricane but we wouldn't trade how God used it to push us outward. Adversity brought opportunity. God demonstrated that we could make a difference. That story became fuel for our faith to reach out in other ways to our community.
Bigger Faith
We broke through the 200 barrier the next year. Our people enjoyed the growth and something in me felt like a pastoral success. Over the next three years, we grew 10%, 7%, and 8%.
Then we plateaued. All those feelings of success fled away (appropriately so) and the terror of repeating our church's history of approaching 300 and then falling back became an unwanted companion for all of us in leadership. The question was the same as before: did we have faith that God could grow us past the next hurdle? We fought unbelief because of the history. We were buoyed in faith by more recent stories of God moving. Because of what we had seen God do before, we prayerfully (if timidly) answered yes and then worked to put feet to our faith.
We designed a simple pyramid that explained our strategy for continuing to see the Gospel go outward in our area.
Tier 1 – The Culture of Invitation. The baseline expectation of people in our church family is to regularly invite people to church. We can consistently ask people if they go to church anywhere regularly and, if not, invite them to Heritage Park. That's a 10-second conversation that can happen in the checkout line at the grocery store.
Tier 2 – Tell Your Story. If the door is open, we have the opportunity to share how God has moved in our lives: sustaining, providing, healing, rescuing, or blessing us. Having engaged in conversation and listened well, we can follow the Spirit's leading to share His work in our lives.
Tier 3 – Share the Gospel. If telling our story opened the next door, the Gospel was next. Inviting to church and telling our story is great, but it's God's story of rescue through Jesus that we want people to hear and respond to in faith. This is the pinnacle we want to achieve in our relationships.
Implementing this three-tiered pyramid gave our church family a way to see their roles and a regular prompt to participate in God's work. It was also the major tool God used to pull us off the plateau and push us all the way through 300.
Final Word
If I were to talk to my younger self about this process, I'd say two things. First, I'd say to remember that faithfulness will be the standard when I give an account to Christ. Part of faithfulness is working hard to reach those around you with the Gospel. But growth is not the standard, faithfulness is.
Second, health can take time. It took almost two years for the pyramid to sink in with our church. Two years of saying it over and over again, illustrating it, putting it before eyes and into ears. But it's worked. I have no idea if something like that will work for you, but I do know that changing a culture takes time.
The Exchange is a part of CT's Blog Forum. Support the work of CT. Subscribe and get one year free.
The views of the blogger do not necessarily reflect those of Christianity Today.